MCD Election 2017: Delhi's civic body is negligent of its responsibility towards heritage structures
Half a dozen heritage sites in Delhi have been vandalised or have eventually disappeared due to neglect. The responsibility of the municipal authorities towards heritage at various stages is evident, however, the issue is whether the MCD acknowledges this.
Monuments are born dead. They're a constant reminder of what is over, the only difference is, society doesn't want the stories behind some of them to crack and fall inwards into their shells. So, lights are thrown at them, tickets are placed on them and songs are filmed around them.
The Qutub Minar is one such structure, enjoying a towering presence on tourism brochures with the Delhi metro curling around its leg like a snake. How many visitors to Delhi know it is also home to the Hastsal Minar. Mostly, the answer to that question is a question: What is the Hastsal Minar? It looks like the stunted version of the Qutub Minar and was built by Mughal emperor Shah Jahan.
'Hast Sthal' or the resting place of elephants was once submerged in water. Today, the water and the leisure has turned into vapour and all that's left is utter municipal chaos. The 50-cm-odd red sandstone tower is caged in hundreds of arbitrarily built ghetto homes of south west Delhi's Uttam Nagar region. Unless the roads leading up to the monument are repaired, the homes all around it have proper drainage, sanitation, electricity and water, how can one expect the monument to be in good shape? This brings us to the question of whether municipal authorities in Delhi consider heritage as part of their responsibility. Perhaps not.
In 2015, the Delhi Development Authority and the Delhi Urban Art Commission published a final draft report, simplifying the Delhi Building Bye-Laws 1986. If one goes through Annexure 11 titled 'Unified Building Bye-Laws for Delhi 2015', then the MCD's role becomes clear. Firstly, it defines conservation of heritage sites as buildings, artefacts, structures, areas and precincts of historic, aesthetic, architectural, cultural or environmentally significant (heritage buildings and heritage precincts), natural feature areas of environmental significance or sites of scenic beauty. It is then stated that no development or demolition of any part thereof of the said listed structures shall be allowed except with the prior permission of commissioner, MCD, vice-chairman DD/chairman NDMC.
Before granting such permission, the agency concerned shall consult the Heritage Conservation Committee to be appointed by the government and act in accordance with the advice of the committee. The members of the committee include the chief town planner of the MCD, commissioner (planning) of the DDA and the chief architect of the NDMC. While the regulations, as stated, do not amount to any blanket prevention of demolition or of changes to heritage buildings, the only requirement is to obtain clearance from the MCD or the DDA, NDMC and the Heritage Conservation Committee. The responsibility of the municipal authorities towards heritage at various stages is evident, however, the issue is whether the MCD acknowledges this.
The Monument Notification Act (1958) bans construction within 100 metres of a protected monument but there are residential plots circling the mosque of Mubarak Shah Sayyid close to south Delhi's Defence Colony. In fact, its terrace is currently being used for Dish TV umbrellas, a clothesline or two and assorted junk that's thrown in from balconies all around that almost open onto it.
A narrow road away from south Delhi's posh pocket Greater Kailash is Zamrudpur, which is home to two Lodhi era tombs. These are under lock and key by residents, who claim to have complete right over them under the 'lal dora' classification, where municipal jurisdiction is no longer valid. Shah Jahan's Badli-ki-Sarai in north Delhi was nearly bulldozed by developers a couple of years ago. It lies on the verge of extinction.
"If the MCD takes strong action against illegal construction, it should also take action against demolition. Right now, only 174 monuments in Delhi are protected by the ASI but we have identified over 1,200 monuments," says AGK Menon, convener of the Delhi chapter of The Indian National Trust for Art and Cultural Heritage (Intach), which signed a memorandum of understanding with the Delhi government on 29 October, 2008 for the protection and conservation of 92 monuments in Delhi.
Intach has been restoring 15 to 16 relatively unknown monuments every year and since three years, it has turned around the fate of over 50 monuments. The list has featured rare gems like the jharna or the waterfall emanating from Hauz-i-Shamsi, located close to the Jahaz Mahal; the Chaumachi Khan Tomb also at Mehrauli; the Gateways of Sarai Badarpur and Bhuli Bhatiyari ka Mahal (a hunting lodge built by Feroz Shah Tughlaq in 14th Century) in the central ridge near Karol Bagh.
In Delhi, tombs, stepwells and stone gateways are strewn about like footsteps of emperors who stopped over for an era. Their sighting is meant to invoke interest in the city's history as a power capital. In 2015, the Intach proposed developing Delhi as a World Heritage City but the Arvind Kejriwal government knocked it down, saying that it needs to develop and not conserve.
"Right now, tourists come to Delhi for one-and-half nights and then move on to places like Agra or Jaipur. If Delhi's heritage value is enhanced and tourists end up staying here for three nights, the service sector and the economy at large will benefit," says Menon, who has been trying to explain to the state government that heritage can help them collect more tax and generate jobs. According to the foreign footfall figures of 2013-14 of the ASI, based on the ticket sales at the three world heritage sites in the city — Qutub Minar, Humayun's Tomb and Red Fort — there was a 30 percent dip in ticket sales to foreign tourists.
"A heritage building doesn't have to always be a tomb or a monument. We have identified 750 havelis in Shahjahanabad, Walled City or purani dilli, which have heritage value and we know that they exist only because they were recognised," says Menon. In Chandni Chowk, Khazanchi ki Haveli, which had Mughal era marble pillars, was lost due to a property dispute between siblings. Another haveli crumbled to the ground four years ago because its 60 tenants refused to fix seepage. The municipality must understand that if heritage is properly restored, then tourists won't leave after ticking Jama Masjid, Chandni Chowk or Fatehpuri Masjid off their list. They'd come with greater intrigue and explore more, feels Menon, who feels sorry at how people in Delhi treat their old town (with a history of over 300 years) like a slum but rush off to Europe in search of old town vibes.
Intach has noticed that half a dozen heritage sites in Delhi were vandalised, pilfered and or have eventually disappeared due to neglect. In such a scenario, it's all the more the responsibility of the MCD to engage resident welfare associations and relook at heritage as a jewel in the vault of a nation that's poor and has limited resources.
Recently, deputy chief minister Manish Sisodia asked why Union sports minister (who bought and restored a heritage haveli in Delhi's walled city) is a "beneficiary" of a property tax waiver given by the North Delhi Municipal Corporation. In response to the accusation, Vijay Goel reminded him that the haveli is in the heritage list of the Delhi government.
In the capital of India, both the state and civil society need to be sensitised towards heritage that is already on its death bed.
India
The Maharashtra chief minister made this suggestion in a virtual meeting held by the prime minister on Friday during which he took stock of the coronavirus situation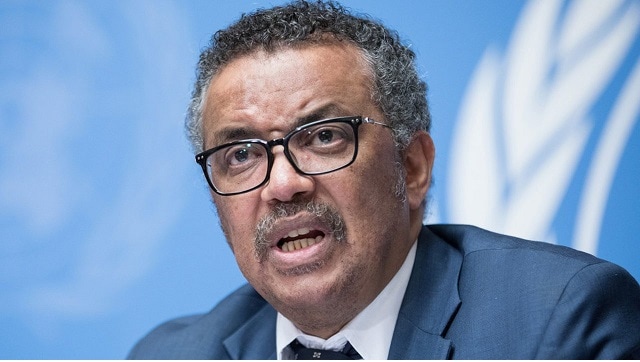 World
The World Health Organisation has warned against mixing shots without studies to support the decision, and it is urging restraint on booster shots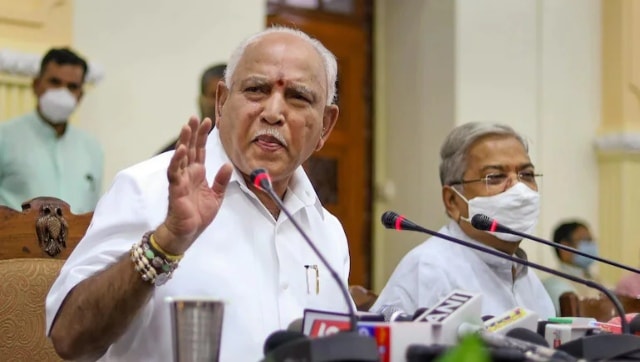 Politics
The BJP high command, with one eye on the upcoming 2023 Assembly polls in the state, has shortlisted a few notable names as possible replacements as chief minister