Matrimonial ad for 'young achievers' lists beauty as qualification for brides-to-be; sparks outrage
Only 'successful entrepreneurs, graduates from elite schools, eminent professionals, and beautiful girls' need apply, the matrimonial ad said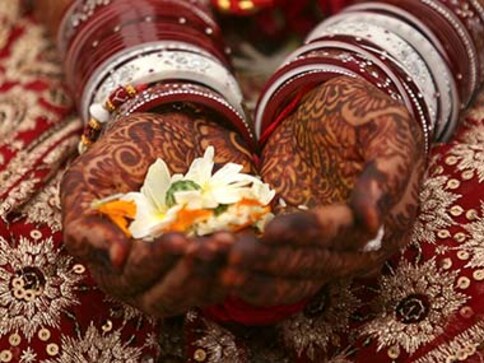 Earlier this year, a matrimonial website called My Soni Kudi came to widespread attention for its promise of "made to order brides". Matrimonial ads are hardly the most egalitarian or non-sexist of spaces, but even by those standards, what this website offered was particularly blatant. Profiles of prospective brides listed what the women were looking for: decent husbands, babies, keeping a lovely home, hosting guests, not having to study further/work. 'Testimonials' from men who had found brides via the service waxed eloquent over their wives' paneer makhanwala making skills, and their gharelu, sansakari attitudes.
My Soni Kudi was in fact a spoof — a joint campaign by the actress Gul Panag and Zee TV to highlight "harsh social realities" — but its caricaturish-ness (brides, for instance, were categorised under 5-star etiquette, black beauty, agyakaari, sanskaari, bride school trained, and NRI ready) seems not so far off the mark when contrasted with a recent advert that has been doing the rounds.
The Grand National Young Achievers' Matrimony Meet is for "highly successful young achievers (who are) specialists in their respective fields or from ultra rich families".
Slated for the month of August at the swish Leela Palace in Bengaluru, the event comes with some pretty strict guidelines:
Only "successful entrepreneurs, graduates from elite schools like IIT/IIM, eminent professionals (IPS/IAS, scientists), beautiful girls" and those hailing from high net worth families ("ultra rich, celebrities and VVIP families") need apply. The prospective bride and groom can be accompanied by "maximum two people" and registration fees are Rs 10,000 (for young achievers) and Rs 25,000 for the high net worth families.
And for this tidy sum, apart from matching them with another suitable young achiever, ultra rich family scion or beautiful girl, the organisers — a Mr and Mrs Sreeram who are described (by their own website) as being the "best in the business" of elite matchmaking — also promise to provide a "welcome drink, vegetarian lunch and high tea". For those marginally poor souls who cannot shell out the full Rs 10,000, a cheaper alternative is also available: For Rs 5,000 you can have your photo displayed at the venue with the profiles of interested parties being sent via mail/courier.
The ad has, as expected, triggered an outpouring of reactions on social media: mainly outrage, but also some mirth.
The qualification for women to be considered 'young achievers' — "beautiful" — has specifically caused quite some consternation.
It's 2018 and there's a young achievers matrimony meet that promises beautiful girls. This whole thing is regressive on so many counts. pic.twitter.com/qgp8qAXMsZ

— Nandita Iyer (@saffrontrail) July 25, 2018
Young achievers matrimony meet.

Achievements include successful entrepreneurship, entry into elite universities... or for women, just being beautiful.

(Pic stolen from @KabirTaneja who is a young achiever himself). pic.twitter.com/h5aURz6cJB

— Siddharth Singh (@siddharth3) July 25, 2018
I can't even begin to describe this ridiculous advert that's appeared in @the_hindu . A beautiful girl is a "young achiever" according to this nonsense matrimony ad. This crap presented as "Grand National Young achievers Matrimony Meet"

Yeah sure Grand my foot. pic.twitter.com/Lnmu9cZa5i

— Deepika Bhardwaj (@DeepikaBhardwaj) July 25, 2018
And then there were those who spotted the most offensive aspect of the advertisement:
Why is no one else getting offended at the fact that after bringing in all the beauty and money into the Young Achievers Matrimony Buffet, all the participants will get is veg lunch??? pic.twitter.com/uGG8H4QO63

— Sreeparna Mazumder (@Sreeep) July 25, 2018
Firstpost reached out to Young Achievers Matrimony for comment, but didn't receive a response at the time of publishing.
also read
Explainers
Elon Musk has appointed Linda Yaccarino as Twitter's new chief. Her success in the role depends in part on how much the billionaire is willing to step back from day-to-day operations
World
Elon Musk may be planning Twitter's exit from Europe, if the social media platform isn't eventually banned from certain EU countries. Musk had Twitter pull out of an upcoming agreement that mandates social media platforms take measures to stop disinformation
Explainers
The Twitter-like app has been given the codename PN92, Project 92, or Barcelona. It will be at least partially integrated with Instagram with users retaining their verification and handle and their followers will be alerted when they get on the new platform