March to Nabanna: Several injured as Kolkata police crack down heavily on Left Front's peasants' rally
Security forces lobbed tear gas shells and carried out baton charges as thousands of activists fought pitched battles and broke barricades in Kolkata and Howrah.
Kolkata: A number of police personnel and Left party workers were injured, while security forces lobbed tear gas shells and carried out baton charges as thousands of belligerent activists fought pitched battles with them and broke barricades in Kolkata and neighbouring Howrah during a protest march to the secretariat on Monday.
Several areas in Kolkata and Howrah district turned into battlefields as the Left activists used sticks and bamboo poles to break guard walls and barricades and rained bricks and stones on police. The Rapid Action Force was deployed in strength to quell the "March to Nabanna" organised by 11 Left peasant bodies. The agitation was to press for their 18-point charter of demand including measures to stop farmers' distress and rising unemployment in the state.
While Nabanna was virtually converted into a fortress with all entry points blocked and barricaded, and gates closed, sand bunkers, barricades and guardwalls were put up in the approach roads, many of which were closed to traffic.
However, there was high drama even before the scheduled start of the march, as a number of Left Front lawmakers including legislature party leader Sujan Chakraborty reached Nabanna around noon and shouted slogans at its gate, demanding they be allowed in.
But they were detained and taken to the Shibpur police station.
"Twenty of our MLAs reached the gate of Nabanna to protest against the issues of unemployment, farmers' distress and other issues. But police did not let us in. They forcefully stopped us and later put us in police vans. They are not disclosing whether we are in police custody or not," Chakraborty told IANS.
"The Chief Minister has fled from the city. Is she not bothered about the plight of the farmers here? She has turned the state into a prison," he added. Chief Minister Mamata Banerjee is in Birbhum district to attend an administrative meeting.
At 1 p.m., the Left workers from near and far flung districts as also the city gathered in large numbers at five points in Kolkata and Howrah — Rani Rashmoni Avenue, PTS (Race Course), Hastings, Howrah rail museum and Santragachi railway station — and tried to march to the state secretariat, but came up against stiff resistance from the heavily-armed police.
Stopped, the agitators sat on the road and demonstrated and then broke the barriers to continue the march.
Barricades came down at Mayo Road and Shibpur and other points, as some of the protestors were seen battling police and countering batons with stones and bricks.
Police, using water canons and and lobbing tear gas shells, managed to temporarily disperse the Left workers, but they soon regrouped and confronted police again, shouting "Inquilab Zindabad" and holding aloft the red flags.
Some of them even snatched the sticks from baton charging police personnel, and again dismantled barricades.
The areas, particularly Mayo Road, resembled war zones, with both protestors and the police sustaining injuries, and blood oozing from their wounds.
The entire Left leadership — including CPI-M politburo members Mohammed Salim, Surjya Kanta Mishra and Biman Bose — hit the roads to take part in the march.
Terming the police as "hooligans in uniform", Salim claimed the Mamata government has turned Bengal into a police state where people's right to have a dialogue or protest has been curbed.
"Some police officers are ransacking the vehicles of our activists who participated in today's rally. Are they police or hooligans in uniform?" he asked.
Bose condemned the arrest of Left Front lawmakers and demanded their "unconditional release" and accused police of committing "excesses" to thwart the march.
Before the start of the rally, Mishra warned the administration if the marchers' were not allowed to proceed. "We will remain on the streets in protest. We will resist".
Find latest and upcoming tech gadgets online on Tech2 Gadgets. Get technology news, gadgets reviews & ratings. Popular gadgets including laptop, tablet and mobile specifications, features, prices, comparison.
India
Since being shared, the video has received nearly 9,000 likes and more than 1,000 re-tweets. Several people took to the comment section to praise the loco pilot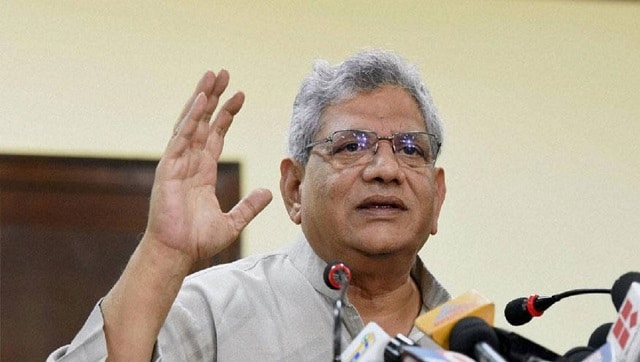 India
The CPM general secretary's statement comes after a political storm broke out on Sunday over the controversial amendment to the Police Act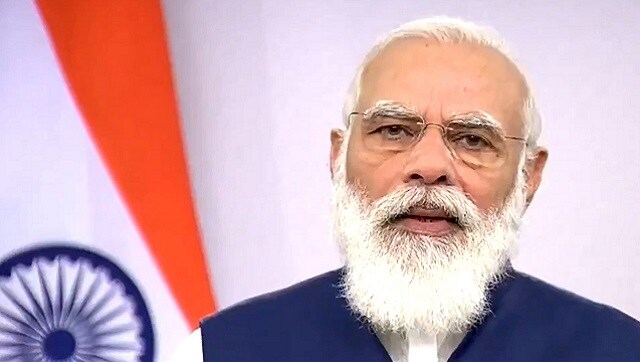 India
The leaders who would attend the meeting include Delhi chief minister Arvind Kejriwal and West Bengal chief minister Mamata Banerjee, sources said