Marathwada region sees 32 farmer suicides in a week, drought worsens agrarian crisis
With the Marathwada region in Maharashtra experiencing a severe drought, as many as 32 farmers committed suicide in the region in the past week alone, the Times of India reported.
With the Marathwada region in Maharashtra experiencing severe drought situation, as many as 32 farmers committed suicide in the region in the past week alone, according to a report by The Times of India.
The region has received 54% deficit rainfall this year, as reported by DNA, increasing the woes of farmers.
If a region receives rainfall of less than 90% of the average in a year, it considered to be in a drought situation.
In 2012-13, another year of severe drought, 48.29 lakh hectares was affected by drought in Maharashtra, compared to 31.11 lakh hectares in the previous year, an Indian Express report in August said.
Farmer suicides in Maharashtra had reached a peak in 2006, with 4,453 cases that year,  according to data compiled by senior journalist P Sainath, who has reported extensively on the agrarian crisis.
Ironically, in the same year that farmers' suicides in Maharashtra reached a peak, India overtook the United States to become the second largest producer of cotton, as reported by Down to Earth. A large number of farmers who took their own life were cotton farmers from the eastern region of Vidarbha.  A study commissioned by Bharatiya Krishak Samaj, as reported in The Hindu, interviewed farmers in Maharashtra, and found that while productivity increased after the introduction of Bt Cotton, agricultural costs also increased. This indicates that higher agricultural productivity does not necessarily mean better prosperity for farmers.
This is the data which shows the trend of farmers' suicides, as compiled by P Sainath-
The number of suicides by farmers continues to be high, with 2568 cases last year, by far the highest in the country, according to NCRB data.
P Sainath, in an article on his website psainath.org, has questioned the statistics showing a reduction in the number of suicides of farmers. He points out that Chhattisgarh and West Bengal reported zero instances of farmers ending their life, even as the number of suicides by people with an occupation listed as "self-employed (other)" swelled in the same period. Sainath referred to this as "heavy massaging" of data in order to play down suicide statistics.
Maharashtra has by far the largest number of incidences of agriculturists taking their own life, followed by Telangana. With a drought looming over several regions of the state, the agricultural crisis does not look like it will ease up any time soon.
India
An NCP leader had claimed the incident took place when the woman NCP member along with other party workers went to submit a memorandum to Irani over the LPG price hike
Politics
A row over Hanuman Chalisa and Azaan has heated up the political atmosphere in Maharashtra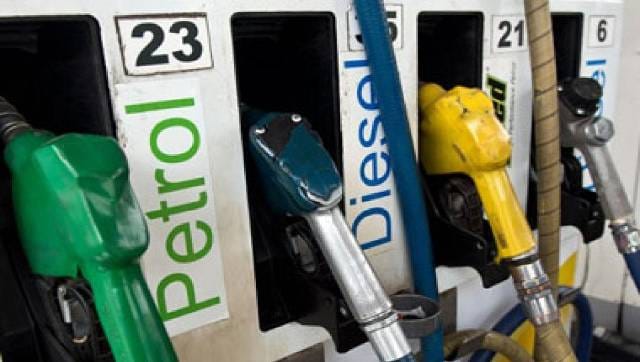 India
A source in the Goa government said the Pramod Sawant-led dispensation will not further reduce the VAT on petrol and diesel as it might hurt the economy