Marathwada farmers complain of low payout under PMPVY scheme; 30 lakh farmers yet to receive any money
Over 30 lakh farmers in drought-hit Marathwada region of Maharashtra are yet to receive payout under Pradhan Mantri Pik Vima Yojana (PMPVY) crop insurance scheme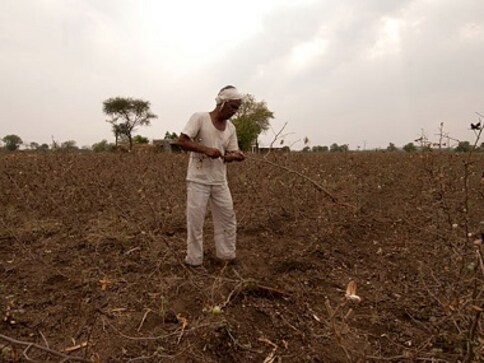 Lakhs of farmers in Marathwada region of Maharashtra are yet to receive payout from insurance companies even though drought led to poor yields in the region. And even among those who received their payouts, the amounts were paltry sums like Rs 40, Rs 70 or Rs 100; amounts often lesser than the premiums paid.
In 2017, 40-year-old Anil Chandane, a farmer from Soakora village in Osmanabad district cultivated soybean in his 2.5 acres of farm. From May 2017 till the Kharif season ended in November-December 2017, he spent Rs 40,000 towards tilling the land, buying and sowing seeds, and to occasionally remove weed from the farm.
He also insured his crop under the Pradhan Mantri Pik Vima Yojana (PMPVY) paying a premium of Rs 830 per hectare (one hectare equals roughly to 2.5 acres). "The Marathwada region always suffers from either droughts or unseasonal rain, hailstorm or pest attacks. Hence we make sure to secure cash crops like soybean or cotton under PMPVY," he says.
His fears turned real as drought hit the Marathwada region in 2017. The yield per acre was below 10 quintals; in good rains it crosses 50 quintals. But despite such a low yield, Chandane was not listed for a payout under PMPVY.
He is not alone though. There over 800 famers from Sarola village in Osmanabad taluka who have not received payout. Surprisingly, 72 villages in the taluka have not received payout under the scheme.
Ravindra Sonawane, president of Osmanabad district of Swabhimani Shetkari Sanghatana, said, "Not a single farmer in the villages uner Lohara taluka have been selected for payout. However, farmers under Tuljapur taluka have got a payout."
Sonawande informs that both the talukas share border. "How much difference there would be in terms of rain and thus harvest last year?" he asked.
The curious case of insurance payouts
If the case of the Tuljapur and Lohara talukas appear to be an anomaly, data from the Department of Agriculture, Pune, shows that in the eight districts which fall under Marathwada region, over 34 lakh farmers of the 65 lakh farmers who paid premium under PMPVY to insure various crops, received payout under the scheme. The number of farmers who didn't receive payout in Marathwada is over 30 lakh.
Farmers in Marathwada cultivate soybean in 40 percent cultivable land whereas cotton is grown in 35 percent. According to a study conducted by Gokhale Institute of Politics and Economic, which partnered with Central government to study agrarian crisis in Marathwada and Vidarbha, both cash crops ensure income. Hence, farmers tend to opt for insurance for these two crops.
In Beed district, which saw 12.4 lakh farmers — highest in the state —  paying premium for crop insurance under PMPVY, only 5.3 lakh farmers received payout from the Reliance General Insurance Company Limited, which handles crop insurance in the district under the scheme. Over 57 percent farmers are yet to be receive any compensation.
However, in Osmanabad district , of the 11.65 lakh farmers who paid premium under PMPVY, only 6.49 lakh received payout. Over 5 lakh farmers who sought payout from the United India Insurance Company Pvt Ltd, which offers agriculture insurance in the district, haven't received anything yet.
| | | | |
| --- | --- | --- | --- |
| District | Participated farmers | Farmers who received payout | Farmers who didn't get payout |
| Latur | 8,47,075 | 2,55,438 | 59,1637 |
| Hingoli | 2,53,016 | 76,628 | 1,76,388 |
| Jalna | 8,49,125 | 5,56,292 | 2,92,833 |
| Aurangabad | 4,08,643 | 2,79,913 | 1,28,730 |
| Osmanabad | 11,65,620 | 6,48,868 | 5,16,752 |
| Nanded | 10,40,617 | 7,43,643 | 2,96,974 |
| Beed | 12,41,690 | 5,31,867 | 7,09,823 |
| Parbhani | 7,00,041 | 3,88,966 | 3,11,075 |
| Nanded | 10,40,617 | 7,43,643 | 2,96,974 |
| Beed | 12,41,690 | 5,31,867 | 7,09,823 |
| Total | 65,05,827 | 34,81,635 | 30,24,192 |
Paltry sums paid
The insurance companies, however, claim that they have paid in 90 percent of the claims received till 30 July 2018. But just how much was the payment?
Puja More, activist in Beed district, said, "2,200 farmers in Ganeshlimb village who don't have loans had paid premiums for cotton, sesame, onions and other crops. The payout they received is less than the premium paid. A few farmers have got Rs 40, Rs 70. Some 300 farmers have got Rs 100 as insurance payout. Last year 70 percent cotton got attacked by pink bollworm pest and that is well known. This is making a joke of farmers's woes."
Faults in scheme?
When asked about why farmers are getting payout lesser than the premium pad, and some times as low as Rs 100, Sachindra Pratap Singh, Commissioner, Agriculture Department, Pune, said, "The average of the production of the last five years is considered as threshold. Farmers' current production is compared with this threshold. Amount of the rate of that deficit is given as insurance."
He added, "We have clubbed four circles together. If one circle has less produce and other three have better produce. In that case the threshold is higher and the circle with lower produce will not get payout. And if two circles have lower produce and two have general harvest then the threshold will be lower and all four including those who have produced average harvest would get a payout."
Sonawane accuses officials of Agriculture Department of favouring the insurance companies. "Insurance companies manage agriculture department officials who show the harvest of farmers above the threshold. If farmers don't fall in the category to be paid and they don't claim. Insurance companies don't have to pay money to farmers. The fact is almost all farmers have suffered losses last years due to droughts, unseasonal rain and hailstorm."
Thus, the five insurance companies paid 95 percent of the claims but almost half of the farmers who paid insurance have not received a payout.
Anil Lomate, another farmer from Kajla village in Osmanabad who like over 400 farmers from his village have not got a payout, said, "The harvest quality and quantity of the last year was too low, and hence we couldn't get good MSP either. We were hoping to get at least Rs 15,000-20,000 from the insurance companies so that we could till the land, buy seeds, sow and buy fertiliser for this year. Having no choice, we had to go to banks or private lenders for loans for this work."
He also added, "Because we had no money we used soybean seeds that were at home. The capacity of homegrown seeds is lower than those available at shops. So, we will be bearing those losses as well. Now we don't think opting for insurance under this scheme is a viable option."
Sachindra Pratap Singh, commissioner, agriculture department, Pune, said, "If farmers have complaints they should write to us about their grievances and we will solve them."
Politics
With the Swabhimani Shetkari Sanghatana (SSS) choosing the National Democratic Alliance (NDA) over the Aam Aadmi Party in Maharashtra, the Arvind Kejriwal led outfit will organise a seminar in Pune to woo farmers
India
Maharashtra farmers have warned of taking out protest marches to the respective collectorates and government offices in all districts.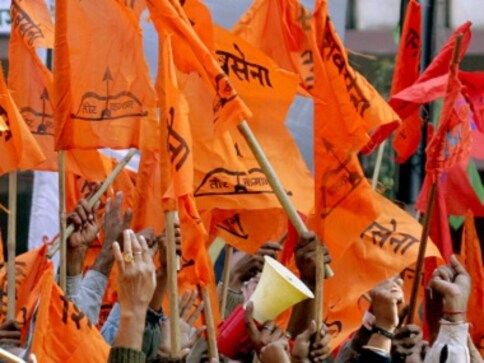 Politics
Swabhimani Shetkari Sanghatana leader Raju Shetti on Wednesday said his outfit is keen on joining hands with the Shiv Sena if it quits the NDA government at the Centre and the BJP-led dispensation in Maharashtra.