Maratha quota agitation: How the protests in Maharashtra, which were meant to be peaceful, took a violent turn
By the time the Maratha Kranti Morcha called off its Mumbai bandh on Wednesday afternoon, there had already been significant damage to life and property.
Mumbai/Pune: By the time the Maratha Kranti Morcha called off its Mumbai bandh on Wednesday afternoon, there had already been significant damage to life and property. Cars and buses were vandalised and set ablaze, highways and trains disrupted, and shops forced to down their shutters. At least four protesters had attempted suicide — with two of them dead — while one policeman also lost his life.
The law and order situation in Maharashtra had remained tense since Monday when a 27-year-old protester, Kakasaheb Dattatreya Shinde, committed suicide by jumping into the Godavari river. The incident led to an escalation of the agitation amid calls for a state-wide bandh.
Maratha Kranti Morcha coordination committee member Virendra Pawar said the protests were meant to be peaceful but took a violent turn. "We suspect some political conspiracy to tarnish our image. We peacefully held 58 silent morchas without causing any violence," he said, referring to the previous rallies organised by the outfit which were largely peaceful.
Bandh takes violent turn
Following the Maratha Kranti Morcha's call for a bandh in Mumbai, Thane and Navi Mumbai, the protests spun out of control. Some areas like Ulhasnagar, Ambarnath and Badlapur in Thane district were completely shut down. Though it was supposed to be a peaceful protest, incidents of vandalism and arson were reported from several areas.
Groups of Maratha youths took out rallies and forced shops to down their shutters. The protesters staged a rasta roko at Teen Hath Naka in Thane and blocked traffic coming in and out of Mumbai. Traffic was also disrupted on the Sion-Panvel and the Western Express highways. Protesters torched two BEST buses and vandalised nine others while two Thane Municipal Transport buses were damaged.
Mobs also damaged private vehicles at many places in Mumbai and adjoining areas and tried to block rail traffic, but swift action by the RPF ensured the smooth movement of trains.
Netas assaulted
While the demand for reservations in jobs and education for the Maratha community is not new, the current spate of agitations intensified after the death of Kakasaheb Dattatreya Shinde.
The Maratha Kranti Morcha had organised a Jalsamadhi Andolan on Monday where hundreds of youths gathered at Kaygaon Toka village in Aurangabad when Kakasaheb leapt to his death from a bridge on the Godavari.
The Shinde family refused to accept the body but changed their minds after negotiations with the district administration, in consultation with the chief minister. The government promised an ex-gratia payment of Rs 10 lakh to the family and a government job to the brother of the deceased in a written assurance, after which the family accepted the body.
Kakasaheb's last rites were held on Tuesday with around 1,200 policemen deployed to prevent any untoward incident. But even this failed to protect Aurangabad Shiv Sena MP Chandrakant Khaire from assault by a crowd when he went to attend the last rites of the deceased. Police escorted Khaire to his vehicle and helped him leave the spot. Congress MLC Subhash Zambad was also attacked, while another mob attempted to pelt stones at Shiv Sena district chief Ambadas Danve's vehicle. An incident of stone-pelting on the BJP office in Aurangabad was also reported.
More suicide attempts  
Schools and shops remained closed in Aurangabad on Tuesday while mobile internet services remained suspended for 24 hours. Many incidents of protest marches, sit-in protests, stone-pelting and road blockades were reported from the city. Police conducted a lathicharge in the Connaught area to disburse unruly mobs. Rioters set ablaze a fire brigade vehicle at Kaygaon Toka village while protesters also blocked the Aurangabad-Pune road. Police resorted to tear gas and lathicharge to scatter the mob, prompting the mob to pelt stones that injured Constable Ganesh Khandagale. Another police constable, Shyam Patgaonkar, died due to heart attack.
Two more incidents of attempted suicide were reported from Aurangabad. Jayendra Dwarkadas Sonawane, 30, jumped off a bridge over the dry Yelganga River in Deogaon Rangari village and was taken into police custody and admitted to Government Medical College and Hospital in Aurangabad. He received serious injuries. Another person, Jagannath Sonawane, 55, died at a hospital early on Wednesday after consuming poison.
Aurangabad Police Commissioner Chiranjeev Prasad appealed to people to maintain peace and calm and not get carried away by rumours. He asked people to confirm any suspicious information they received by calling the police helpline.
Several incidents of violent protest were also reported from the Marathwada region. Around 500 protesters stopped the Sachkhand Express for about 45 minutes at Parbhani, while a mob pelted stones at a State Transport bus in Nilanga in Latur district. A youth who tried to set himself ablaze by dousing his body with petrol was admitted to hospital with injuries. Complaints against chief minister Devendra Fadnavis have also been lodged at various police stations in the state holding him responsible for the death of Kakasaheb Shinde.
'Ready to discuss demands'
Meanwhile, Leader of Opposition Radhakrishna Vikhe Patil has alleged that the government has deliberately tried to keep Maratha officers away from the security bandobast. "I have reliable information about the incident. This is for the first time in the history of the state that such a humiliating step has been taken… The situation in the state is highly volatile and the current government is responsible for it," Vikhe Patil said, demanding the chief minister's resignation.
Meanwhile, Fadnavis has said that the government was ready to meet the protesters and discuss their demands. "After the peaceful rallies taken out by Sakal Maratha Samaj last year, the government has taken many decisions to meet the demands. The government is ready to discuss the demands even today," Fadnavis said.
The state government has attempted to meet the demand of reservation by the Maratha community through a number of steps. Recently, it constituted a Backward Class Commission to resolve the matter after an ordinance it had passed was stayed by the Bombay High Court. "The Commission is preparing a constitutional proposal for reservation to the Maratha community," Fadnavis said.
Blame game
Shantaram Kunjur, city coordinator of the Maratha Kranti Morcha, blamed Fadnavis for turning a peaceful protest into a violent one. "The strike was on from July 18 and it was peaceful. But on July 22, the CM said that Marathas are planning to create a law and order problem at Pandharpur during Wari (an annual pilgrimage). Over 10 lakh devotees from all the castes go for Wari. His statement was intended to create panic among other caste devotees against the Marathas," he alleged.
Some Maratha leaders have warned that the situation may spiral out of control if the government did not heed their demands. "Agitators manhandled Chandrakant Khaier when he went to attend the last rites of Kakasaheb Shinde. Such incidents may occur as youth have lost patience waiting for reservation. Who will be responsible if angry youths go to the house of peoples' representatives?" Manoj Akhare, state president of the Sambhaji Brigade, one of the Maratha organisations active in the protests, said.
On Wednesday, NCP leader and Baramati MP Supriya Sule also raised the issue in Parliament. Meanwhile, Maratha Kranti Morcha coordinators have requested the youth refrain from violence.
(Authors are Maharashtra-based freelance writers and members of 101Reporters.com, a pan-India network of grassroots reporters.)
India
For decades, Indian liberals have controlled the levers of power. They have conditioned everyone to think in a certain way about who is important and who is not. While they have had to yield the levers of power, the mental conditioning is harder to get out of our heads
India
Such passengers will also undergo RT-PCR test on second, fourth and seventh day of their arrival, the authority said in its latest guidelines.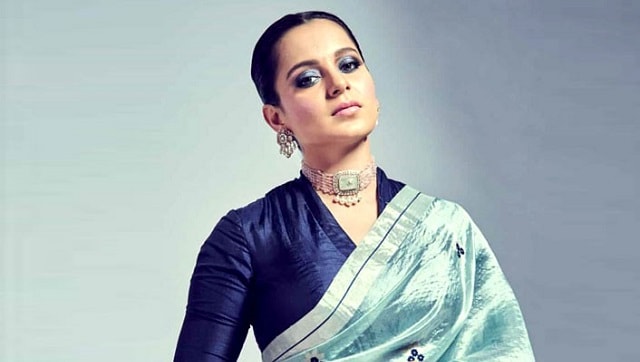 India
Yusuf Parmar, national general secretary of the NCP's minority wing, filed the complaint at the magistrate court at suburban Borivali under IPC Section 124A