Maratha Kranti Morcha: India needs to move to reservations based on income instead of community
The Maratha Kranti Morcha on Wednesday brought Mumbai to a standstill. Over three lakh Marathas thronged South Mumbai.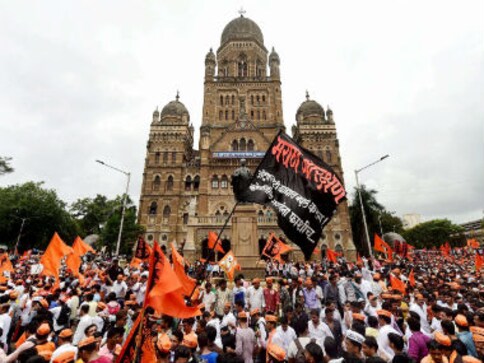 It's about reservations in government jobs and educational institutions. Communities based on religion or geography have always successfully used show-off strength as a tool to break the will of governments and achieve these. They go to any extent, from holding cities to ransom to destroying public assets, to see that their goals are achieved. The community label-holders have emerged even stronger after 70 years of independence — driving divisions within because there is no common foreign enemy now. Thus, we keep seeing recurring events where communities fight for their cause. There is no concept of interest of the whole nation, only communities. Jats did it in February, 2016, Dalit Mulsims have done it in 2010; as have the Patels of Gujarat, the Kammas of Andhra Pradesh and the the Marathas of Maharashtra.
The Maratha Kranti Morcha on Wednesday brought Mumbai to a standstill. Over three lakh Marathas thronged South Mumbai, showed their strength, and brought the Devendra Fadnavis government to its knees to concur with their demands, mainly on the issue of reservation for jobs and education.
Some of us might remember a strange demand from another community — a religion-based one. It was made by All India Majlis-e-Ittehadul Muslimeen's president Asaduddin Owaisi in January this year, ahead of the BMC budget. Owaisi urged BMC to allocate budget resources to Muslims in the corporation, in proportion to their strength. Muslims represent about 21 percent of the population in the wards of BMC. Hence, logically, Rs 7,770 crore should go to the welfare of the community, Owaisi said. Going by that logic, the BMC needed to have a Christian budget, Buddhist budget and Sikh budget as well.
At that time, Aashish Shelar, president of the Mumbai unit of BJP, countered Owaisi's demand as a communal one and even demanded a probe. "BJP wants the speech to be probed. We are against any division of budget on communal lines. In fact, we are also against any divide on communal lines. We condemn the communal and objectionable statement by Owaisi. We have filed a complaint with the EC and want them to take action," Shelar had said. Owaisi's demands were ignored eventually, on the basis that community-based favours is a dangerous idea.
Now cut to the present scenario.
Isn't it ironic that some seven months after this, the BJP government in the state has to succumb to the demand from another community — the Marathas?
The only difference here is that this time, it isn't a religion-based community and no election/budget season is on. But the underlying theme remains the same — sops to a community to appease them, not based on merit or any other universal criteria.
The moment Fadnavis nearly agreed to the demand of Maratha leaders by asking the backward commission to look into the reservation issue in a time-bound manner, it was only a matter of time that a similar demand came from other communities as well. A section of MLAs, which included Samajwadi Party MLA Abu Azmi and AIMIM MLA Waris Pathan, sought an answer from the Fadnavis government for ignoring legislations on providing reservations to Muslims. Azmi also said that the country would never make any progress unless Muslim interests are taken care of by the government. Muslims won't be the last. Similar demands for community-based sops can come from others too in the coming days.
Fadnavis couldn't have done much. Marathas constitute more than a third of the Maharashtra population and are a precious vote bank. The protests have been on for a long time. No chief minister, unless he is on course for political suicide, can afford to ignore such pressure groups. This is the second time that Fadnavis is capitulating to pressure groups. A few weeks ago, he did so by agreeing to the farm loan waiver costing the exchequer Rs 40,000 crore after speaking vehemently against the ills of it initially.
Income-based reservations
It is time the country looked past community-based reservations and at least moved to income-based reservations in education and government jobs.
Jobs and education opportunities must be given to the economically weak, not based on their caste or religion.
There is no end to community-based reservations; this will be a recurring demand and no government can be partial to a particular community. The transition wouldn't be easy for India. But, at least an effort should be made to change, as French economist Thomas Piketty, who wrote Capital in the 21st Century, said in this December, 2015 interview to The Indian Express: "I am not saying caste-based reservation system should be replaced right away by an income-based reservation system but you know I think this could be one possible evolution in the long run."
After 70 years of independence, there is merit in thinking beyond caste-based reservations to income-based, merit-based reservations. Such a system will benefit all, including the economically and socially backward communities of the country. But that change requires political will and consensus among caste/communities.
If the political will is absent, be sure we have not heard the last of kind of morchas that Mumbai witnessed on Wednesday.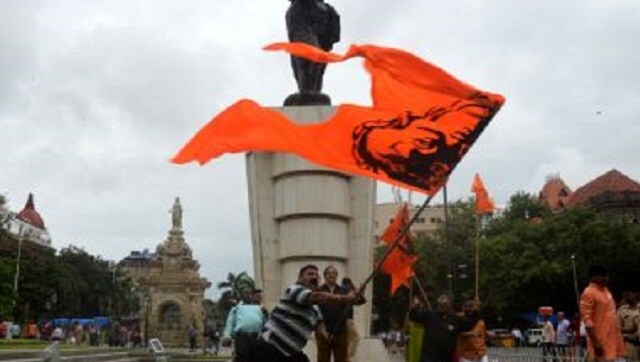 India
Among those present at the agitation were Vanchit Bahujan Aghadi chief Prakash Ambedkar and Congress leader Satej Patil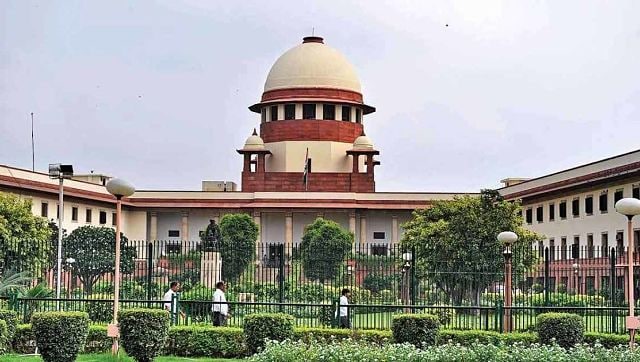 India
Calls for a fresh push for the demand have followed the Supreme Court's 5 May decision that held that total reservations cannot breach the 50 percent ceiling.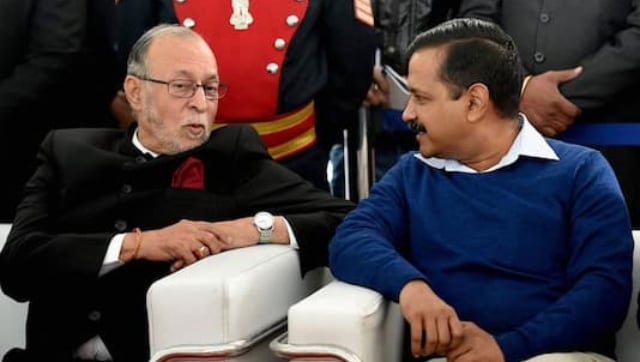 India
The Delhi Cabinet first approved a scheme in March 2018 for home delivery of rations under Targeted Public Distribution System to all ration beneficiaries