After Independence in India, the Maratha Kranti Morcha is the largest silent protest by the Maratha community. It is being appreciated across the nation because of its discipline, cleanness and the absence of any of the nonsense seen in other agitations like those conducted by the Jats, Gurjars and Patels. Marathas make up nearly 35 percent of Maharashtra's population of 12 crore and of the states 288 MLA, 145 are Marathas.
Every community has the constitutional right to hold protests, marches etc if they have some demands. The Maratha marches for the past three weeks (and four subsequent weeks) will cover almost 18 districts. In each district, the average number of eight lakh Marathas taking to the street includes children, collegians, women, workers and senior citizens.
Over the past few weeks, many have been asking about the march and wondering who is behind the march. More than any political motive, the real reason for lakhs of Marathas to take to the streets is their anger over the brutal rape and murder of a 14-year-old girl on 13 July. In the Ahmednagar district of Maharashtra, a girl from the Maratha community was raped and tortured to death by three to four drunk people.
The incident was not covered by the mainstream media for some time. This led the youth from Kopardi as well as Nagar districts to go public about the incident on social media platforms like WhatsApp and Facebook. Angry social media posts went viral and a mob immediately gathered, leading the local police to swing into action and arrest the culprits within 24 hours. But by then, details of the incident had already gone viral across state boundaries, and youths from many parts of the state gathered to support the family.
"The first silent march was started in Aurangabad and other parts of Marathawada, however no one bothered to report this protest. The news was initially published only by a couple of vernacular media outlets, but prominent wings of the media (including television channels, Mumbai-based English and Marathi newspapers) completely ignored the march. However, we had anticipated that the traditional Brahminical media would not report the matter, so we have focused on social media to connect with the Maratha community and mobilise it. We formed several WhatsApp groups and created Facebook pages to send the message to maximum people. Today, with pride, I can say all Marathas — not only those from Maharashtra, but from across the globe are connected via this WhatsApp group. This is a big revolution. The majority of the community never come together and felt pride about themselves, but WhatsApp has changed our community's traditional mindset. This is a period of churn and we hope all good things will happen henceforth," said Bhaiya Patil, a social media expert
Ours is a silent protest. No slogans and speeches at all. We are not against any caste or region. We do not want to snatch anyone's right. We are fighting for our rights in a silent and non-violent way
Liladhar Patil, a Maratha Seva Sangh officer-in-charge for north Maharashtra elaborated on the importance of social media to the march. Speaking to Firstpost, Liladhar Patil said that in order to direct the people, they made a trained activist the admin of the group and he used to upload real-time photos and drone images of the protest. "Besides, we wrote songs and other informative messages that helped to rouse the people to participate in the movement voluntarily," he said.
"We do not rely on the traditional media, which is biased and wants to divide the community. Initially, they said that the Maratha morcha was against Dalits. When that failed, they said it was against OBCs. Now they are saying it's against the Brahmins. The traditional media only wants negative news. Therefore, we are also keeping distance from them. Now, we are focusing on opening thousands of Twitter accounts and requesting people to post morcha photos and videos, and then tag the prime minister and chief minister so as to create a larger impact. We want to see the Maratha Kranti Morcha trend worldwide on Twitter," he added.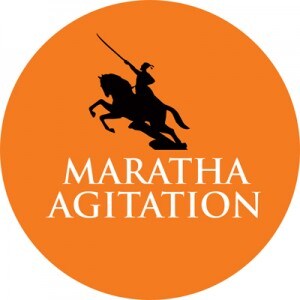 Meanwhile, Maratha youth Satish Chavan from Jogeshwari in Mumbai said, "We hope the media does fair and factual reporting. They should not set the false 'Maratha versus Dalit', 'Maratha versus OBC' and 'Maratha versus Brahmin' narrative. Ours is a silent protest. No slogans and speeches at all. We are not against any caste or region. We do not want to snatch anyone's right. We are fighting for our rights in a silent and non-violent way. People might have seen many protests, but the Maratha protest is unique in all forms and methods. History will remember these protests."
A senior journalist and analyst Sanjay Miskin confirmed to Firstpost that the Kopardi incident was highlighted by social media, and until social media posts went viral, mainstream media had remained mum. The first protest in Aurangabad was disciplined, patient and non-violent. After three or four lakh members of the Maratha community joined the march, social media took the lead, he added. "Due to the advent of smartphones, it is easy to gather lakhs of people in one place. So while Kopardi is the cause, the real connection among the community is social media," said Miskin.
The date and timing of the Mumbai morcha will be announced soon, said a Maratha youth from Dadar. A meeting will be held to chalk out the strategy and planning on 30 September at Shivaji Mandir in Dadar, he added.
Your guide to the latest election news, analysis, commentary, live updates and schedule for Lok Sabha Elections 2019 on firstpost.com/elections. Follow us on Twitter and Instagram or like our Facebook page for updates from all 543 constituencies for the upcoming general elections.
Updated Date: Sep 27, 2016 14:07:11 IST