Maoists kill one person, torch 10 vehicles in Bihar's Aurangabad; deceased was uncle of state MLC
According to a senior police official, the Maoists fired several rounds and set 10 vehicles on fire in Bihar's Aurangabad district.
Aurangabad: One person was killed and 10 vehicles were torched by Maoists in Bihar's Aurangabad district, a senior police officer said Sunday.
Superintendent of Police, Satya Prakash said the Maoists attacked Sudi Bigaha village under the jurisdiction of Deo police station area late on Saturday night and shot dead a man identified as Narendra Singh (55).
Singh was the uncle of Rajan Kumar Singh, who is a member of Bihar Legislative Council, he said.
According to the SP, the Maoists fired several rounds and set 10 vehicles on fire including three tractors parked at Narendra Singh's house. The Maoists also set a house belonging to one Dhananjay Singh, a dafadar with Deo police station, on fire located near Sudi Bigaha village, the SP said.
After getting information about the Maoist attack, security forces reached the village and exchanged fire with the Naxals, who fled from the village, Prakash said.
Senior police officers and CRPF Commandant Saurav Choudhary are camping in the village.
The SP said police have launched a massive search operation after cordoning off the area.
Find latest and upcoming tech gadgets online on Tech2 Gadgets. Get technology news, gadgets reviews & ratings. Popular gadgets including laptop, tablet and mobile specifications, features, prices, comparison.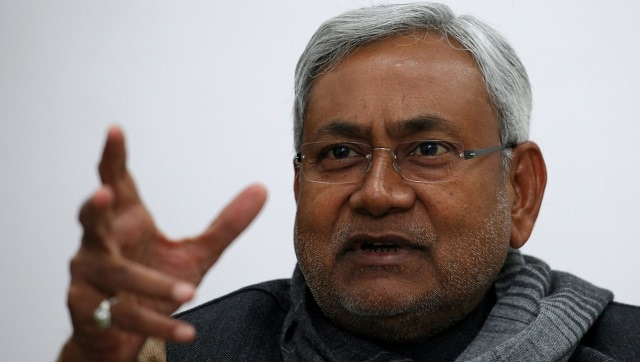 India
After dissociating his party from the ruling NDA in Bihar, Chirag has been hitting out at the chief minister almost on a daily basis in his election meetings as well as in the social media, but Kumar has chosen not to react to him
Politics
Modi and Gandhi kicked off their campaign in battleground Bihar on Friday and went for each other's jugular over the Chinese intrusion in Ladakh, both crying "insult" to soldiers and their families
India
The former minister also alleged hat MLA Surendra Singh was issuing statements in support of the accused at the behest of the BJP