Manohar Parrikar promises 'strict action' against three Goa policemen caught drinking on duty
'Police cannot do this and if someone is caught doing this (drinking on duty)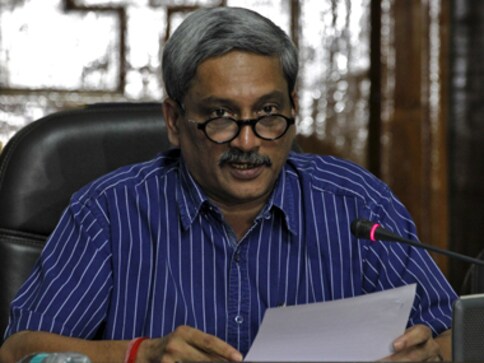 Two days after police personnel in an official patrol car were found with beer bottles, Goa Chief Minister Manohar Parrikar on Monday said that strict action would be taken against the three.
Parrikar added that the BJP-led coalition government would have no tolerance for policemen drinking on duty.
"Police cannot do this and if someone is caught doing this (drinking on duty), I will crack down hard on them. They were lucky that there was no liquor in their blood. If they want to drink beer, they can take leave and drink," Parrikar told the Goa assembly during Question Hour, while responding to a question by Leader of Opposition Chandrakant Kavelkar.
On Saturday, local residents of Margao town, located 35 km from Panaji, accosted three police personnel who were caught with beer bottles.
Superintendent of Police (South Goa) Arvind Gawas said after an inquiry that medical examination had revealed there was no alcohol in their blood stream, but confirmed that beer bottles were found in their official patrol car.
"We found they were not drunk. I want to tell the house that three beer bottles were found in the vehicle. I will not tolerate this," Parrikar said, while also telling the legislators that he will not tolerate any request for leniency towards the errant policemen from any of them.
Parrikar said his government would not tolerate crimes related to child abuse, drugs, sex and drinking in public.
Entertainment
In 2019, the Punjab and Haryana High Court noted that glorification of alcohol, drugs and violence in songs affects children and has given rise to gangster culture in Punjab
India
Mann also asked these singers to be far more responsible thus playing a constructive role in promoting the rich cultural legacy of Punjab for which it is known world over.
India
In an operation, code-named 'Black & White', the Directorate of Revenue Intelligence seized 55 kgs of heroin from an imported cargo consignment, which was declared to contain 'trolley bags'