Manohar Parrikar has not changed our nuclear policy, he only stirred a storm in a teacup
The Narendra Modi government should go for a formal review of the country's No First Use of nuclear weapons policy.
Has India changed its nuclear doctrine? If one goes by the reactions of some political parties and a section of the press, Defence Minister Manohar Parrikar has jeoparadised India's chances of joining the Nuclear Suppliers Group (NSG) and the prospects of nuclear commerce with leading nuclear countries of the world. Because, while answering a question in a book-release function on 10 November, he counter-questioned why the country's policy of "No First Use" of its nuclear weapons should not change.
The problem with these reactions is the fact that they are based on a half-truth. The other half of the truth is that in the same answer, Parrikar made it absolutely clear what he was saying was his personal opinion and that it was not the viewpoint of the government of India. He reiterated that India's nuclear policy remained unchanged under the Modi-government. Well, one could argue that being the defence minister, he should have avoided his private view at a public function, but to say that the rest of the world will take the minister's private view as the government of India's changed policy is preposterous. In fact, the pointlessness of such a logic was manifested on Friday (11 November) when Japan, arguably the world's most sensitive country on nuclear issues, signed a formal nuclear agreement with India, an agreement that will greatly facilitate the nuclear commerce with the United States as well (since American nuclear companies have significant Japanese components that could not be transferred without Japan's consent).
Global arrangements or regimes are based on the declared policies of the governments of the member-states, not on the individual pronouncements of the ministers and ruling party members. In fact, the in its manifesto for 2014 general elections, the Bharatiya Janata Party (BJP) had promised to review India's nuclear doctrine. But has it prevented countries like Australia, Canada and now Japan entering nuclear pacts with the Modi-government?
Similarly, it is a highly faulty notion that gaining membership in the NSG is dependent on a country's NFU policy. We are already a declared nuclear weapon power. We are building our case as a responsible nuclear power with an impeccable record of non-proliferation and a well-laid out nuclear command structure. The international community is now working towards no further nuclear tests and non-proliferation, which is as different from how to use one's weapons as chalk from cheese.
In fact, in my considered view, the Modi government should go for a formal review of the country's NFU policy. Let me explain why. In the strict sense of the term, India does not have a proper nuclear doctrine. I think that it is a part of our strategic culture to keep things and policies as ambiguous as possible, leaving them to many and different interpretations.
What we have actually is a "draft nuclear doctrine", released on 17 August 1999, by the then national security advisor Brajesh Mishra. Some clarifications on this draft were "shared with the public" on 4 January 2003, through a press release by the then Cabinet Committee on Security. I do not think any major power will ever deal with such a sensitive issue in such a cavalier manner.
Be that as it may, India's draft doctrine at the moment has the following key features:
• While committed to the goal of a nuclear-weapon-free world through global, verifiable and non-discriminatory nuclear disarmament, India, till the realisation of this goal, will possess nuclear weapons.
• India will build and maintain a credible minimum deterrent.
• India will not use nuclear weapons against non-nuclear weapon states.
• India will not be the first to use nuclear weapons. But if it is attacked by nuclear weapons in its territory or on Indian forces anywhere, then its nuclear retaliation to a first strike will be massive and designed to inflict unacceptable damage to the aggressor.
• In the event of a major attack against India, or Indian forces anywhere, by biological or chemical weapons, India will also retain the option of retaliating with nuclear weapons.
• India will continue strict controls on the export of nuclear and missile-related materials and technologies, participation in the Fissile Material Cutoff Treaty negotiations, and continued observance of the moratorium on nuclear tests.
• India's Nuclear Command Authority comprises a Political Council and an Executive Council. The Political Council is chaired by the Prime Minister. It is the sole body which can authorise the use of nuclear weapons. The Executive Council is chaired by the National Security Advisor. It provides inputs for decision making by the Nuclear Command Authority and executes the directives given to it by the Political Council.
It may be noted here that in the clarifications that were given in 2003, there were two important changes that were made to the draft doctrine of 1999. The draft doctrine had said: "Any nuclear attack on India and its forces shall result in punitive retaliation with nuclear weapons to inflict damage unacceptable to the aggressor." The 2003 clarifications said: "Nuclear retaliation to a first strike will be massive and designed to inflict unacceptable damage to the aggressor." The emphasis here should be given to the addition of the word "massive".
The second important change in the 2003 clarifications was that a new scenario was added under which India would retaliate with nuclear weapons, and that was the attack through biological or chemical weapons on India or on Indian forces anywhere.
What emerges from the above is that India's nuclear weapons posture, after the country went officially nuclear in 1998, did undergo changes during the Vajpayee regime itself. The point is that beliefs and principles are not immutable. Nations and their leaderships change with the efflux of time. And circumstances require their national doctrines to be revisited, reviewed and recast if deemed necessary.
Our NFU policy really needs a healthy debate. The United States or for that matter other western nuclear powers such as Britain and France do not have the NFU policy. Russia, which initially had NFU pledge, has withdrawn it long ago. China, another country that professed NFU policy, is now silent on it. Its biannual defence white paper (2013) omitted for the first time a promise never to use its own nuclear weapons first. Even otherwise, China had asserted before that its NFU would not apply against countries that are in possession of the Chinese territory. That means that China's NFU does not apply to India as it claims over our lands in Kashmir and Arunachal Pradesh.
That leaves Pakistan, our other major adversary. But Pakistan too does not believe in NFU. It has developed "Nasr" ballistic missiles with a range of 60 km that is capable of carrying nuclear warheads. These have been specifically built with the intention of targeting not only Indian cities but also Indian military formations on the battlefield.
The concept of NFU has other problems as well. For one, imagine that there is a conventional war between India and Pakistan (or for that matter China), and Indian forces target at military establishments within the enemy territory. They do not know which of these establishments are nuclear or nonnuclear and in the process of their operations, they hit at an enemy target that turns out to be a nuclear one and the consequent results are strategically horrible. Will it mean that India did not observe its NFU pledge?
For another, imagine also a situation when the Indian forces engaged in conventional wars simultaneously against China and Pakistan find it difficult to carry on. And here, as the situation challenges the very integrity of the country, should one not exercise the nuclear option? After all, we have already modified our nuclear posture in the events of chemical and biological attacks. Why should then we tie our hands with the NFU when faced with multi-fronted attacks on our territories or forces?
Thirdly, a review is also due on the concept of our "massive" nuclear retaliation when attacked by nuclear weapons, particularly when Pakistan is openly preparing to use what it says tactical nuclear weapons (TNW) through "Nasr" missiles against India's superior conventional forces. Now, suppose, one of our Army's tank columns is attacked by Pakistan's TNW. Should then India go for a massive retaliation to destroy the whole of Karachi or Lahore? Will not that be highly disproportionate and unethical? If so, should India not go for a proportionate retaliation with its own TNW?
And if we really go with our TNWs, then there will be a new problem. By their very nature, the TNWs and their eventual uses are better determined on the spot, that is, on the battlefield itself, by the military commanders concerned. How then will that go with our strict provision that it is only the Prime Minister who will decide when and where to use our nuclear weapons?
All these are very tricky but vital questions. But answers to them cannot wait anymore. The future Indian government cannot sit on them.
Find latest and upcoming tech gadgets online on Tech2 Gadgets. Get technology news, gadgets reviews & ratings. Popular gadgets including laptop, tablet and mobile specifications, features, prices, comparison.
India
There is much debate on social media and opinion within the Army is divided. Many like me have had women officers serving under us in the most challenging circumstances in Kashmir and elsewhere and vouch for their professional capability and dedication. There are challenges galore awaiting them.
India
The Ram Temple, the National Education Policy and the CAA are all individual parts of a well-planned and visionary exercise to restore a wounded civilisation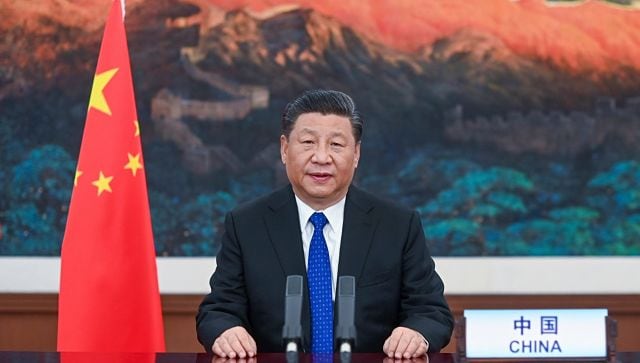 India
Over the decades, India and China have set up countless mechanisms to facilitate dialogue on a variety of topics relevant to the bilateral relationship, not least of which is the geographical delineation of the two countries