Mann Ki Baat completes 50 episodes: Narendra Modi has transformed social discourse using this interactive platform
In the very first episode, it was clear Mann Ki Baat was not really about the 'government sitting in Delhi' but about the citizens.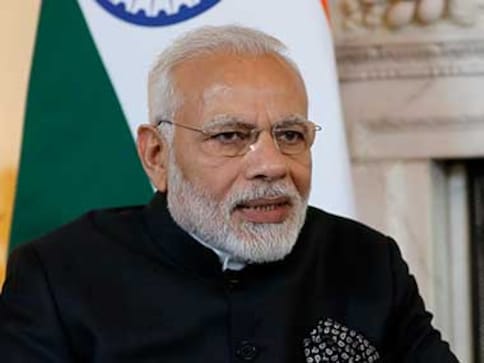 Editor's note: Arvind Gupta is an Eisenhower Innovation Fellow and member of the WEF's Digital Economy & Society Futures Council and currently CEO of MyGov. The views expressed are personal.
Back in 2009, when Narendra Modi tweeted out for the very first time, only a fraction of Indians knew what 'digital' was all about. Over the next few years, till the 2014 general elections, the then chief minister of Gujarat effectively used social media to listen, engage and respond to netizens in India and around the world. In fact, political and even industry leaders quickly took notice of his successes, and prioritised social media as a part of their communication strategy.
When Modi took over as the 14th prime minister of India, he did something very radical, from a communications point of view. He merged the two-way 'engagement' of social media with the vast 'reach' of radio. Modi's 'Mann Ki Baat' has emerged as a refreshing, bold and innovative cross-platform to engage with Indians from every walk of society.
As we all know, the prime minister is a master storyteller – and the mix of social media and radio has enabled him to tell the stories of unknown Indians who tirelessly work to make our country a better place to live in. A great storyteller is also a 'listener' – which the prime minister does through the citizen engagement platform, MyGov, connecting with millions of digitally-enabled Indians, and of course, he can also be reached through phone calls and even postcards.
In the very first episode, it was clear Mann Ki Baat was not really about the 'government sitting in Delhi' but about the citizens from every remote corner of the country. The far-reaching impact is evident from the letters, comments and suggestions received on MyGov, the Narendra Modi App and the All India Radio Post Box.
Take the example of Gayatri from a village in Dehradun district, who went all the way to the nearby Doordarshan Kendra to record her message on 'Swachhata of Rivers' for Mann Ki Baat on MyGov's toll-free number. Later, she also traveled to Delhi to be a part of the prime minister's interaction with Digital India beneficiaries. Darshan could not contain his excitement as he heard Modi sharing his story on radio on how his father's medical expenses reduced by 75 percent with generic medicines from Jan Aushadhi Kendras.  The young Ayan Kumar Banerjee, from North 24 Parganas in West Bengal, was inspired to write to the prime minister on MyGov and urge him to speak about Gurudev Rabindranath Tagore.
The sense of belonging and awareness in these youngsters is a testament to the participative nature of Mann Ki Baat. No longer do they feel distant from their country's leadership. As the 50th episode of Mann Ki Baat draws close, it is also important to recall how the prime minister struck a chord with youngsters by discussing pertinent yet uncomfortable issues such as stress during exams, parental pressure, suicides, mental health and even drug abuse.
Finally, we have a people's prime minister who does not exist in rarefied ivory towers, and likes meeting his countrymen and women on an even, equal ground. An analysis of the last 49 episodes shows how the programme has evolved into a living laboratory for mass movements, a topic close to the prime minister's heart. 'Swachh Bharat' was mentioned in close to 24 episodes in the form of success stories, citizen ideas followed by urging citizens to participate in the mission through cleaning the neighbourhood, waste segregation and Shramdaan.  Be it 'Beti Bachao, Beti Padhao', felicitating the INS Tarini crew, Haj without Mahram or triple talaq, Mann Ki Baat also became a platform to recognise and celebrate women-led development.
With farmers' welfare at the core of his governance paradigm, the prime minister has also addressed topics and issues related to farmers and agriculture in about 13 episodes. It is probably for the first time that radio has been used by a head of the government to turn sports into a mass movement. In almost 20 episodes, the prime minister has covered wide-ranging areas such as the importance of outdoor games, the Asian Games, the Summer Youth Olympics, National Sports Day, Hockey World Cup, FIFA Under-17 World Cup and many more.
The significance of International Yoga Day and its rise as India's soft power was also highlighted by the prime minister in nearly 11 episodes. Some of the other prominent subjects have been the sacrifice of our jawans, the contribution of the military and paramilitary forces and sharing interesting facets from India's history. And who can forget #SelfiewithDaughter, #DrugFreeIndia, #VoterRegistration, #FitIndia amongst many popular movements resultant from Mann Ki Baat? Many studies have attributed spike in Khadi sales to the prime minister's consistent interventions in Mann Ki Baat.
Finally, the prime minister's inclusive philosophy of 'Jan Bhagidari' — public participation — is transforming the very nature of social discourse in India and Mann Ki Baat, a catalyst for 'Jan Bhagidari', is true democracy at work.
also read
India
PM Modi inaugurated the new Parliament building with much pomp. The building is courtesy of noted architect Bimal Hasmukh Patel from Ahmedabad. The 61-year-old has come to be known as the 'PM's architect' as he is also the brains behind the Sabarmati Riverfront and the Kashi Vishwanath projects
Photos
India witnessed a historic moment as Prime Minister Narendra Modi inaugurated the new Parliament building. After installing the sengol, Modi said, 'This is not just a building. It is the reflection of the wishes and dreams of 140 crore Indians'
Explainers
The inauguration of the new Parliament building has snowballed into a political slugfest between the government and the opposition. But this is now the first row over it. From construction during the COVID-19 pandemic to the national emblem sitting atop, the Sansad has triggered many debates