Mani's lunch home: With old restaurants shutting down, Mani's reopening brings joy to foodies
Ask any South Indian living in Mumbai where he would like to meet up for coffee and some hot meals and the answer would be Matunga East
Ask any South Indian living in Mumbai where he would like to meet up for coffee and some hot meals and the answer would be Matunga East — Mumbai's very own Chennai. Here, every small restaurant is a story — of hardworking, self-taught cooks, who would start humbly and then went on to create iconic food outlets.
So when Matunga's jewel – Mani's Lunch Home (next to Sankar Mattam), shut shop in July this year, it made it to the headlines. Voted as best South Indian restaurant by many food writers/critics, it is their unique Kerala-style vegetarian food that drew people across the city for 14 years.
But owner KS Narayanaswamy was helpless as many in tenants in Matunga, where old structures are giving way to fancy high rises. He promised to return soon. Everyone (including me) sighed and tried to move on to other outlets, only to get a call from Narayanaswamy on Wednesday that Mani's is reopening on Thursday, not in Matunga, but in Chembur East.
For a non-South Indian like me, Mani's has become a habit ever since I moved into Matunga-Wadala area in April 2002, the same month it opened. Situated in the crowded lane of Matunga flower market, Mani's was a perfect, affordable place to eat (hot piping idlis, medhu vadas with unlimited sambar and chutney, an offer unique to them) along with Pongal Vadai, thick kela bajjis, Neyyappams, Yela adais and much more. Mani's Lunch Home served food at affordable rates (meals at Rs 65) and for years I saw thousands of people – young, old, officer goers and single women – depending on its food.
While hot upma and lemon/curd rice are legendary dishes here, the reason why people thronged to Mani's was its fresh food at amazingly low prices. Sunday pongal and avial breakfast was a treat. As he now moves in 1,200 sq place in Chembur, the menu remains the same. "It is a simple place and I'm following the family tradition of serving quality food at low prices. But we may increase the prices marginally in the coming days," Narayanaswamy told Firstpost.
Mani's story begins 80 years ago, when VS Mani Iyer, opened a small restaurant near Ruia college, which would open at 6.30 am. Iyer, who came to Mumbai from Kerala's Palakkad district, soon became a father figure to many in the area. Post his demise, his elder son Narayanaswamy took over the running of Mani's in 1978 and eventually opened the Sankar Mattam branch in 2002. The brand also has a sister concern in Sion, run by Mani Iyer's nephew KV Narayanan. Ruia outlet serves snacks, Sion one serves lunch, while the Sankar Mattam one ran round-the-clock – breakfast, lunch and dinner.
Mention Mani's and every die-hard Keralite would wait in queue for hours for their Onam feast. Called 'Thiruvona Sadya' (Sadya means feast), it was a concept started by late Mani Iyer 50 years ago and then priced at Rs 2 and now costing Rs 250. "I have never missed it. On an average around 1,000 people come across Mumbai to eat this feast price consisting of 22 authentic Keralite dishes," said K A Vishwanathan, a Matunga resident.
As he gets ready for a traditional pooja today and opening tomorrow, Narayanaswamy is ensuring to buzz all his old Mani loyalists. "We are a little far from Matunga now but many people have assured me that they will come," he said with a sense of pride.
At a time when all old food places in Mumbai are shutting down, the resurgence of Mani's is one happy story every die-hard foodie would love.
The author is a senior journalist and communications expert based in Mumbai. You can follow her on twitter @smitadeshmukh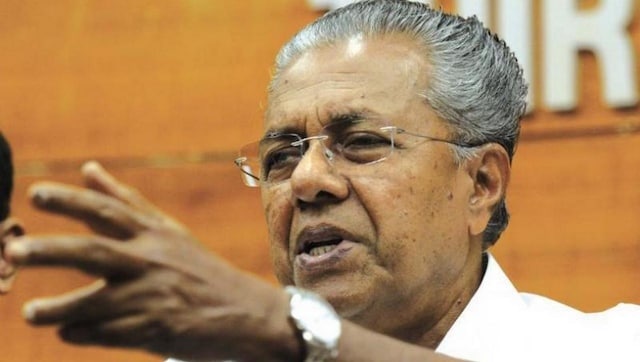 India
The move comes as the state on Tuesday reported 25,772 fresh COVID-19 cases.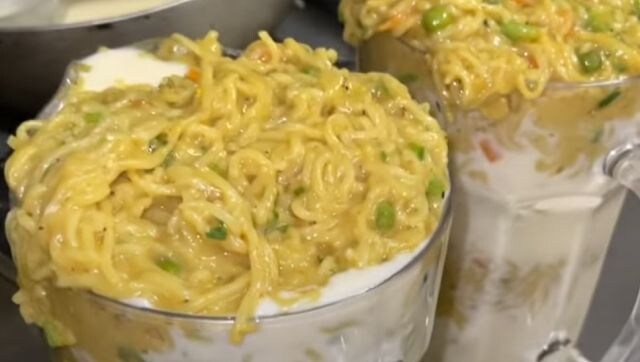 India
The image, shared on Twitter and other social media websites, features two tall glasses filled with milk, generously topped with Maggi.
World
The purpose behind choosing such a complex password was unclear, but it soon became the highlight of the eatery.