Manipur journo's arrest under NSA Act: Magisterial order makes harsh observations, says scribe's Facebook post shows seditious attitude
Wangkhem has been sentenced to 12 months of detention, the maximum period that can be awarded to anyone under section 13 of the NSA Act.
Kishorechandra Wangkhem, a 39-year-old staff reporter of a local cable network, ISTV, who was detained under the National Security Act (NSA) in the last week of November by the BJP-led coalition government in Manipur, has been sentenced to a 12-month jail term.
The district magistrate of Imphal West had ordered detention of Wangkhem on 27 November allegedly after he uploaded videos criticising the BJP-led governments in Manipur and the Centre for observing Rani Jhansi's birth anniversary.
However, the district magistrate's order putting him in jail makes some harsh observations, calling Wangkhem a 'habitual offender' who should be stopped through "an alternative preventive measure". The magistrate said that he was convinced that normal laws would not be adequate to restrain Wangkhem's behaviour.
"It is my considered opinion that Shri Kishorechandra Wangkhem, who is now on bail will resume activities which are prejudicial to the security of State and to the maintenance of public order as he is a habitual offender invoking offences that intend to cause fear or alarm..."
The magistrate said his opinion was based on Wangkhem's conduct in the "proximate past". "After considering the proximate past activities of the detenu and potential danger of his activities which are prejudicial to the security of the State and maintenance of public order and there is apprehension of his continuing to act in similar prejudicial activities, the moment he is released from detention."
Wangkhem has been sentenced to 12 months of detention, the maximum period that can be awarded to anyone under section 13 of the NSA Act. The Chief Judicial Magistrate (CJM), Imphal West, ordered his release after the first arrest on 27 November as his Facebook post did not amount to sedition. But, within a few hours, he was rearrested under the NSA.
In the video clips, Wangkhem had purportedly said he was saddened and shocked to learn that the present government in Manipur was observing the birth anniversary of Rani of Jhansi, according to media reports.  He reportedly said Rani of Jhansi's deeds had nothing to do with Manipur and the state was observing her birth anniversary because the Centre had asked it to. In this context, he allegedly called Chief Minister Biren Singh a "puppet of the Centre" and a "puppet of Hindutva".
However, the magistrate's order took strong exception to Wangkhem's comments on social media. "... you posted some pictures with captions on your Facebook wall on 07.08.2018 that intends to cause fear or alarm to the public."
The magistrate's order also took exception to the 19 November videos. "On 19.11.2017 you posted four video clips wherein you used unconstitutional and invective words such as F**k you, s****u many times by showing your middle finger."
The magistrate's order stated that by calling the celebration of Jhansi queen's actions an insult to the freedom struggles of Manipur, Wangkhem displayed his "seditious attitude" and "spoke and acted in support of the militants/activists".
The chief minister had said that the Rani of Jhansi had played a role in the unification of India and 19 November celebrated as her birth anniversary. Laxmibai, the Rani of Jhansi, was one of the leading figures in the 1857 mutiny. Wangkhem's wife Ranjita Elangbam told PTI on Wednesday that she has appealed to the Ministry of Home Affairs to "cancel" the charges against him under the NSA but has not received any reply till now.
With inputs from PTI
India
The Gautam Buddh Nagar administration held a meeting with Sharda University management Friday and suspected role of "outsiders" for triggering violence on the campus, a day after scuffle between Indian and Afghan students at the institute in Greater Noida.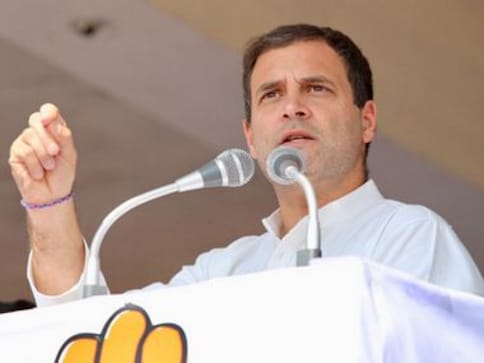 India
Delhi Journalist Association (DJA), an affiliate of National Union of Journalists described Rahul Gandhi's comments as "unwarranted and unbecoming of a senior leader of a national political party."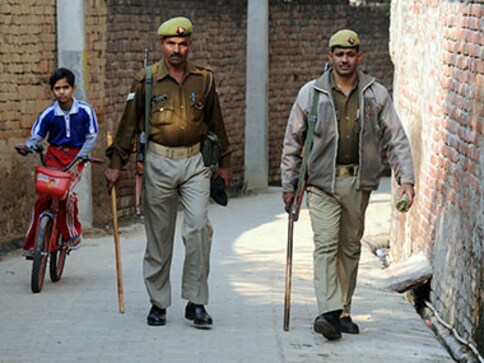 India
Aligarh Police has decided to proceed to probe the murder of a two-year-old girl under sections of the National Security Act (NSA).