Manipur Deputy CM Gaikhangam escapes militant attack
Imphal: Manipur Deputy Chief Minister Gaikhangam on Tuesday escaped an assassination attempt in Tamenglong district when militants attacked his cavalcade. Police suspect a tribal militant outfit to be behind the attack.
Imphal: Manipur Deputy Chief Minister Gaikhangam on Tuesday escaped an attack on his life by a tribal militant outfit in Tamenglong district.
The ambush was reported at 10.30 am at Namkalong in Tamenglong district when Gaikhangam was going to address an election meeting. The police commandos were going as advance party to clear the mountain road of militants.
Police said a militant group opened fire at the Minister's cavalcade at two places. In the firing one police commando identified as Y Dinesh of Thangmeiband in Imphal, the state capital, was hit in the right thigh.
Police said after the attacks the cavalcade of Gaikhangam, also the state Home Minister, was stranded for several minutes. However, the Minister and his entourage proceeded towards the meeting venue once reinforcements arrived.
With elaborate security arrangements, Gaikhangam addressed an election meeting at Khoupum within his constituency. Police said that some cadres of a militant group had warned the villagers on Monday night against attending the election meeting.
Some years back Gaikhangam was one of the elected tribal representatives who were allegedly arms-twisted to sign a memorandum demanding Naga unification. Gaikhangam later said that he had to sign it "under duress".
He has been a vociferous opponent of the Nationalist Socialist Council of Nagaland(NSCN-IM) all these years. Some months back Gaikhangam was one of the Ministers attacked by armed militants in Ukhrul district. The Ministerial team led by Chief Minister Okram Ibobi Singh had gone there to inaugurate a power sub station.
In a separate incident, Karam Shyam, an MLA in Manipur, told reporters on Tuesday that his security guards had opened fire in the air to scare away the supporters of Okram Joy, a BJP candidate in the upcoming elections.
He said that Joy has been threatening the people to vote for him in the Langthabal constituency. He also disclosed that he had sent a detailed report on the incident to the Election Commission of India.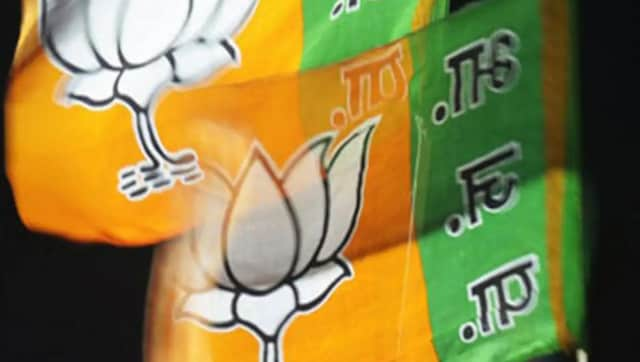 Politics
Union ministers Hardeep Singh Puri and Meenakshi Lekhi have been named co-incharges for the Punjab polls along with MP Vinod Chavda
Sports
Nilakanta was a vital cog in India's midfield in Tokyo, where the country ended a 41-year-old Olympic medal drought in hockey with a bronze.
India
The percentage of infected children aged below 10 years in the total active COVID-19 cases has risen since March this year, official sources said.