Mangaluru sees uptick in vigilante violence as politically-backed Hindutva fringe groups multiply
Karnataka's coastal belt, especially Mangaluru, has of late become infamous for communal vigilantism by Hindutva fringe groups.
Editor's note: This is the second of a four-part series on the changes in Mangaluru and coastal Karnataka's socio-political mileu over the years. The series traces the region's transformation from a tranquil coastal town to a hotbed of communal tension.
Mangaluru: Karnataka's coastal belt has always been famous for its lip-smacking cuisine but, of late, it has become infamous for communal vigilantism. For a layperson, the region is synonymous with 'moral policing'.
An audacious attack at a homestay on the outskirts of Mangaluru in July 2012, targeting about a dozen youngsters who were celebrating their friend's birthday, made headlines all over the country. Activists of right-wing group Hindu Jagarana Vedike (HJV) were caught on camera hitting young men and women alike and blackening their faces, with the women later alleging they were molested. The perpetrators justified their actions, saying they felt compelled to step up to the alleged obscene activities.
This was reminiscent of the January 2009 incident, wherein radical Hindutva groups Bajrang Dal and Sri Ram Sene barged into a pub in the Mangaluru and bashed up women, for flouting "traditional Indian norms of decency" and daring to "get close to Muslim men."
Then there are cases of cow vigilantism (2006, 2007), attacks on churches (2008) and on inter-faith couples, colleagues and friends.
While these happen to be the most high-profile cases of communal vigilantism in the region, these are far from an aberration. Police stations in the coastal district of Dakshina Kannada recorded 348 such incidents from 2008 to 2014, according to a report by an NGO Transparency International and a human rights organisation People's Union for Civil Liberties.
On an average, one incident of 'moral policing' was reported every week in the seven-year period.
The politics of it
The multiplicity of fringe groups – Bajrang Dal, Sri Rama Sene, Hindu Yuva Sene, Hindu Janajagruti Samiti, Hindu Jagruta Balaga and many more – has led to funding problems for them. These groups depend heavily on political funding and organise festivals and poojas during religious Hindu events. Only a handful of them, such as Bajrang Dal and Sri Rama Sene, have political backing. The others depend on public contributions. In some cases, smaller groups have been accused of extorting money from businessmen.
The civil society has been questioning the link between politics and these communal vigilantes. Karnataka's minister for environment, ecology and forests B Ramanatha Rai was videotaped by his own party men, showing him admonishing Dakshina Kannada superintendent of police Bhushan Gulabrao Borase in front of some Muslim leaders of the party for trying to control a Muslim mob in a communal riot at Kalladka in June 2017. Borase was transferred soon after. The video went viral but despite this incident, Chief Minister Siddaramaiah wanted to give Rai the charge of the home ministry, which governs the police department.
As the right-wing radical groups subscribe to the same Hindutva ideology as the BJP, the common man sees both the parties as a part of the problem. BJP president Amit Shah, during his visit to Mangaluru and Udupi this August, asked the party's state leadership to put fringe groups associated with the organisation on a leash. While he did not make a comment about it in any public meeting, he told the state leaders in a closed-door meeting that these groups should not be allowed to take the law into their own hands.
Social activist Muneer Katipalla said that these so-called vigilantes have a hidden agenda, which they mask with social causes. Merlyn Matis, a Mangaluru-based social thinker and an intellectual, said political groups depend on vigilantism one way or another. She alleged that parties use these groups for election-related work, and thus they spare no efforts to rescue them from the clutches of law when they court trouble.
Requesting anonymity, a police officer said radical Muslim groups are also active in the coastal region, although they are not as organised. The police officer said these groups seek to recruit youth to terrorist groups such as the Islamic State. In Puttur town in Dakshina Kannada, two police cases were registered wherein Muslim men would stalk and harass schoolgoing girls, offer them chocolates and cash and nudge them to talk on the phone with them. The police officer said that these too were vigilante activities.
Love Jihad
Hindutva groups call this Love Jihad. They believe young men from the Muslim community bait Hindu women by pretending to love them and get them to convert to their religion. Satyajit Surathkal, the leader of HJV and president of BJP Yuva Morcha of Mangaluru North assembly constituency, told Firstpost that as Hindutva activists, they oppose Love Jihad and are committed to protecting Hindu women from being lured into other communities.
Groups such as HJV, Sri Rama Sene and Hindu Yuva Sene work together in identifying the so-called Love Jihad activities. Their network of informers is spread everywhere, from the crew on private buses to auto-rickshaw drivers, employees of malls and restaurants and even street food vendors. He said they have been collecting data on inter-faith marriages in the coast from the marriage registrars' offices. He said a look at the records reveals that many Hindu women have been marrying men of other religion.
Deteriorating social fabric
What they call their social responsibility has, to an extent, vitiated the milieu of the region. Kavita (name changed), a student of St Agnes College, Mangaluru, said that she and her friends are the socialising kinds but they are always wary of going out since they hear so much about vigilante attacks.
One of the victims of the 2012 homestay attack told Firstpost that her family moved to Bangalore after the horrific incident to escape the social stigma. She said it's after coming to Bangalore that she realised what freedom of movement is. She said she's free now and leading a normal life, adding that things hadn't changed in Mangaluru.
The police say they have been making efforts to check hooliganism by communal outfits. Mangaluru city police commissioner TR Suresh said they have asked every police station in their jurisdiction to monitor people involved in such activities. He said the district police must have followed suit, adding that police officers have been advising community leaders to arrest troublesome people regardless of their socio-political or religious affiliations.
Part 1: Mangaluru's present identity as hotbed of communal tension sharply contrasts with its peaceful past
The author is a Mangaluru-based freelance writer and a member of 101Reporters.com, a pan-India network of grassroots reporters.
India
All shops and commercial establishments, hotels, pubs and bars will remain closed during this period, while essential goods and services like food, medicine, milk, fruits and vegetables, etc will be available from 6 am to 10 am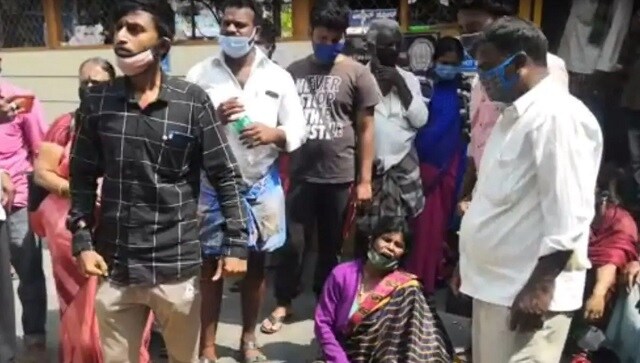 India
The development comes on the heels of deaths of 24 COVID-19 patients in Chamarajanagar district allegedly due to oxygen shortage
India
Karnataka chief minister BS Yediyurappa said that essential services will be allowed between 6 am to 10 am, and public transport will remain shut