Mangala Express derails at Kalyan, Central Railway services affected in Mumbai
The railway sources have confirmed that all the passengers onboard the train were safe and there were no reports of any casualties.
Two wheels of the Hazrat Nizamuddin-Earnakulam Mangala Lakshadweep Express derailed on Friday afternoon at Kalyan junction on Central Railway (CR) line, reports said.
According to Hindustan Times, the accident took place at 2.20 pm, when the Earnakulam-bound train was about to change tracks on platform number six at the junction. The report further stated that services resumed by 4 pm.
The railway sources have confirmed that all the passengers on-board were safe and there were no reports of any casualties.
The Times of India reported that the services between Kalyan and Kasara were completely closed due to restoration work and services between Kalyan and CST were delayed by 10 to 15 minutes.
Central railway officials from Kalyan told the newspaper that many local trains and some long distance trains were stranded between Kalyan and Kasara route.
According to PTI, a statement was issued by the public relations department of Central Railway. The report further added that the Central Railway general manager Anil Kumar Gupta, along with senior railway officials visited the site to supervise the rerailing of the engine.
The Kalyan-Dombivali Municipal Corporation (KDMC) ran four buses from to help the stranded passengers.
Traffic remained affected along the suburban line till late in the evening with several local commuters complaining of low frequency of trains.
The Central Railway tweeted that Mahanagari, Gorakhpur and Bhubaneshwar Express have been rescheduled following the derailment.
Mahanagari, Gorakhpur and Bhubaneswar Express passengers please note. pic.twitter.com/lSXE5LRxQ3

— Central Railway (@Central_Railway) June 30, 2017
Few passengers and daily commuters who were affected by the derailment complained to railway minister Suresh Prabhu on Twitter as well while some questioned the priorities of the Central government.
@sureshpprabhu stuck in local train between dombivali and Kalyan due to train derailment at kalyan. No announcement in train, pathetic.

— KETAN THAKUR (@1983KETAN) June 30, 2017
@Central_Railway trains late by 30mins due to derailment at Kalyan. Authorities focused on station name change. Where are the priorities?

— NachikeT KelkaR (@the_nachiket) June 30, 2017
Though, a frequent problem, the Central Railways have fallen under criticism for derailments and irregular timetable a lot lately.
Earlier, a similar incident had taken place on 7 March, 2017 when three wagons of a goods train derailed at Safale in Palghar affecting long distance trains arriving in Mumbai. On 29 December, 2016 yet another derailment happened when five coaches of an Ambernath-bound local from Kurla derailed near Kalyan.
According to India Spend report,  40 percent of Indian Railways' tracks are used beyond capacity and overworked tracks make train travel in India unsafe. The report also stated that the congestion on India's tracks grows every year with the announcement of new trains and no parallel promise of track expansion.
Train derailment and accidents have increased over the years; Firstpost has earlier put together a list of all the major train accidents that have taken place in India since January 2016. With inputs from PTI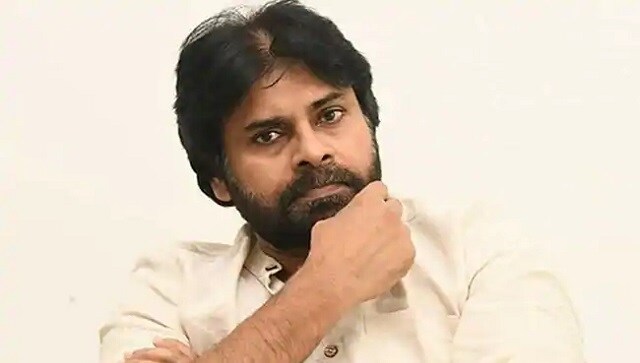 Entertainment
Jana Sena Party president Pawan Kalyan went into quarantine on the advice of doctors after many of his party leaders, personal staff and organisers were infected by coronavirus last week, a statement read.
Entertainment
Vakeel Saab wants to fight the right fight, even when it turns its gaze away from the three women at the centre of all the drama to glorify its lead actor.
Entertainment
Pawan Kalyan's initial coronavirus test turned out negative but he continued to suffer from slight fever and body pain, after which a second test was done