Mandsaur incident: Terror of 'gau raksha' commandos is not new in Madhya Pradesh
Self-proclaimed cow vigilante groups like Gau Raksha Commando Force have been actively perpetrating crimes in the name of cow protection in Madhya Pradesh for several years.
When two Muslim women were publicly beaten at Mandsaur railway station in Madhya Pradesh on Tuesday morning, it didn't shock many within the state. It was not until BSP chief Mayawati raised the issue in the Rajya Sabha on Wednesday that local media showed an interest in the story.
The reason is that self-proclaimed cow vigilante groups have been actively perpetrating crimes in the name of cow protection in the state for several years, hence such attacks are no longer unusual, particularly, in western MP. Thrashing, humiliating and torturing people for carrying, consuming or transporting meat has been going in the state for long.
One of the most notorious groups is led by Surendra Singh Rajpurohit alias Tiger, whose Gau Raksha Commando Force, is known for such attacks. Rajpurohit, who made Harda district his base nearly five years ago, started with targeting cattle transporters. Wearing military fatigues, carrying arms and close to policemen, he became a law unto himself in the region. He thrashed people publicly, made them lie prostrate and would get take a picture of himself with his foot on the heads of the people who would carry meat. The photographs of his 'exploits' were posted on Facebook.
Rajpurohit's activities had grown to such an extent that he was feared in Khandwa-Harda region. It took a communal riot in Chhipawad in Khirkia (Harda) in 2013 for reluctant authorities to book him.
Activist Anurag Modi had approached High Court, with evidence including photographs showing Rajpurohit's presence when houses were set afire and him allegedly instigating the rioters. Still, it took long before Rajpurohit could be arrested.
However, again, he was out on bail. For some time, he was lying low but within a year, Rajpurohit was active with 'gau raksha' activities again. In January this year, an elderly Muslim couple was beaten in train for carrying meat (it was not beef). When the gau rakshaks involved in the attack were booked, Rajpurohit allegedly threatened the Superintendent of Police.
An audio recording of the conversation went viral but there was no action. In fact, these groups have grown in strength due to the inaction of authorities. They seem to have become as much part of the society as other right-wing groups which in the past used to target couples and showrooms on Valentine's Day, and were seen in urban areas as just a bit of nuisance, and were dealt with kid gloves by law-enforcers.
Rajpurohit is not alone. In other parts of the state too, cow vigilantes have no fear of the law.  For instance, in Rahatgarh town in Sagar sometime ago another cow vigilante had posted a photograph of him beating a man, holding the latter by his hair and putting his foot on the person's shoulder.
After an uproar, the 'cow vigilante' had deleted the photographs from his Facebook page. The police insist that they will take action if there is a complaint.
"Extortion with transporters carrying cattle or people carrying meat has increased in the last five years. It is of no use to complain against them, as there is hardly any action," says a meat transporter based in Bhopal.
"As the administration doesn't pay attention to their activities, they acquire clout and enter other businesses and become local dons who settle disputes also," he adds.
Such is the terror of these groups that victims are more than happy if they are not booked, as the cow vigilantes generally share a good rapport with police and have political backing too.
India
While a night curfew from 10 pm to 5 am has been imposed in Delhi, the district of Raipur will remain under lockdown till 19 April
India
Maharashtra alone accounts for 48.57 percent of the total active caseload of the country, the ministry said.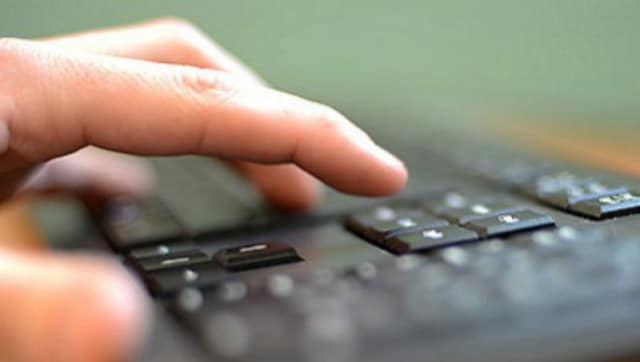 India
The decision has been taken as the state government recently took the decision to postpone the board exams till June