Mandsaur firing to be key issue in Madhya Pradesh polls as Congress seeks to capitalise on farmer unrest
Various farmer groups in Madhya Pradesh will be protesting for fair prices and seeking justice for six persons who were killed in police firing in Mandsaur.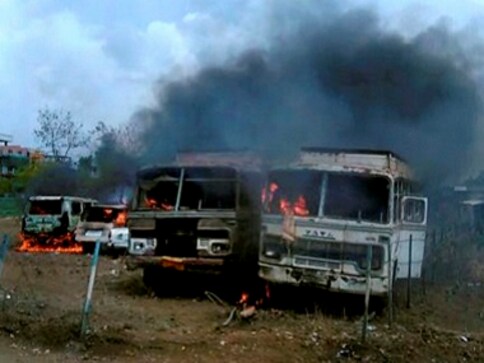 Madhya Pradesh Chief Minister Shivraj Singh Chauhan has claimed recently that Rs 20,000 crore has been spent in the past one year for the benefit of farmers. He made the statement after landing in Mandsaur, where Congress president Rahul Gandhi is set to launch his party's election campaign for 230 seats in the Madhya Pradesh Assembly.
Various farmer groups in and around the district will be protesting for fair crop prices and seeking justice for six persons who were killed in police firing on 6 June last year. Congress president Rahul Gandhi is also set to launch his political campaigning on the same day, marking one year of the 2017 Mandsaur protests that were quelled after the central government deployed over 1,100 personnel from the anti-riot force and 600 Rapid Action Force (RAF) personnel.
"The upcoming anniversary of the Mandsaur agitation is going to work as a political catalyst (for the upcoming state polls). The Congress and other Opposition leaders will make it their primary political agenda," said a political activist associated with the National Alliance of People's Movements (NAPM). The activist further added, "It is also evident that the inquiry conducted by the government has not led to any significant results."
This year, ahead of the state polls, over 10,000 farmers are expected to gather in Mandsaur for a 10-day long demonstration beginning on 1 June, demanding better prices for their crops and protesting against last year's police firing. Security has been beefed up as various political organisations have planned agitations to mark the occasion. The All India Kisan Sangharsh Co-ordination Committee (AIKSCC) plans to commemorate 6 June as 'Mandsaur Shaheed Kisan Smriti Diwas' with a three-day programme.
Last year, on 6 June, the police in Mandsaur had fired at protesters who were demanding better prices for their crops. Six persons were killed in the firing. The incident sparked violent protests that spread across neighbouring districts. On 7 June, protesting farmers blocked a highway at Barkheda (near Mandsaur) with the body of one of the shooting victims. Mandsaur district collector Swatantra Kumar Singh was manhandled when he tried to maintain order. Further, a local factory was torched by protesters.
Subsequent protests led the state government to launch the Bhavantar Bhugtan Yojana(BBY) in October last year. Under the scheme, registered farmers would be paid the difference between the minimum support price (MSP) and a modal price, calculated by taking into consideration the average price of a crop in Madhya Pradesh and two neighbouring states.
Addressing a gathering in Mandsaur, Chouhan blamed the Congress for depriving farmers of their legitimate rights for over five decades. "When I was an MP (Member of Parliament) from Vidisha, I used to go to meet (then) chief minister Digvijaya Singh, seeking help for farmers whose crops had failed. But Singh used to laugh at my proposals," he said.
But while Chief Minister Shivraj Singh Chouhan had called BBY a scheme to provide fair compensation to farmers for their produce, AIKSCC member and former MLA from Multai in Betul district, Dr Sunilam said, "I have spoken to several farmers in Madhya Pradesh. Not a single one is benefiting from the scheme. Garlic, which is the main crop of Malwa, is supposed to be sold at around Rs 8,000 per quintal, but it is being sold at only around Rs 200-800 per quintal. Farmers in Mandsaur and other places in the Malwa region are struggling with the poor market rates."
Political experts like senior journalist JP Telkar feel the Mandsaur agitation had led to Chouhan losing some ground in Madhya Pradesh. "Following the death of six farmers, there is an anti-BJP feeling among farmers in the state. Rahul Gandhi's historic visit to Mandsaur in 2017, when he was not given permission by the state government to meet farmers, created a positive image for the Congress," said Telkar.
Speaking on similar lines, Raju Shetti (MP from Hatkanangle, Maharashtra), said, "Farmer organisations from across the country protested against the incident and the general mood was not in the BJP's favour." Talking about the BBY, he said that it has been poorly implemented and only middlemen are benefitting from the scheme. Shetti had visited Mandsaur after the protests.
Security beefed up
The district is on a high alert and officials are working hard to prevent any untoward incidents during the ten-day protest which has been planned. Makrand Deouskar, Inspector General (Intelligence), Bhopal has said in a recent press conference that the protests could turn violent. "It is going to be a massive responsibility for the police," he said.
Before arriving in Mandsaur, Chouhan had directed that the district administration should handle the upcoming agitation patiently. Various state government authorities are monitoring over 400 villages in the Malwa region.
"We have made a list of certain villages where we are keeping a close watch. We have also deployed police personnel which will be sufficient to handle any kind of situation," said Mandsaur district Superintendent of Police Manoj Kumar Singh.
"As far as Rahul Gandhi's rally is concerned, we have spoken to Meenakshi Natarajan and other Congress leaders to ensure peace and security in the respective areas," he added.
Peace bonds signed
Talking about Rahul Gandhi's rally, Dr Sunilam said, "The Congress has not played its cards well. They have not approached any farmers' organisation for the rally. It shows that the Congress will not walk together with farmers and there is little scope of any alliance (with farmer organisations)," he added.
Meanwhile, ahead of the farmers' stir, villagers said they have been asked to sign peace bonds promising to abstain from disrupting peace during the ten days of the protest called by the Rashtriya Kisan Mahasangh and other farmer organisations.
"Yes, we have sent some peace bonds. It is a regular process. I don't know why the media is highlighting this issue. In the past too, we have issued such peace bonds," said SP Singh.
Calling the peace bond a mockery, Dilip Pattidar, a farmer from Buda village in Mandsaur, said, "I have received the peace bond. I have nothing to do with these rallies and protests. The police is framing me."
Calling the BBY a failure, Pattidar said, "It's been over a year since we were assured by Shivraj Singh Chouhan that we would be given a proper market price for our crops. However, the situation has not changed. Nobody is serious about the troubles of farmers."
The author is a member of The NewsCart, a Bengaluru-based media startup.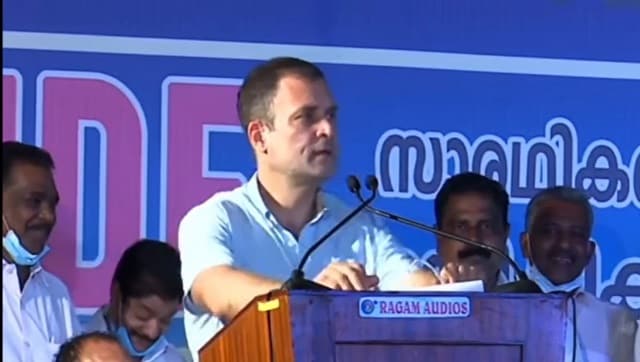 India
The meeting is likely to discuss preparations for the Assembly polls in Karnataka likely before May next year, and also the organisational matters. Gandhi will also attend former Chief Minister Siddaramaiah's 75th birthday bash
India
Swami Vairagyanand Giri is no stranger to controversy. He organised a 'yagna' for the victory of Congress veteran Digvijaya Singh in the Lok Sabha polls and, after Singh lost, announced that he would take 'samadhi'
India
Bishnoi joined the BJP this week and stated that politics is all about perception, and right now, the opinion is that the Congress cannot compete with the BJP