Man sentenced to life imprisonment for raping 10-year-old girl in Muzaffarnagar; accused booked under POCSO, IPC
The court has sentenced a man to life imprisonment for raping a 10-year-old girl in Muzaffarnagar. The accused has also been booked under IPC and POCSO acts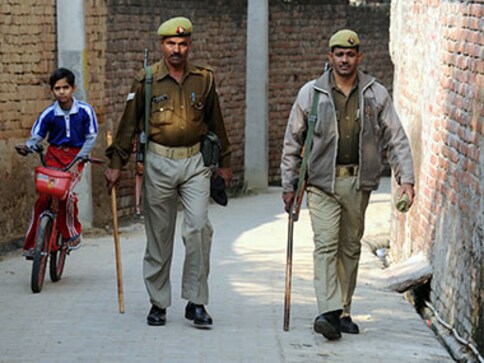 Muzaffarnagar: A court here sentenced a man to life imprisonment for raping a 10-year-old girl.
Judge Ram Sudh Singh held the man guilty under Sections 376 (rape) and 323 (punishment for voluntarily causing hurt) of the IPC and provisions of the POCSO Act, said Pushpender Malik, the government lawyer.
The judge also imposed a fine of Rs 25,000 on the man, he said.
On 8 July, 2014, the man, identified as Kiranpal, kidnapped the girl from her house in Panchendakala village and then raped her, Malik said.
The victim was later found lying in an unconscious condition near a school.
India
A trial court in Madhya Pradesh has issued a 'death warrant' against a school teacher who has been convicted of raping a four-year-old girl.
India
The victim discovered that she was pregnant two months after the incident. Mulani forced her to take pregnancy termination pills, causing a miscarriage.
India
The Telangana Police on Tuesday arrested a 45-year-old man for allegedly attempting to rape a minor at her residence in Hyderabad's Mailardevpally area.