Man pushed in front of train at Mulund station: Woman arrested, claims Deepak Patwa fell off platform in melee
A 38-year-old woman was, on Tuesday, arrested for allegedly pushing a man onto the tracks at Mulund station, resulting in the man getting run over by a train, Railway police said
Mumbai: A 38-year-old woman was, on Tuesday, arrested for allegedly pushing a man onto the tracks at Mulund station, resulting in the man getting run over by a train, Railway police said.
"Manisha Khakadiya was identified from CCTV images at the station and was placed under arrest. She has told police that the deceased, Deepak Patwa, touched her on the overbridge at the station," a Kurla railway police official said.
He added that the accused had told police that she followed the man to the platform to pull him up for his behaviour.
"She has said that an argument broke out between her and Patwa and he fell off the platform in the melee," the official said.
Patwa was run over by a train after being pushed off the platform by two persons on Saturday, officials said. The incident was captured by the CCTV cameras at Mulund station, he added.
"We have registered a case against the accused under section 302 (murder) of the IPC. A hunt is on for the other person involved in the incident. Further investigations are underway," he said.
India
The high-speed Vande Bharat train, connecting the capitals of Gujarat and Maharashtra, can operate at 160 kmph, around 16 seconds faster than its two predecessors. It will also provide passengers with a more comfortable journey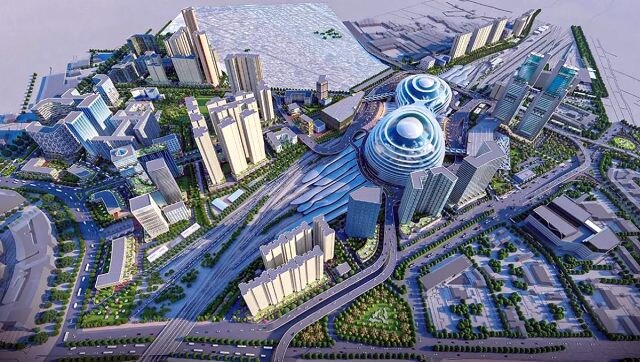 India
The Centre has approved plans to redesign three railway stations — New Delhi, Ahmedabad and Mumbai's Chhatrapati Shivaji Maharaj Terminus — at a cost of Rs 10,000 crore. The redesign of these stations will be in tune with the cityscape and will feature swanky features such as travelators and skywalk
Photos
Prime Minister Narendra Modi on Friday flagged off the new Vande Bharat Express. Aboard the train, he was seen chatting with workers, engineers, and other staff