Man hacked to death on busy Hyderabad road in suspected case of revenge killing; two arrested
Two men chased a man and hacked him to death with an axe on Attapur road under PVNR Expressway as people watched in horror.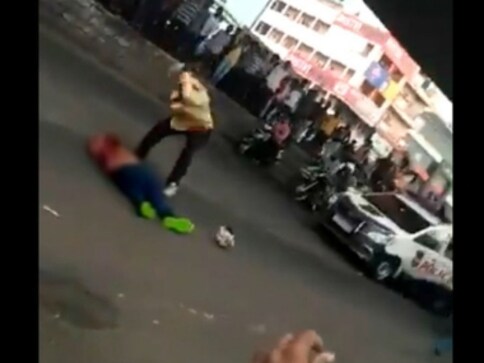 Hyderabad: A man was hacked to death in broad daylight on a busy road in Hyderabad on Wednesday even as policemen present nearby allegedly stood as mute spectators.
Two men chased a man and hacked him to death with an axe on Attapur road under PVNR Expressway as people watched in horror.
One of the attackers repeatedly dealt blows with the axe till he was certain that the victim lost his life.
Police identified the slain man as Ramesh Goud (38), the main accused in the murder of his friend Mahesh Goud in 2017.
Mahesh Goud's father Krishna Goud and uncle Laxman Goud are suspected to have avenged his murder by killing Ramesh, when he was returning home after appearing in a court in the murder case.
Witnesses said a couple of policemen present near the scene of the crime did nothing to stop the killers. Police officials, however, claimed that they had gone to get their batons.
In one video which went viral on social media, a police patrol vehicle was also seen passing by. The officials, however, clarified that the vehicle went a few yards ahead and stopped by the roadside.
Some passersby tried to stop the attackers but in vain. The assailants were not afraid even after seeing the policemen and the patrol vehicle.
The killer in the video is seen buttoning his shirt after striking a series of blows with the axe and raising his hand as if to signal "victory". The killers were later arrested by the police.
Wednesday's killing is another shocking twist in the case which appeared to be from a film. Ramesh, with the help of three men, had killed Mahesh in a brutal fashion in December, 2017 because the latter was getting close to his paramour.
According to police, Ramesh had extramarital relations with a woman but his friend Mahesh had also started developing friendship with her. As Mahesh did not mend his ways despite warnings, Ramesh hatched a plot to eliminate him.
Ramesh along with three others took Mahesh on a trip to a temple near the city. When Mahesh was fully drunk, Ramesh slit his throat with a knife in the moving car. They later burnt the body near the temple.
The crime came to light when the workers at a car service centre found blood stains in the car and alerted the police.
India
ABVP activists were baton-charged when they barged into the residence of Karnataka Home Minister on Saturday seeking 'justice' for BJP leader Praveen Nettar, who was murdered in Dakshina Kannada district.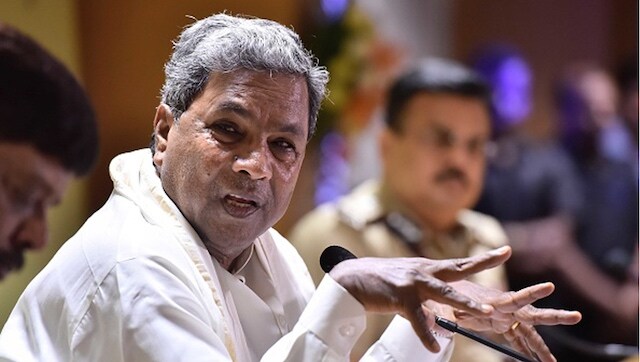 India
Siddarmaiah demanded Bommai's resignation over the deteriorating law and order situation in the southern state. His remarks came in wake of two brutal killings in Mangaluru
India
The accused, Firoz Khan, was identified after an intensive scanning of 200 labourers and vagabonds