Mamata Banerjee equates Afrazul's killing in Rajasthan with Aadhaar linking, says both are 'human rights violations'
Mamata Banerjee said that both the grisly killing of Mohammad Afrazul in Rajasthan and the 'forcible' linking of Aadhaar with bank accounts and mobile numbers are 'gross violations of human rights'
Kolkata: West Bengal chief minister Mamata Banerjee said on Friday that both the grisly killing of Mohammad Afrazul in Rajasthan and the "forcible" linking of Aadhaar with bank accounts and mobile numbers are "gross violations of human rights" which should be taken up by all human rights organisations.
Criticising those behind the killing of Afrazul, a labourer from Bengal, in Rajasthan and the Modi government which is "forcibly trying to link" Aadhaar numbers of people with their bank accounts and other details, Banerjee called upon all rights organisations to fight against them and aware people of their rights and safety.
"What happened in Rajasthan was most inhuman. Its our duty to protect human rights and ensure people's safety. Breach in human rights means making a mockery of civilisation," Banerjee said at a function on human rights at the Calcutta High Court premises.
Banerjee said she was shocked to see the footage of the burning of the man which "tantamount to murder of human rights".
"Burning a person alive is no less than killing of human rights. We can have differences but should we commit such a heinous act? The sight disturbed me mentally," the chief minister said and demanded exemplary punishment for the culprit.
The attacker, identified as Shambhu Lal Regar, has been arrested.
The Centre should take the responsibility and stand by people affected by infringement of their rights. "Everyone in the country has the right to express his or her own thoughts, choose their own food and follow their own religious faiths and no one has the right to interfere."
The chief minister expressed her opposition to linking of personal details with Aadhaar.
"I will stop criticising (the Centre on linking of Aadhaar) only when I see my fundamental rights and my rights to privacy are secure. People have to be alert against any violation of rights and privacy," she added.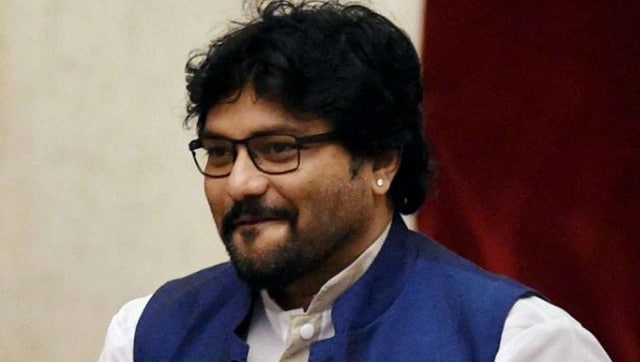 Politics
The Asansol MP said he will continue to discharge his constitutional responsibilities as a parliamentarian but will withdraw from politics and leave his official residence in the National Capital
Politics
Banerjee's visit during the ongoing Parliament's Monsoon Session assumes increased significance with the Opposition cornering the Centre on price rise, increasing cost of fuel and COVID-19 pandemic
Sports
The initial document was signed by both parties in the presence of Banerjee in September 2020, that paved the way for a dramatic entry of East Bengal into ISL.