Never mind #PoMoneModi; we desperately need to talk about malnutrition
Malnutrition is usually not a subject that grabs the attention of politicians.
On those rare occasions when the subject does nudge its way into mainstream national discourse, it is often meant to be used only as an expedient electoral weapon. Recently, we found fresh evidence of this when Prime Minister Narendra Modi touched off a row by making factually flawed comparisons in the infant mortality rates of Kerala and Somalia. Targeting the ruling Congress-led United Democratic Front (UDF) at an election rally in Thiruvananthapuram last Sunday, Modi claimed Kerala's infant mortality rate (IMR) among Scheduled Tribes was worse than that of Somalia.
Since the rally, social media has been awash with statistics showing how Modi, in his zeal to paint the Congress into a corner, had got his statistics wrong.
According to a report in the Business Standard for example, the 2015-16 Economic Survey pegged Kerala's IMR at 12 deaths per 1,000 — the lowest in India. It's not just that: Kerala's IMR of 60 deaths per 1,000 among Scheduled Tribes was way lower than Somalia's IMR of 85 deaths among 1,000.
Beyond the immediate political brouhaha, the ongoing row is symptomatic of larger political and governmental distortions as well. The inaccurate data cited by the prime minister reveals the political class's faltering interest in a critical subject like malnourishment, even when it affects society's most vulnerable sections. And it's not just any one political party that is in the dock — the entire political class is bound by this shared apathy towards issues of public health and education.
Even a state like West Bengal, ruled by a Marxist government for over three decades, had done little to improve the lot of the poorest of the poor.
The 2015-16 National Family Health Survey (NFHS) data revealed over 50 percent children, below five years of age, to be anaemic in West Bengal. A PTI report in January quoted Atindra Nath Das, regional director (East) of Child Rights and You, as saying: "In West Bengal, though the number of children under five years of age suffering from anaemia decreased by seven percent points over the last decade (from 61 percent in 2005-06 to 54.2 percent in 2015-16), one in every two children is still anaemic."
By making malnourishment a talking point in his electoral speech, Modi seems to have unwittingly revived an earlier controversy over the model of economic development over which he presided during his 15-year tenure as Gujarat's chief minister. One of the main criticisms levelled against the Modi model of governance was his indifference towards the social sector. It's interesting in this context, to recall that in an interview to The Wall Street Journal in 2012, Modi had attributed Gujarat's poor malnutrition figures to its largely vegetarian population and a middle class "more beauty-conscious than health-conscious."
"If a mother tells her daughter to have milk, they will have a fight. She will tell her mother, 'I won't drink milk, I'll get fat.' They have money but she's beauty-conscious, not health-conscious," Modi explained. The Gujarat economic model was criticised for its skewed priorities that contributed to high malnutrition and flawed public health delivery systems.
With Modi now heading the Central government, coupled with the slashing of funds for social welfare schemes, there is talk of replicating the Gujarat model at the Centre. Last year, the Central government found itself in the eye of a storm when — despite repeated prodding by civil society and media — it refused to make public the data gathered by a massive study conducted by the United Nations children's agency, Unicef, between 2013-14. The study known as the Rapid Survey on Children (RSOC) revealed Gujarat's failed public health system, particularly its failure to reach the tribal population.
In an article for The Wire, Adam Roberts, The Economist's Delhi bureau chief, wrote: "Gujarat did poorly on immunising children despite being a relatively wealthy state, which hardly looks good for its former chief minister, Narendra Modi, given his talk of Gujarat as a model for India." Data showed that while around 56 percent of Gujaratis have access to immunisation, the figure in neighbouring Maharashtra stood at a much higher 80 percent. "A telling difference is how vulnerable groups are targeted for help. In Maharashtra, over 66 percent of the adivasi population gets full immunisation. In Gujarat, only 44 percent of the tribal population is covered," wrote Roberts.
Even as the national immunisation coverage moved from 61 percent in 2009 to 65.2 percent, the numbers in Gujarat slipped from 56.6 percent to 56.2 percent. Gujarat was also found to be lagging against the national average of 42 percent for "stunting" (lower height for age), 18.5 percent for severe stunting, and 18.7 percent for "wasting."
It can be argued that a government that is keen on tackling these daunting challenges and marking its difference from the previous Congress-led government would be in a hurry to put such valuable data in the public domain. Based on 2.1 lakh interviews across 29 states and Union Territories, and measuring and weighing over 90,000 children and 28,000 teenage girls, this veritable treasure trove of information would have been a valuable input in framing future policies and plugging loopholes in the existing ones. But the Central government appears to lack any such motivation.
At a broader level, the gaps perhaps could be explained by the Modi government's vision of economic development modelled on Gujarat. Notwithstanding the evidence that the Gujarat model, despite bringing prosperity to the state, did not sufficiently improve the quality of lives of those at the margins, the "trickle down" economy theory — backed by economists like Jagdish Bhagwati and Arvind Panagariya and contested by the likes of Joseph Stiglitz and Thomas Piketty — has held fast within the ruling BJP.
Hence, the social sector, particularly public health, continues to be denied the priority it deserved in the governance agenda.
In a report on malnutrition on LiveMint, Pramit Bhattacharya wrote: "While there is a clear link between wealth and nutrition at the household level, the link is much weaker when one looks at countries or states. India, for instance, has higher malnutrition rates than many poorer countries, such as those in Africa. Within India, some of India's richest states, such as Maharashtra and Gujarat, have higher proportions of underweight children than some of India's poorer states such as Assam and Uttarakhand."
Unless malnutrition becomes a matter of serious concern for the issue itself and the political class engages with it, it will continue to be treated as fair game in political campaigns. Statistics be damned.
India
The petition filed by CPM MP from Kerala John Brittas said that the the government has neither accepted nor denied whether the spyware was bought and used by its agencies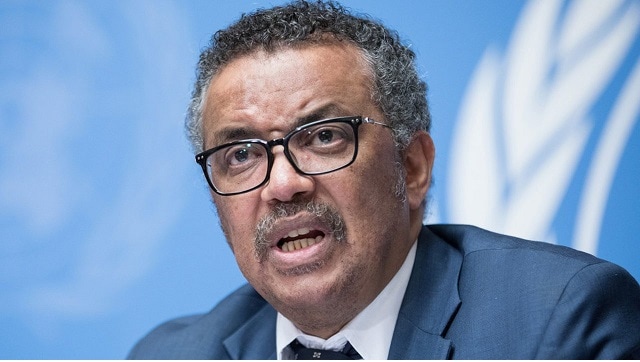 World
The World Health Organisation has warned against mixing shots without studies to support the decision, and it is urging restraint on booster shots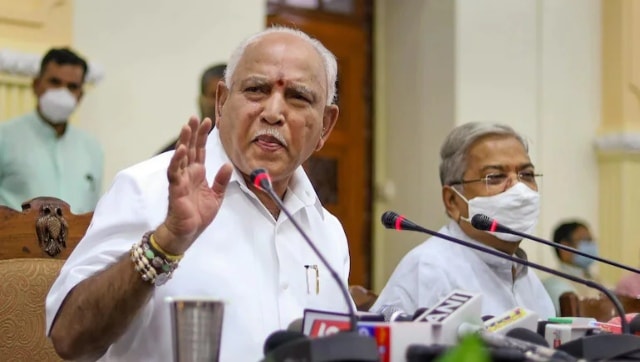 Politics
The BJP high command, with one eye on the upcoming 2023 Assembly polls in the state, has shortlisted a few notable names as possible replacements as chief minister