Malegaon blasts accused Purohit to receive access to defence ministry documents
New Delhi: Defence Minister Manohar Parrikar on Thursday said the ministry will provide documents to Lt. Col. Prasad Shrikant Purohit, that he needs to defend himself in the 2008 Malegaon blasts case.
Asked about the case on the sidelines of a Naval Commanders' Conference, the minister said: "The matter is in the court. So, I cannot decide on the merit of the case. But I have told the Army... whatever documents he (Purohit) wants will be given, except ones which affect the national security or involve another officer's name."
"I have told them to give documents he needs for defending himself," Parrikar added.
Lt.Col. Purohit was accused in the Malegaon blast case of 2008.
He was found to be involved with right-wing group Abhinav Bharat, and was arrested in 2008.
Purohit has, however, maintained he had "infiltrated" the Abhinav Bharat to collect intelligence.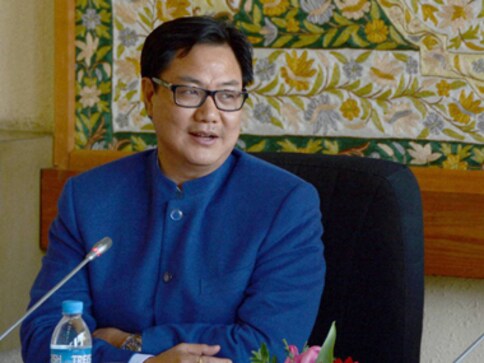 Politics
AAP accused Union Minister Kiren Rijiju of "misleading" the nation on RSS functionaries' alleged role in the Malegaon blast case.
India
Purohit, who was granted bail by SC last week in the 2008 Malegaon bomb blast case, appeared before a special court hearing arguments on framing of charges
India
The Bombay High Court on Thursday issued notices to eight persons who were discharged earlier this year from the 2006 Malegaon bomb blasts case, seeking response to a petition filed by the Maharashtra government against their discharge