'Make India Muslim-free': The curious case of Sadhvi Prachi and her strange statements
Over the years, we've had leaders mouthing off ridiculous statements on a number of issues. VHP leader Sadhvi Prachi, who called for a Muslim-free India is no different
Over the years, we've had leaders mouthing off ridiculous statements on a number of issues. Case in point, is this.
Sadhvi Prachi, a VHP leader, is no different. On Tuesday, Prachi who is known not to shy away from controversies, said that she is working on getting rid of Muslims from the country. "Now that we have achieved the mission of making a Congress-free India, it is time to make India, Muslim-free. We are working on that," she said in Roorkee, where at least 32 people were injured last week in a clash between two communities, over the forcible evacuation of a scrap dealer's shop.
She became a near-household name after she called for the boycotting of the Khans — Aamir, Salman and Shah Rukh — while suggesting that their films were spreading a culture of violence and advised youngsters not to idolise them. Prachi went ahead and urged the Bajrangis to tear posters of Khans' films and "burn them in the fire of Holi".
Earlier, she also voiced her views on 'love jihad' (a phenomenon where men want to desperately defend women's honour by not letting them choose their mates). "The Khans have conspired and lured Hindu girls, be it Sangeeta Bijlani (with whom Salman Khan is rumoured to have an affair in the past), Malaika Arora (wife of Salman's brother Arbaaz), Reena Dutt (Aamir's former wife) or Kiran Rao (Aamir's wife now). Why do they always find Hindu girls," Prachi told a TV channel.
It doesn't stop here.
Mahatma Gandhi has always been in vogue. In March 2015, Prachi, naturally, took potshots at Gandhi, calling him a "British agent", and his contribution towards independence was "negligible". At a Hindu Dharam Sammelan in Ghaziabad, Prachi said, "It was only due to sole effort of Bhagat Singh, Chandra Shekhar Azad, Ram Prashad Bismil and Subhash Chandra Bose that India was freed from the clutches of Britishers," adding that Bismil was hanged, while Gandhi was busy with his 'Charkha' and spinning cotton.
August last year, Sadhvi Prachi courted controversy yet again when she claimed that there were terrorists in the Parliament. "It is a big misfortune that in the Indian Parliament, we have one-two terrorists sitting there," she said.
Prachi attacked her favourite targets, the Khans, in December last year, again. She alleged that actors Shah Rukh Khan and Aamir Khan, along with SP leader Azam Khan, were "tarnishing the image of the country" by claiming that intolerance was prevailing in the nation.
Like the examples mentioned above, Prachi has been a firebrand when it comes to protecting and preserving India from so-called 'anti-national' elements. But what about India being safeguarded from Sadhvi Prachi's asinine remarks? Sadly, there's no remedy there.
With inputs from PTI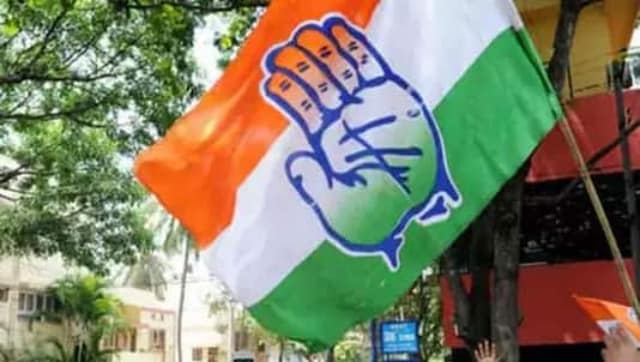 Politics
The manifesto also said the Congress would reiterate the demand for statehood for Puducherry and take action to persuade the Centre for waiver of loans due from the UT to the Centre over the years
News & Analysis
The announcement comes weeks after Sony, Nokia and Oracle pulled out of MWC 2021.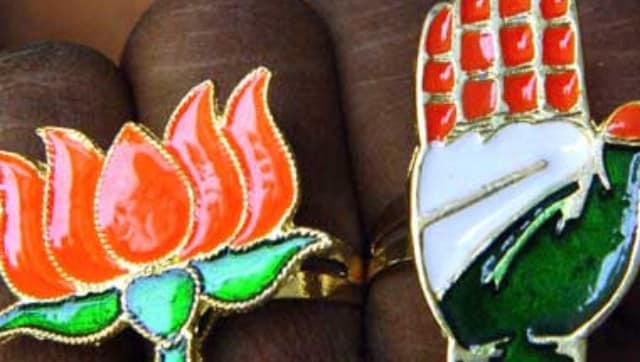 Politics
A look at the manifestos of the BJP and Congress gives a glimpse of how they are trying to convey their agendas to voters