Major Leetul Gogoi to face disciplinary action for 'fraternising' with local woman, staying away from place of duty in operational area
Major Leetul Gogoi, who was detained by the police in a Srinagar hotel after he was seen with a local woman in May, is set to face disciplinary action and held accountable by the Court of Inquiry for 'fraternising' with a local woman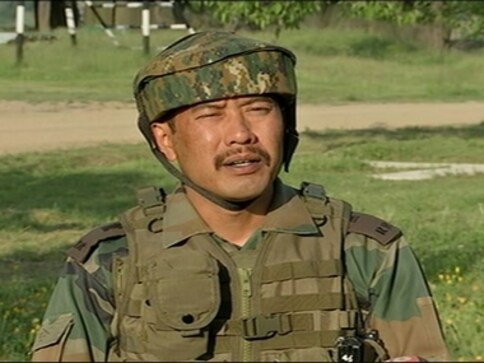 Major Leetul Gogoi, who was detained by the police in a Srinagar hotel after he was seen with a local woman in May, is set to face disciplinary action and held accountable by the Court of Inquiry for "fraternising" with a local woman despite being given instructions to the contrary and for staying away from the place of duty while in an operational area.
Earlier in August, sources had said that it was likely he would face punitive action as Court of Inquiry (CoI) ordered by the army into the incident was likely to indict him in the case.
On 23 May, Gogoi was detained by the police after an altercation at the hotel in Srinagar where he was allegedly trying to enter with an 18-year-old woman. Days later, the army had ordered the Court of Inquiry into the incident after army chief General Bipin Rawat said in Pahalgam that exemplary punishment would be given to Gogoi if he was found guilty of "any offence". "If any officer of the Indian Army is found guilty of any offence, we will take strictest possible action," Rawat had said.
Gogoi had reportedly disguised himself as a Muslim youth and also roped in another army soldier, Sameer Malla, to stay with the Kashmiri girl at the hotel in Srinagar. The police also said that Gogoi and Sameer, who is from Khag village of Budgam district, fought with the staff and raised commotion as they were denied the room.
Initial reports had said that the girl was a minor but several conflicting accounts about her age muddied the case. The police later stated before the magistrate that according to the girl's Aadhaar card, she was "above 18 years of age".
Gogoi had hit the headlines last year after he tied a man to a jeep in Jammu and Kashmir purportedly as a shield against stone-pelters during polling in the Srinagar Lok Sabha by-election on 9 April. At the time, General Bipin Rawat had supported the young officer's action and honoured him with the army chief's "Commendation Card" for his "sustained efforts" in counter-insurgency operations.
With inputs from agencies
India
This amount, which is around Rs 90,000 crore will be used for maintenance of weapons, equipment and other assets, replenishing stocks of fuel and ammunition and procurement of critical spares along with other capabilities. This amount excludes pay and other allowances
India
The Indian Army has recommenced induction of the Dhanush artillery system and is raising a second regiment of the indigenously upgraded gun
Explainers
The ministry of defence has decided to procure a slew of hi-tech weapons with an eye on increasing its advantage in combat. Experts say India is in a serious weapons race with its neighbours