Major Leetul Gogoi court of inquiry: Slow down...slow down, sketchy facts don't rule out possibility he's being set up
Before we throw Major Leetul Gogoi under the bus, it seems only fair to confirm exactly what was going on.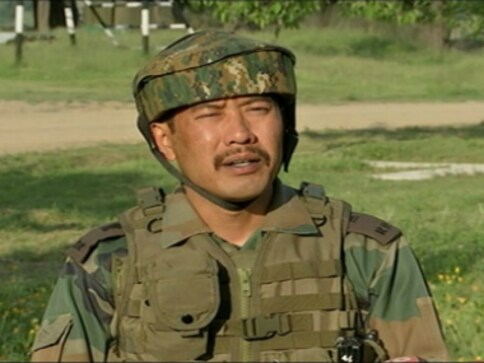 Before we throw Major Leetul Gogoi under the bus, it seems only fair to confirm exactly what was going on between him and this girl who no one is sure is a minor or not.
There are already conflicting reports on that score. From what we know so far, all that has happened is this officer and the girl of indeterminate age were ostensibly trying to check into a hotel in Srinagar when the police were summoned to prevent this earth-shattering development from occurring.
Not to be flip, but if hotel managements were so touchingly diligent, the hospitality industry would have ground to a halt.
One would think that this is the first time a man and a woman have checked into a hotel, an act needing a call to the cops who have been tracking the major since he hit the headlines for tying an alleged stone pelter to the bonnet of his military jeep and getting his boys out of a tricky situation.
Even the moral police in conservative systems are not so trigger happy but this check-in prompted the police to move in and save the day. The doubt that Gogoi was possibly being set up must stay on the table. Also, in the greater scheme of things, the overreach is a minor blip and does not need the chief of the army to start giving statements of stringent intent. It is a local matter coming under local command and there is no need for the COAS to get involved to this degree.
It colours the court martial context and sounds as if an example is to be made of Gogoi for conduct unbecoming of an officer and a gentleman. He has already been sacrificed to appease some political agenda. This is not justice, it is politics.
This lady, whoever she is, was not kidnapped or bullied into accompanying Gogoi. No one caught Gogoi in flagrante delicto or in any such compromising situation. So far, the only crime seems to be that the hotel management thought it fit to call the cops on an army officer who is controversial and no favourite of the authorities in Jammu and Kashmir.
Unless we know what the motive was and who the girl is, there seems little cause to place the officer under house arrest, relieve him of his duties and establish grounds for a possible court martial. This is unholy haste and designed to generate prejudice before the fact.
We are ruining a career and a reputation with very little concern for all the facts and that is unfair and unacceptable.
India
Manoj Sinha was addressing the IIT BHU Global Alumni Meet at Santa Clara in California
India
The decision has been taken in view of the aspirations and feelings of the people and the great contribution of the Maharaja, said Lieutenant Governor Manoj Sinha
India
The SIA team reached a Bunglow in the area, early Wednesday morning. While the search for information is on inside, there is huge security at the gates