Mahatma Gandhi's great-grandson Tushar objects to SC plea seeking re-investigation of Bapu's assassination
Tushar Gandhi, great-grandson of Mahatma Gandhi, objected to a plea in the Supreme Court seeking reopening of the investigation into the latter's assassination
Tushar Gandhi, great-grandson of Mahatma Gandhi, objected to a plea in the Supreme Court seeking reopening of investigation into the latter's assassination, according to media reports. CNN-News18 reported that Tushar filed a public interest litigation (PIL) on Monday opposing the reopening of the 70-year-old case.
#BREAKING - Mahatma Gandhi's great-grandson files PIL in Supreme Court opposing reinvestigation of assassination case pic.twitter.com/mvE29ybnGx

— News18 (@CNNnews18) October 30, 2017
In an interview to the channel, Tushar said, "The plea (to re-investigate) only seeks to waste time as there is nothing left  to investigate. There are no discrepancies in the original investigation or in the 1969 Kapur Commission report. I am seeking that the Supreme Court dismisses this plea out of hand."
He added that the plea is "motivated", and that " it is part of a strategy to confuse people about the details of the murder".
On Monday, the apex court adjourned the hearing of the plea seeking the re-investigation, by four weeks, after amicus curiae Amrender Sharan sought more time to reply.
Re-investigation of Mahatma Gandhi assassination: SC adjourns hearing for 4 weeks as amicus curiae Amrender Sharan sought more time to reply — ANI (@ANI) October 30, 2017
Mahatma Gandhi assassination: SC asked amicus curiae to examine legal validity of plea, asking both parties to clarify their locus standi

— ANI (@ANI) October 30, 2017
The bench said there were "several ifs and buts in the case", and it will like to wait for Sharan's report.
On 8 October, a Supreme Court bench comprising Justice SA Bobde and Justice L Nageswara Rao appointed senior advocate and former additional solicitor general Amrender Sharan as amicus curiae to assist the court in the case, after a petition filed by Mumbai-based Pankaj Phadnis, a researcher and a trustee of Abhinav Bharat, sought reopening of the probe on several grounds.
The bench had raised a volley of questions including how evidence could be collected now to order further investigation into the case, which had led to the conviction and execution of Nathuram Vinayak Godse and Narayan Apte on 15 November, 1949.
Gandhi was shot dead at point blank range in New Delhi on 30 January, 1948 by Godse. Phadnis has sought reopening of the probe on several grounds, claiming that it was one of the biggest cover-ups in the history.
He has questioned the 'three bullet theory' relied upon by various courts of law to hold the conviction of accused Godse and Apte, who were hanged, and Vinayak Damodar Savarkar who was given the benefit of doubt due to a lack of evidence.
He also claimed that there could be a third assassin other than the two convicted persons and submitted that there was a need to investigate whether the Office of Strategic Services, an intelligence agency of the US during World War II and a predecessor of the Central Intelligence Agency (CIA), had tried to protect Gandhi.
Phadnis has challenged the decision of the Bombay High Court which, on 6 June 2016, had dismissed his PIL on two grounds — firstly, that the findings of fact have been recorded by the competent court and confirmed right up to the apex court, and secondly, the Kapur Commission submitted its report and made observations in 1969, while the present petition has been filed 46 years later.
With inputs from PTI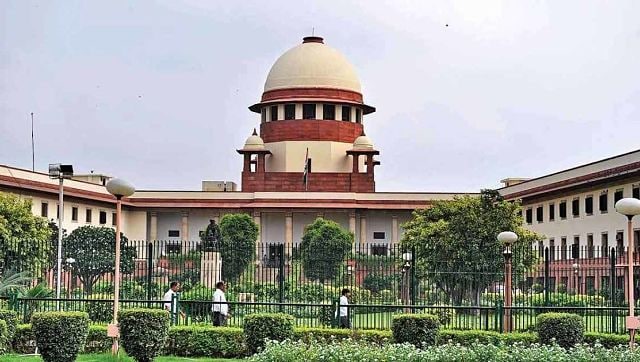 India
The former home minister had challenged the Bombay HC order directing a CBI probe into allegations of corruption levelled against him by former Mumbai police commissioner Param Bir Singh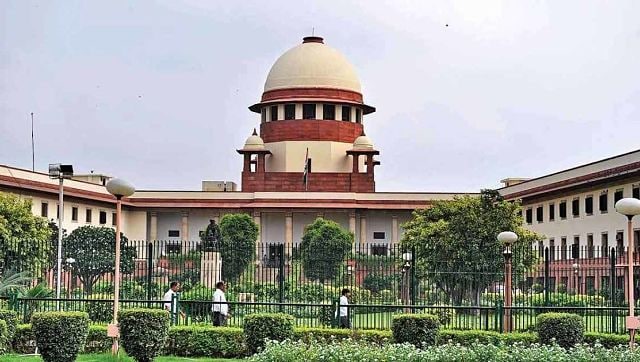 India
The apex court has also imposed costs of Rs 50,000 on the petitioner, which was filed by former UP Shia Waqf Board chairman Waseem Rizvi
India
In the proceedings conducted through video-conferencing, the bench refused to accept submissions of Rupali Sharma, representative of Envitech Marine, that this is a 'national treasury' and needed to be saved