Mahasweta Devi: A literary giant who made the lot of the tribals her own
Mahasweta Devi was one of the first to bring adivasis into the literary limelight, long before it became fashionable to take up their cause.
It was sometime in the Eighties. The early Eighties. West Bengal's culturatti were divided into two camps. On one side were those who had lined up to bring about a cultural revolution under the aegis of the Left Front government, by then firmly ensconced in the Writers Building and dishing out largesse to writers, film makers, artists, playwrights, et al of any shade of pink. On the other was the "establishment" represented by Anandabazar Patrika and its sister publications who had many famous writers on their payroll. Mahasweta Devi, with her blood-red left lineage and proven literary prowess, belonged to neither.
It was this ability to stand on her own two feet, to do things on her own terms, to be different without giving two hoots for other people's opinion that made Mahasweta Devi Mahasweta Devi. Something that permeated her entire being and was reflected in all that she did, in personal life, as a writer, as an activist.
I remember meeting her in the Eighties. She lived in a one-room tenement in south Kolkata, or maybe there was more than one room but it was tiny nevertheless, a sort of a mezzanine floor if I remember right, you walked up a short flight of steps and there she was, welcoming you into the shabby front room overflowing with books and papers. She was already a "name", her fight for the adivasis had earned her an international reputation but she couldn't afford to live in style as that would have meant compromising with her beliefs.
After her divorce, something unheard of in those days, especially since her Leftist, playwright husband Bijan Bhattacharya neither beat her nor starved her, was neither a drunkard nor irresponsible, the only grounds a divorce was even conceivable in those days, Mahasweta Devi (she soon opted to drop both her husband and her family's surnames) had to really scrounge around to earn some money. Such as sitting on the steps of the National Library (in Kolkata), writing letters in English for someone who used to export monkeys abroad for scientific experiments so had to communicate with literate people. She giggled like a kid remembering the time when these monkeys escaped their cages and threw the whole of Bombay's (it was Bombay then) VT station in turmoil. She went on to teach English in a not so high profile college in Kolkata for the better part of her life.
Her commitment to the cause of an equitable society never wavered. Whether she will be remembered as one of the greatest writers of Bengali literature can be debated. She did introduce a completely fresh style in the Bengali language, short, staccato sentences, a directness that belied her schooling in Santiniketan famous for instilling a love for lyrical prose in its students and certainly set her apart from many women writers. She had a wicked sense of humour too, a dry wit that was very refreshing.
Yet many of her famous writings, Hazar Churashir Ma for instance, the story of Naxalite prisoner 1084 and his mother totally at a loss to understand her son's politics, was pure sentimental mush. This was the not the only story that suffered from Mahasweta Devi's over-involvement with the subject than with literary merit.
But it was the subjects that Mahasweta Devi chose to write about that commanded attention. She was one of the first to bring adivasis into the literary limelight, long before it became fashionable to take up their cause in this country and abroad. The poor, the downtrodden, the tea garden workers, the deprived and oppressed had always been the stuff of Leftist fiction but no one made the lot of the tribals their own as Mahasweta Devi.
She fought to get the criminal stigma that was a British era legacy off their backs, she opened out her heart and her home to them, she became their Didi, the original Didi of Bengal. She also took up the cause of the Naxalites, brutally snuffed out by the Congress and discarded by the CPM, giving them a literary life that has endured the movement. In time, these endeavours earned her the Magsasay Award too.
Yet, she never pretended she was one of oppressed; rather she would make fun of people trying to "declass" themselves. "There was this frontraking Communist Party leader, a Bengali bhadralok through and through who came into the party office one day and said, 'Today I pissed sitting down like the coolies and daily wage earners' – that is the extent of their de-classing," Mahasweta Devi once said amid loud cackles.
Maybe that is why she saw hope in Mamata Banerjee, a true people's leader. She was disappointed in her new protégé too, once blurting out that the new chief minister was akin to a Hitler. But by then she was frail and ailing and more or less retired from public life. Death at the age of 90 will have come as a blessing. Rest in peace, Mahasweta-di, you have earned it.
Subscribe to Moneycontrol Pro at ₹499 for the first year. Use code PRO499. Limited period offer. *T&C apply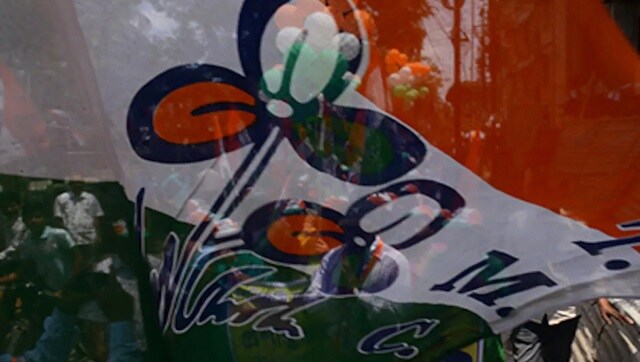 Politics
The Tufanganj subdivision witnessed clashes between two TMC groups in November in an alleged attempt to gain control of the area by the two lobbies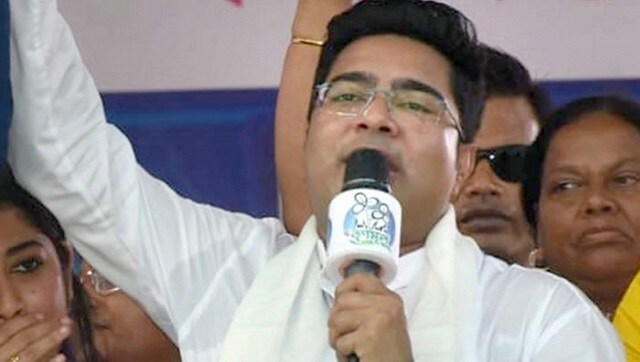 India
Reacting to the notice, the TMC said people will give BJP a befitting reply during the polls. "So predictable. So desperate. All BJP allies have left them. So the only loyal allies are CBI and ED," the statement read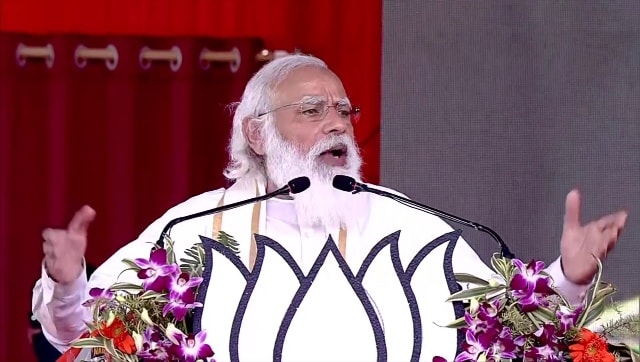 Politics
The prime minister also accused the Mamata Banerjee-led Trinamool Congress government of not transferring funds of central schemes to people in the state