Maharashtra's slain soldiers: A tale of bounced cheques, no jobs and no compensation for families
Chants of 'Bharat Mata ki Jai', 'Jai Hind' and 'Amar rahe' fill the air as a soldier is cremated. Crowds of people from surrounding villages gather to pay tribute. Ministers and leaders from the area make it a point to visit the family
Chants of "Bharat Mata ki Jai", "Jai Hind" and "Amar rahe" fill the air as a soldier is cremated. Crowds of people from surrounding villages gather to pay tribute. Ministers and leaders from the area make it a point to visit the family. The grieving family's home is filled with people for the next few days.
Months pass and all the family is left with are the memories of their loved one and struggle — struggle to earn a livelihood, struggle for their rights and so on.
"Nobody even bothers to ask how am I doing now?" asks Sharmila Tupare, a resident of Chandgad in Kolhapur. Her husband Rajendra Tupare was killed in a case of unprovoked cross-border firing in Poonch in November last year. "There was a queue of people who wanted to visit the family when he passed away. Our family was suddenly in focus. But now, no one is around to share our grief," she said, adding, "The government had promised to pay Rs 15 lakh as compensation. They called us to Nagpur for this, and handed over Rs eight lakh. It's not just about the money. I lost a loved one, but no one is ready to speak about the remaining amount. Why does the government make promises if it does not want to fulfil them?" she asks.
Sharmila is one of the many wives and families of slain who are struggling for their rights.
Ashwini Satre, a resident of Kalwa in Mumbai is another such widow. She is worried about how she will care for her children if she doesn't receive her pension. Her husband Dattatray Satre was killed during his posting in Arunachal Pradesh in 2015. She has been struggling for the past two years, and has literally run from pillar-to-post to get her pension and a job. "I am only receiving a quarter of the pension. When I tried contacting the concerned defence office, I was told that the file had been sent to Delhi. It's been two years, but the condition remains the same. I am running out of the money I had initially received. What should I do now?" she asks.
Ashwini even met Chief Minister Devendra Fadnavis to seek help. "I asked him if I could get a government job so that I could earn for my family. He signed the file and ordered some officials to help me. It's been a year now. But nothing seems to be moving," she adds.
Vitthal Suryawanshi wrote to the government on numerous occasions seeking a job for his daughter-in-law. He lost his son Sunil Suryawanshi in the avalanche at Siachen in February 2016. "I did not even receive a reply to the letter I had sent the chief minister. Sunil was my elder son. We were dependent on his earnings. My other son is working in bank. We are trying to make do with his earnings. But if Rekha (Sunil's widow) was to get a job, things would be much more manageable," he says, "Rekha has a BSc degree. She has even started computer lessons to get a job. Will the government or the leaders who came with lots of promises do something?"
The story of Nisha Galande, wife of Chandrakant Galande who died in the Uri attack, is not very different. Chandrakant is survived by his wife and two sons besides his aged farmer parents and two brothers who are also in the armed forces. "We are not facing major financial issues as we (the brothers) are earning," says Manjabapu Galande, Nisha's brother-in-law and Chandrakant's brother, "But many of the cheques we received from private organisations as donations and awards for our brother bounced. When we contacted those organisations, they asked us to deposit them again." He adds, "The government asked us to send a proposal for land or a home. We prepared it and submitted it to the collector. But we haven't heard from them."
Twenty-two soldiers from Maharashtra have died in the past  year. Speak to any of their families and the story more or less remains the same.
"We normally take care of everything that they need," Colonel Suhas Jatkar, director, army department of Sainik Welfare says. "We provide the ex gratia on priority, then we ensure that the pension is paid. Children's education is also taken care of. But the problem is that very often, the family members — especially the widows — are not educated or qualified for jobs. So we have also begun imparting training now. They have to qualify to get jobs. But this is all we can take care of. The monetary benefits announced are on a personal level by politicians.We cannot help with that," he admits.
But this mileage that politicians try to accrue is making families suffer. Will the leaders, who talk of retaliating to Pakistan, address the concerns of these families that have already lost their close ones?
India
Sources told PTI that the 88-year old Congress veteran had a mild fever in the morning and later tested positive. Singh has also taken both the doses of the COVID-19 vaccine
India
Aspirants will have to appear in four rounds of the selection process before their names are finalised. These include Computer-Based Examination (CBE), Physical Efficiency Test (PET), Physical Standard Test (PST), and Detailed Medical Examination (DME)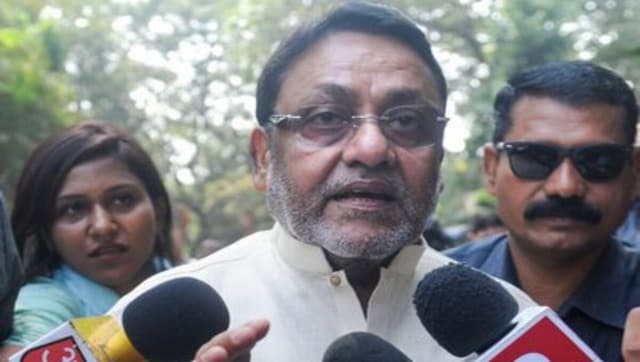 Politics
Referring to the appearance of top Maharashtra BJP leaders late Saturday night at the BKC police station after a pharma firm director was grilled, the state minister said "something is fishy"