Maharashtra's farmers struggle to marry as irregular income, surge in suicides make them unsuitable grooms
It seems like farmers in Maharashtra are not only battling with crop failures and unpaid loans but are also struggling to find a life partner
It seems like farmers in Maharashtra are not only battling with crop failures and unpaid loans but are also struggling to find a life partner.
Udhav Jamdad, 39, a farmer from Murumba village from Parabhani district has been seeing girls the last 10 years, but every time he is rejected. The reason simply being that he is a farmer. "I have four acres of farm in my village but I am not being able to get a match to marry," says Jamdad, one of the many young farmers from Maharashtra who are unable to get brides due to unpredictable income from farming.
"I have been seeing girls for the last 10 years, but all I hear is no from girls. Most of the girls' parents tell me that they are looking for a boy with a job. My two younger brothers who have jobs are married and have kids. Now, I don't have hopes of marriage. Nowadays I don't even see girls," he says.
Activists Heramb Kulkarni and Vithal Shevale, who conducted a survey in 45 villages in the two talukas Akole and Sangamner of Ahmednagar district found a majority of unmarried farmers in these areas in the age group of 25 and 30
"We came across the shocking fact that 2,294 young farmers of the age between 25 and 30 are not married because they were not getting brides. And the number of farmers who are not married in the age group 31 and 40 are 774," says Kulkarni.
Most of these unmarried farmers, he adds, are those with small farm lands. "All of them are educated with a graduate degree. Four of them even had an MBA degree but decided to do farming. Most of them have no hopes of marriage now," Kulkarni added.
Shevale, another activist who was part of the team that conducted the survey, said, "Two major villages have 250-300 farmers who are not married. Twelve villages have more than 100 bachelor farmers and eight villages have over 50 bachelor farmers. Many farmers have more than 5 acres of land, but are still not getting brides."
Chandrika Rajurkar, daughter of a farmer from Madha taluka of Solapur district, says, "I didn't want to marry a farmer and hence my parents married me to an auto driver in Pune. He earns enough and I support my family by working as a maid. I am living a good life as compared to my sister who is married to a farmer in Solapur. She has to work hard at her farm from morning till evening in all seasons."
Ashok Gite, a member of Swabhimani Shetakari Sanghatana, however, said that irregular rains and a shortage of irrigation water are not the only factors behind irregular incomes of farmers. He says no guarantee on minimum support price makes things even worse.
"Even if there is sufficient rain and irrigation water is available, electricity is not available. If water and electricity are available then there is no guarantee that farmers will get the minimum support price for their produce. The agriculture business has become undependable," he says.
According to Gite, the condition has become worse in the last four years during which Maharashtra witnessed drought. The problem, however, is not restricted to a particular caste or religion, but all farmers in Maharashtra are facing this problem.
"The major reason for girls not marrying farmers is that there's no guarantee of minimum support price to produce. Other reasons are increased production costs and lack of assurance of certain income. In fact, even farmers themselves are not ready to marry their daughters to other farmers," adds Gite.
He added that education of girls and a gender imbalance due to falling number of females in sex ratio could also be behind this trend.
"Now girls find their opinions being considered in decisions like marriage. They compare their lives with the girls from the cities who have a good lifestyle and income. Hence, girls even from the families of farmers refuse to marry farmers," says Gite.
Kulkarni said that nowadays people having a shop of 10 ft by 10 ft get brides but farmers having land more than five acres also find it difficult to get matches. in fact, many youths with agricultural land at home try to find jobs at industrial areas so that they can get brides.
"There are many houses where the younger brother who has a job is married while the elder brother who does farming is waiting to get married. Many matchmakers told us that they used to match hundreds of marriages during the wedding season but nowadays they match hardly 3-5 marriages in a season."
Mahesh Gaikwad, 29, a farmer from Sangamner Taluka, said, "My parents are worried that I am not getting a girl to marry. I am refused by girls because I am a farmer. We don't demand dowry and assure girls that they won't have to work at the farm. But nobody trusts us. I am ready to marry a girl even from outside the community."
Manisha Kale from Georai taluka of Beed district, says, "Everyday I read or see farmers committing suicide, leaving their families to fend for themselves. I don't have to lead such life as I am good at tailoring. I can earn money and I deserve a better life. I have no problem to stay in one room in a city with my future husband. But I don't want to marry a farmer."
India
Mizoram Border Clash: According to local media reports, 50 Assam police personnel were admitted to Silchar Medical College and Hospital and six jawan dead, Latest news Mizoram border dispute at Firstpost
Politics
The incident occurred just two days after home minister Amit Shah met the chief ministers of the eight northeastern states on the need to resolve longstanding border disputes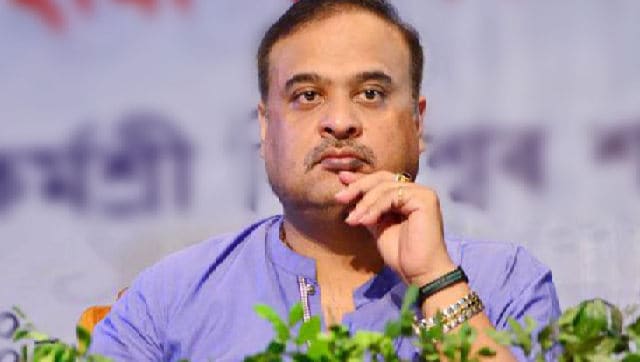 India
At least six persons were killed and 60 others, including an SP, injured in a bloody clash along the Assam-Mizoram border on Monday