Senior bureaucrat VK Gautam shunted to finance in fallout over Maharashtra government's bungled loan waiver scheme
The senior bureaucrat who became the first victim over the bungling of the Maharashtra government's farm loan waiver scheme has been transferred, according to exclusive information with Firstpost.
The senior bureaucrat who became the first victim over the bungling of the Maharashtra government's farm loan waiver scheme  has been transferred, sources told Firstpost.
VK Gautam, who was sent on leave after criticism over the implementation of the scheme, has been  shunted out of the Information Technology department and named Principal Secretary Finance (Ac&T). The order from the General Administration Department, a copy of which is with Firstpost, shows Gautam being transferred. Interestingly, the order does not list Gautam's current position.
SVR Srinivas, who was in charge of the Dharavi Redevelopment Project, took over as Principal Secretary (Information Technology) after Gautam's departure.
Technical errors have plagued the scheme since its roll out, with farmers suffering because of glitches ranging from duplication of names in lists to incorrect Aadhaar details.
Before he was sent on leave, Gautam had been making frantic efforts to rectify the errors in the disbursal of the farm loan waiver amounts. A senior IAS officer said Gautam was staying in his MahaOnline office at Lower Parel in south Mumbai around the clock and had not been home for three days.
Gautam earlier told Firstpost, "I have gone to my native place to see my ailing father, who is 93 years old."
On Saturday, speaking exclusively to Firstpost over the telphone from Karad in western Maharashtra, former chief minister Prithviraj Chavan demanded the government file a criminal case against banks or the chief minister speak up about the mess.
The waiver was announced by the Maharashtra government five months ago.
But there has been inaction on the part of different agencies—including district cooperative central and nationalised banks, the government's information technology department, cooperation department—due to which confusion and uncertainty over the scheme persists.
Further, the state has not released the details of banks, districts and district-wise breakdown of farmers' names.
The confusion over the implementation of the scheme prompted the Prime Minister's Office (PMO) to seek a report from senior bureaucrats on the fiasco, as Firstpost reported on 27 October.
Gautam was one of the officers from whom an explanation was sought, apart from the additional chief secretary (agriculture) and additional chief secretary (co-operation).
Opposition parties lambasted the Maharashtra government, contending that if the government had released the waiver money to banks without insisting on verification of beneficiary accounts with Aadhaar numbers, the disbursement would have been completed faster.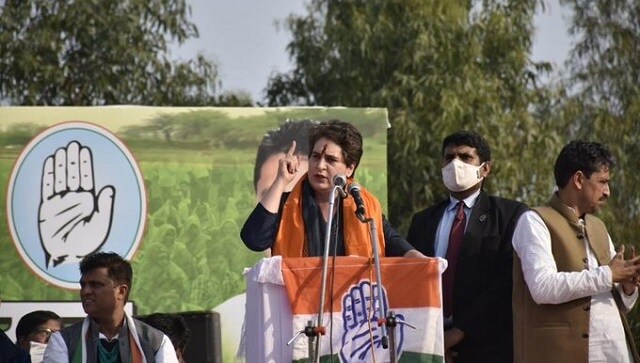 Politics
Her attack on Adityanath came as on this day, last year, the horrific Hathras incident took place in which a young Dalit woman was raped by four men.
India
The Nagpur Collectorate and District Disaster Management Office have appealed to farmers and villagers living near dams to take necessary precautions
Politics
Earlier on Saturday, the home ministry reduced Supriyo's security category from the 'Z' to 'Y' category