Maharashtra's farm loan waiver claims first victim: Senior bureaucrat VK Gautam sent on leave
The bungling over the Maharashtra government's farm loan waiver scheme has claimed its first victim-Principal Secretary (Information Technology) VK Gautam.
The bungling over the Maharashtra government's farm loan waiver scheme claimed its first victim on Monday, according to exclusive information with Firstpost.
VK Gautam, Principal Secretary (Information Technology) has been sent on leave after criticism over the implementation of the scheme.
Technical errors have plagued the scheme since its roll out, with farmers suffering because of glitches ranging from duplication of names in lists to incorrect Aadhaar details.
VK Gautam applied for 15-day leave on Friday, and it was approved by the General Administration Department on Monday, sources said.
SVR Srinivas, who is in charge of the Dharavi Redevelopment Project, took over as additional charge as Principal Secretary (Information Technology).
Gautam had been making frantic efforts to rectify the errors in the disbursal of the farm loan waiver amounts over the past few days. A senior IAS officer said Gautam was staying in his MahaOnline office at Lower Parel in south Mumbai around the clock and had not been home for three days.
When contacted, Gautam said, "I have gone to my native place to see my ailing father, who is 93 years old."
The waiver was announced by the Maharashtra government five months ago.
But there has been inaction on the part of different agencies—including district cooperative central and nationalised banks, the government's information technology department, cooperation department—due to which confusion and uncertainty over the scheme persists.
Further, the state has not released the details of banks, districts and district-wise breakdown of farmers' names.
The confusion over the implementation of the scheme prompted the Prime Minister's Office (PMO) to seek a report from senior bureaucrats on the fiasco, as Firstpost reported on 27 October.
Gautam was one of the officers from whom an explanation was sought, apart from the additional chief secretary (agriculture) and additional chief secretary (co-operation).
Opposition parties lambasted the Maharashtra government, contending that if the government had released the waiver money to banks without insisting on verification of beneficiary accounts with Aadhaar numbers, the disbursement would have been completed faster.
In an exclusive interview to Firstpost, Nationalist Congress Party (NCP) supremo Sharad Pawar said that Chief Minister Devendra Fadnavis is 'creating a parallel body of officers that is only working for him instead of the state.' He further remarked that he had never seen a chief minister as 'childish' as Fadnavis.
Lok Sabha MP and Swabhimani Shetkari Sanghatana president Raju Shetti alleged that a private company—Innowave IT Infrastructure Private Limited—was entrusted with executing the scheme without tenders being called for.
Responding to the allegations, however, the chief minister's office said in a statement that a high-powered committee received three tenders, of which one was chosen.
Maharashtra received 56.59 lakh applications from farmers for its loan waiver scheme. There were expected to be 89 lakh farmers who could benefit from the scheme.
However, this figure was brought down to 77.29 lakh, and a budgetary provision of Rs 20,000 crore has been made. A month after the scheme began being implemented, only about 5,000 farmers have benefitted from it.
Documents accessed by Firstpost showed that in several cases, multiple names were allocated against one Aadhaar number, while in many other cases, the same individual appeared multiple times.
There were instances where the principal and interest did not match the loan amount.
In some cases, the amount on the loan waiver certificate was greater than the loan amount stated.
World
US president Joe Biden has been facing tremendous pressure from lawmakers in both parties to come up with a plan to help evacuate Afghan military helpers before the US troop withdrawal on 31 August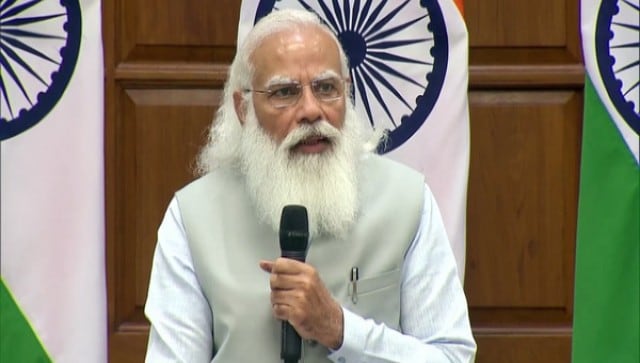 Politics
Leaders, including from the TMC and the CPM, also said that when the pandemic and issues related to it can be discussed on the floor of the House, what was the need to go 'outside'
News & Analysis
Pegasus is a spyware suite sold by Israeli company NSO Group to "vetted government clients". It is used to compromise and conduct surveillance on targeted Windows, Mac computers, and also Android and iOS smartphones