Maharashtra tally crosses 10 lakh with record spike of 24,886 new COVID-19 cases; 393 die in 24 hrs
On Friday, the highest 2,367 COVID-19 cases were recorded in Pune city, followed by 2,191 cases in Mumbai and 1,555 in Pune district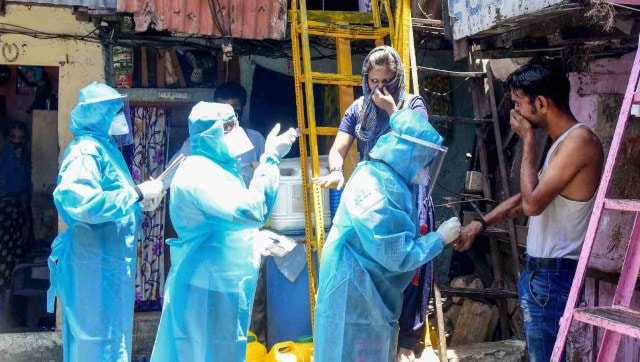 Mumbai: Maharashtra's tally of COVID-19 cases crossed 10 lakh on Friday with a record spike of 24,886 new cases, a health official said.
While the total of cases reached 10,15,681, the death toll due to the pandemic reached 28,724 with 393 new fatalities reported across the state.
The number of recovered COVID-19 patients increased to 7,15,023 with 14,308 patients discharged from hospitals in the last 24 hours.
Maharashtra's recovery rate of COVID-19 patients is 70.4 percent and fatality rate is 2.83 percent.
So far 50.72 lakh COVID-19 tests have been conducted in the state.
The positivity rate of COVID-19 tests is 20 percent in the state.
16,47,742 people are in home quarantine and 38,487 in institutional quarantine.
On Friday, the highest 2,367 cases were recorded in Pune city, followed by 2,191 cases in Mumbai and 1,555 in Pune district.
The highest 44 deaths were reported in Mumbai, followed by 43 in Nagpur city and 29 in Pune city.
Of the 2,71,566 active cases in Maharashtra, the highest 72,835 cases are in Pune district.
India
Additionally, it stated that any specific reference of a fine or other penalty was not required to be made during in-flight announcements
India
CJ Dipankar Datta flagged rising cybercrimes across the country and said that the case represents the flipside of the access to internet these days
World
China reported 31,454 fresh coronavirus cases, as per the official data on Thursday. This is the highest daily figure since the virus was detected in Wuhan in 2019. Despite a strict zero-COVID policy, why has the country not been able to stop the surge?