Maharashtra set to enforce plastic ban from Saturday as concerns over implementation persist
The Maharashtra government is set to enforce a ban on a variety of plastic items from Saturday, amid concerns over its implementation.
The Maharashtra government is set to enforce a ban on a variety of plastic items from Saturday, amid concerns over its implementation. The ban was announced on 23 March, when the government gave three months for the disposal of existing stocks.
The ban will be imposed on the manufacturing, use, sale, distribution and storage of plastic materials such as one-time-use bags, spoons, plates, PET and PETE bottles and thermocol items.
While the proposed ban has been making the headlines for some time now, the state's move is by no means unprecedented. As many 17 other states have imposed a similar ban on plastic bags, or at least sought to. However, enforcing the regulations has been a challenge across the country.
A 2015 report by the Central Pollution Control Board said Indian cities produced more than 15,000 tonnes of plastic waste every day, as per a report by Thomson Reuters Foundation. Of this, 9,000 tonnes were collected and processed, while the rest littered the streets and drains, or was dumped in landfill. A statement by a shopkeeper in Jammu and Kashmir (where the ban is in place) to IndiaSpend is representative of the condition of enforcement on the ground. "I heard about the ban only from you...No other customer talks about it. In fact, they ask for more polythene bags if they buy a lot of things," he was reported to have said.
However, data suggests many people are aware of the harmful effects of plastic. A national-level study showed that a majority of people are aware of the harmful effects of plastic on the environment, but still use it due to lack of availability of cheaper alternatives. The study was conducted by market research and analysis company Velocity MR. The major difficulties faced by the respondents include shopkeepers not providing bags for carrying items, inconvenience caused due to carrying bags from home while shopping, alternatives not easily available and extra cost for carry bags, it said.
Another reason for the non-implementation of such bans appears to be ambiguity over who will enforce it. The IndiaSpend article mentioned above also quotes Megha Shenoy from Ashoka Trust for Research in Ecology and the Environment as saying that several authorities are mandated to enforce the ban, often leading to "shunting responsibility" from one department to the next.
Meanwhile, diverse sections of society have raised concerns about the policy. For instance, fish sellers have said that they support the ban, but want the government to provide them with an alternative, as per a report in The Indian Express. The president of an association of fisherfolk was quoted as saying, "After the ban on plastic was implemented, we have suffered an 80 percent loss in our business."
Further, some people sought an exemption for thermocol decorations during the Ganesh festival. On this, Maharashtra environment minister Ramdas Kadam said, "Some Maharashtrian youths met me and requested that they be allowed to use thermocol items in the festival this year as they had already purchased these items." The empowered committee of the government, dealing with the ban, will discuss this issue and an exemption might be given if Ganesh mandals give an undertaking that these items will be later handed over to the municipal corporation for disposal, he said.
With a view to explain to people the alternatives to plastic after the ban comes into force, the BMC has organised a three-day exhibition from 22 June to 24 June at NSCI in suburban Worli, which will be inaugurated by Kadam.
In a bid to clear confusion about the items that fall under the banned list, BMC Deputy Municipal Commissioner Nidhi Choudhari issued a series of posts on Twitter.
"Is there a ban on plastic packaging for medical purpose?- NO. Is there a ban on rain coat/tarpaulin sheets/pens/Plastic wrapper of biscuits, chips etc? -NO. Is there a ban on plastic/thermocol packaging of products at manufacturing stage? -NO," she tweeted.
"Is there a ban on high quality carry bags issued erstwhile by malls/shops?- YES. Is there a ban on plastic/thermocol decorative items?- YES. Is there a ban on disposable cutlery, plates, bowls, cups etc?- YES. Is there a ban on Non Woven polypropylene bags?- YES," she said in another tweet.
With inputs from PTI
Find latest and upcoming tech gadgets online on Tech2 Gadgets. Get technology news, gadgets reviews & ratings. Popular gadgets including laptop, tablet and mobile specifications, features, prices, comparison.
science
Net Free Seas has salvaged 15 tons of waste netting from sea waters in its first year of operation.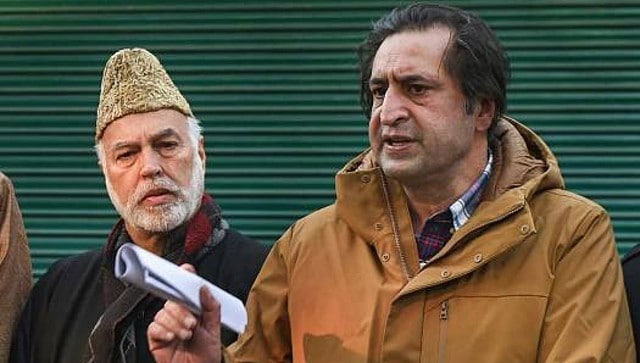 Politics
In a letter to PAGD head and National Conference president Farooq Abdullah, Lone also blamed the proxy candidates behind the low vote share of PAGD constituent parties in the district development council (DDC) elections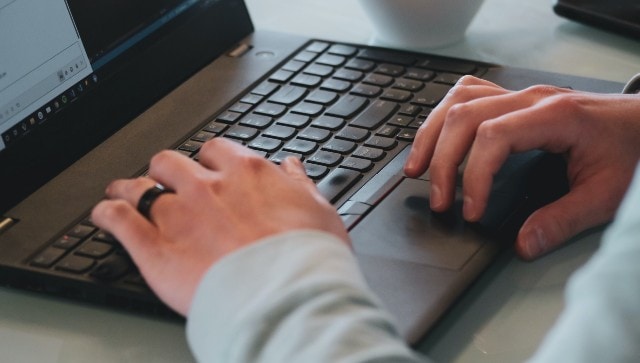 India
Candidates applying for the post must possess a domicile certificate issued by the competent authority in the format prescribed for the purpose, on or before the last date of submission of the online application form