Maharashtra saves Rs 10,000 cr on farm loan waiver scheme as number of beneficiaries drop
In the first leg of the scheme, which comes after 110 days, around 10 lakh farmers will have the money deposited in their respective savings or current accounts.
Mumbai: Providing a much sought after financial relief to debt-ridden farmers on the auspicious day of Dhanteras and two days before Diwali, Maharashtra chief minister Devendra Fadnavis on Tuesday announced that the state would start depositing money in the bank accounts of the loan waiver scheme beneficiaries from 18 October.
In the first leg of the scheme, which comes after 110 days, around 10 lakh farmers will have the money deposited in their respective savings or current accounts. The scheme would be completed in four phases.
"It will take another month and by 20 November all farmers who filled up the online form with essential documents will get relief through the Chhatrapati Shivaji Shetakari Sanman Yojana," Fadnavis said while meeting media personnel at his official residence Varsha bungalow at Malabar Hill in Mumbai ahead of Diwali.
"The state government is doing hard to keep the Diwali deadline for the farmers' loan waiver scheme," the chief minister said. Fadnavis had announced the scheme on 28 June.
"Whatever burden on the state, we will have to bear it. The Chhatrapati Shivaji Shetakari Sanman Yojana will be implemented in four phases and it needs minimum one month time to complete the implementation," the chief minister said.
A senior official from the state cooperation department said that while the online process ensured a strict cross-checking process, the number of farmers seeking a waiver also went down resulting in savings of Rs 10,000 crore for the exchequer.
"The total loan waiver amount will be reduced from Rs 34,022 crore to around Rs 24,000 crore. Earlier we announced 89 lakh farmers will be benefited from this scheme and around Rs 34,022 crore burden will be on the state. But till now we received applications from 77.29 lakhs bank account holders who took a loan from banks. So the total amount of Rs 34,022 crore would be less as the number of farmers has gone down by 12 lakh. However, 2.41 lakh farmers are yet to submit their Aadhaar number with the application rendering them ineligible," said the official.
The final figure of farming families who applied for the scheme across the state is 56.59 lakh. In cases where more than one family members have applied for relief, only one would be eligible.
"Twenty-five farmers will receive the loan-free certificate from Chief Minister Devendra Fadnavis. Guardian ministers in more than 25 districts will soon hand over similar certificates in their districts," Cooperation Minister Subhash Deshmukh told Firstpost.
Loan waiver applications from class A to C government employees, representatives of Zilla Parishad, Municipal Council, councillors, MLAs and former office-bearers of local bodies were summarily rejected.
India
Mumbai reported 357 new cases and seven deaths, which took its tally to 7,35,055 and fatality count to 16,022
World
Health experts say the vast majority of the hospitalised and dead have been unvaccinated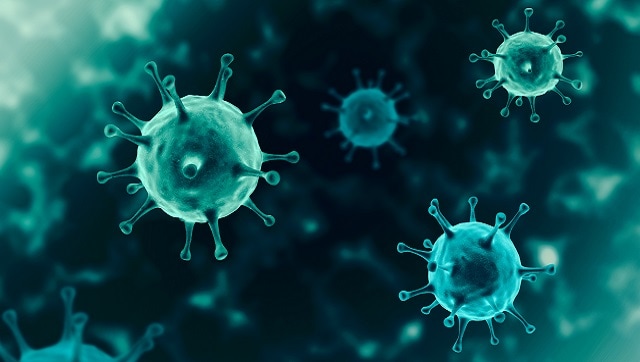 India
An official said with 4,285 patients discharged from hospitals in the last 24 hours, the number of recovered cases rose to 63,49,029.