Maharashtra Police issues notice to state road development authority over rising pothole-related accidents
Police issued a notice to the executive engineer of the Maharashtra State Road Development Corporation in suburban Bandra, after a pothole-related death in Thane district last week
Mumbai: After rising pothole-related deaths, Maharashtra police are mulling action against the state government's road development corporation for causing "death due to negligence".
Police issued a notice to the executive engineer of the Maharashtra State Road Development Corporation (MSRDC) in suburban Bandra, after a pothole-related death in Thane district last week, an official told PTI.
The notice says action will be initiated under section 304A (causing death by rash and negligent act) of the Indian Penal Code in case of "serious accidents" due to potholes.
On 10 July, Hasim Shaikh (45) from Kalyan died in Kongaon, Bhiwandi, after a truck crashed into the auto, he was in, due to a pothole. Four others were injured.
Pothole-riddled roads have led to five accidental deaths in Thane since June.
The notice, issued by the Thane police a day after the Bhiwandi accident, also warns the MSRDC official of action under section 188 (disobedience of order duly promulgated by public servant) of the IPC.
"A law and order situation arose and public peace was disrupted as the death (in Bhiwandi) happened due to pothole," the notice said.
"There is a great public unrest against you (MSRDC) among the villagers," it added.
The notice said it was the MSRDC's responsibility to ensure repair of potholes on the Rajnoli Naka to Durgadi bridge road stretch, where the accident took place.
"Even after the accident, it is seen that there are big potholes on both sides of the road," the notice said.
"If there is (another) accident, you will be held responsible and legal action will be initiated against you as per law," it said.
"If the accidents recur despite this intimation, it will be construed as a breach of this notice issued under Code of Criminal Procedure (CrPC) section 149 and action will be taken against you under section 188 IPC and for negligence, holding you responsible for the accidents," the notice added.
Rising deaths due to potholes has become a hot topic of discussion during this monsoon.
On 14 July, Maharashtra PWD minister Chandrakant Patil appeared to make light of accidental deaths due to potholes on roads.
"When you talk about a death in such an accident, you forget that five lakh other people have travelled on the same road. You cannot put the entire blame on the (condition of) roads alone."
Patil on Monday apologised in the Legislative Council for his remarks.
Maharashtra Navnirman Sena (MNS) workers ransacked the office of PWD department in Navi Mumbai's Turbhe area on Monday, blaming the government for potholes.
On Tuesday, MNS activists, protesting against the potholes and poor conditions of roads, dug up a pavement outside Mantralaya, the state secretariat, in south Mumbai.
Find latest and upcoming tech gadgets online on Tech2 Gadgets. Get technology news, gadgets reviews & ratings. Popular gadgets including laptop, tablet and mobile specifications, features, prices, comparison.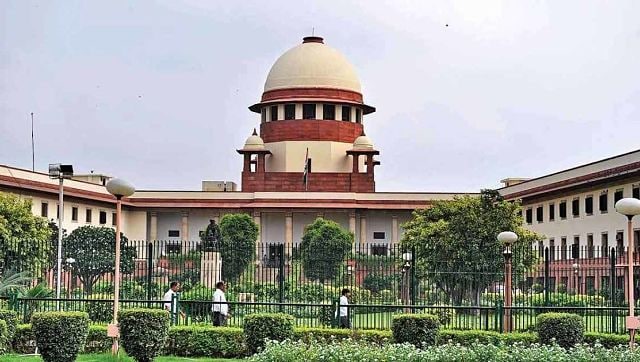 India
Chief Justice of India SA Bobde said that peace and harmony of society is what matters to the court and there are some grounds where one has to tread cautiously
India
Several people in Mumbai and other parts of the state have complained that they received inflated electricity bills during the COVID-19 lockdown
India
The complaint stated that Kangana Ranaut was "creating divisions between communities and spreading communal hatred"