Maharashtra loan waiver: Devendra Fadnavis admits goof up, says scheme on till 'every eligible farmer included'
Maharashtra chief minister Devendra Fadnavis, addressing the the Maharashtra Assembly Thursday, admitted his government made mistakes implementing the farmers' loan waiver scheme but stated that those errors were later rectified. He added that the scheme would continue until 'every eligible farmer was included'.
Chief Minister Devendra Fadnavis, addressing the Maharashtra Assembly Thursday, admitted his government made mistakes implementing the farmers' loan waiver scheme but stated that those errors were later rectified. He added that the scheme would continue until 'every eligible farmer was included'.
For the past two months, Firstpost has been reporting on the Maharashtra government bungling its historic Rs 34,000 crore loan waiver scheme.
Fadnavis was speaking in the Assembly after Opposition parties raised several questions over Chhatrapati Shivaji Maharaj Shetkari Sanmaj Yojana (CSMSSY), where outstanding loans up to Rs 1.50 lakh are being waived. The farmers who repay their loan regularly will get a rebate up to Rs 25,000 as an incentive. Fadnavis announced the scheme on 24 June and tried to waive the loan before Diwali. But due to various problems, technical errors and duplication in various farmers' accounts—many had the same Aadhaar number—the scheme was delayed.
The attempt miserably failed because the data provided by cooperative, public and private sector banks did not match the details provided by farmers who uploaded their information on Aaple Sarkar portal. In his reply, Fadnavis said: "It is true that we made some mistakes while implementing the loan waiver scheme. But later, we rectified our mistakes. There was a lot of pressure to announce the loan waiver scheme before Diwali. So, in our hurry, we made some mistakes".
Fadnavis added that over 1 crore farmers submitted online applications in just 45 days, and that the State Level Bankers' Committee (SLBC) had 89 lakh entries of farmers' loan waiver accounts. After online processing, we received 77 lakh entries and after scrutiny, that number was reduced to 69 lakh, Fadnavis said.
"Of these 69 lakh accounts, 43 lakh accounts have been validated and Rs 20,734 crore has been allocated for disbursal. Of these 43 lakh accounts, 28 lakh are eligible for loan waiver scheme, while the rest are eligible for incentive reward scheme," Fadnavis claimed. He added that money has been disbursed in 22 lakh accounts till date, the process was ongoing and is reviewed on a daily basis.
Fadnavis also gave a region-wise breakup of the money to be disbursed: Rs 5,754 crore for Vidarbha, Rs 6,000 crore for Marathwada and Rs 3,704 crore for North Maharashtra. "When we announced the loan waiver, we did not mention any condition of land holding but we insisted that the benefits would go to real farmers," Fadnavis added.
The Maharashtra government invited severe backlash when it hurriedly distributed certificates to some farmers, terming them as 'beneficiaries of loan waiver scheme'. Defending himself, the chief minister said the government simply followed a Comptroller and Auditor General of India (CAG) report over the 2008 loan waiver scheme of Congress-led UPA government which recommended that farmers who are beneficiaries be issued certificates.
Defending the state government, the chief minister passed the buck: "There were some over-enthusiastic district collectors who on their own, went ahead and distributed certificates to many farmers. The previous loan waiver scheme of the Union government had some loopholes. The flaws were misused by banks and some individuals as well. The cumulative amount of such irregular loan waiver was Rs 4,000 crore for Maharashtra during UPA government, which is 39.43 percent of the total cover of the scheme."
Fadnavis also shared a break-up of the report: "According to the CAG report, 13.5 percent farmers who were eligible did not receive benefits. Then, there were 8.5 percent accounts which were not eligible for loan waiver. Another 3.51 percent accounts had no proper documentation while banks had charged faulty interests on accounts which amounted to 7.96 percent of the total cover. There were other mistakes as well. One bank gave us data of 6.50 lakh farmers who could be eligible for loan waiver scheme. When we used our filter system, only 1.50 lakh accounts were found to be authentic. This is how we filtered every bank's data as per our rules. We found some ghost accounts and we filtered it through our Aadhaar-based system."
Former Maharashtra chief minister Prithviraj Chavan raised an objection to this statement and demanded details of such "ghost accounts", but did not get any reply as Fadnavis left the Assembly. Speaking to reporters outside Assembly in Nagpur, Chavan alleged: "It was the Union Bank of India, which has been named by the chief minister at a function earlier. If the bank had five lakh ghost accounts, then it should be probed thoroughly. If the findings are serious, then the state should take legal action. The chief minister himself has used the word ghost account on the floor of the House, hence there should be a thorough probe."
Talking to Firstpost, former deputy chief minister Ajit Pawar said that he was not happy with the answers he received from Fadnavis in the Assembly. "The government is simply playing around with numbers," he said. "The names of beneficiary farmers have been announced but no money has been deposited in their bank accounts till date. The question of loan waiver is more important in the state, but the government is resorting to delays upon delays. More than four months after this scheme has started, not a single rupee has been deposited in farmers' accounts. If nationalised banks aren't cooperating with government on loan waiver scheme, then what action will the government take on banks?"
With inputs from PTI
Read other stories in our series on the farm loan waiver here and here
India
Mumbai reported 357 new cases and seven deaths, which took its tally to 7,35,055 and fatality count to 16,022
Politics
Sources said the cabinet is likely to see the induction of fresh faces after the Delhi meeting, where the probable candidates will be discussed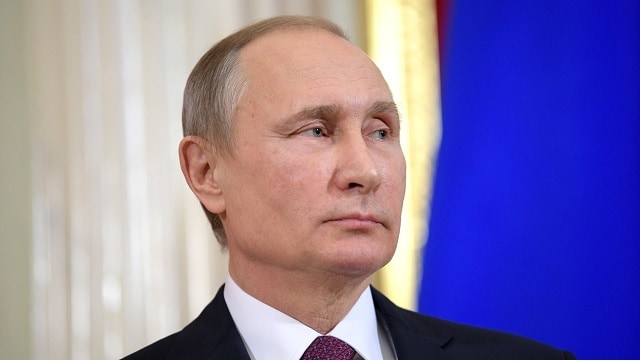 World
Russian authorities unleashed sweeping crackdown on Kremlin critics this year resulting in only few Opposition candidates being allowed to run for elections