Maharashtra Legislative Council Day 1: Opposition demands unconditional farm loan waiver
Opposition Congress and NCP tried to disrupt the proceedings of the Maharashtra Legislative Council on the first day of the session, raising slogans against the BJP-led state government over their demand for unconditional loan waiver for farmers
Mumbai: Opposition Congress and NCP tried to disrupt the proceedings of the Maharashtra Legislative Council on the first day of the session on Monday, raising slogans against the BJP-led state government over their demand for unconditional loan waiver for farmers.
The Leader of Opposition Dhananjay Munde raised the issue of farm loan waiver as soon as the proceedings began.
He alleged that the government has not been able to implement the loan waiver even a month after making an announcement about it. The government should announce unconditional loan waiver for farmers.
"Even the aid of Rs 10,000 has not yet been distributed among farmers. This is nothing but mockery," he alleged.
The NCP leader claimed that in the last two-and-a-half years, over 11,000 farmers have ended their lives, which forced the state government to announce the loan waiver scheme.
"Unfortunately, farmers' suicides have not stopped even after the loan waiver announcement. Thus, there is no other way but to provide an unconditional loan waiver," he said.
Chief Minister Devendra Fadnavis had last month announced the loan waiver of Rs 34,022 crore for farmers.
On behalf of the state, Leader of the House and minister Chandrakant Patil told the House that the government stood behind farmers and would do whatever was necessary for their well being.
"This government is flexible and not rigid. We are open to receiving suggestions on the issue of loan waiver. Therefore, earlier we had even updated our government resolution (GR) by adding new and acceptable suggestions that we had got. We are ready to do so even now," Patil said.
However, the opposition members continued to shout slogans against the government and demanded that unconditional loan waiver is provided to farmers immediately.
Later, the House adopted the condolence motion of Shivajirao Girdhar Patil, Bhiku Daji Bhilare and Baburao Dharwade.
The House was then adjourned for the day.
India
The BJP leaders have termed the MVA government in the state as brutal for booking Lok Sabha MP Navneet Rana and her MLA husband Ravi Rana in a sedition case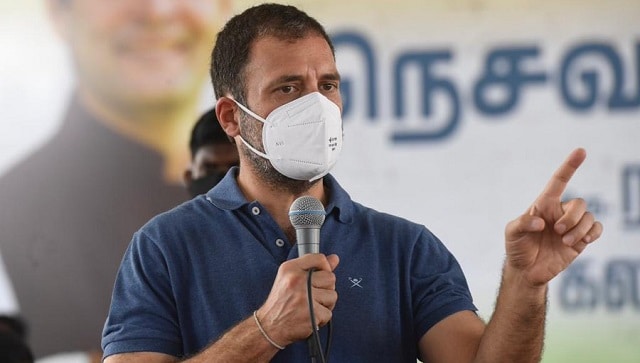 India
Congress leader Rahul Gandhi said there is a fight between two ideologies in the country
India
The Prime Minister said that the BJP-led government, after taking over in 2014, revived the spirit of innovation in India's youth