Maharashtra govt slashes funds for welfare of minorities; AIMIM expresses dismay
In the Maharashtra Budget presented in the state Assembly on Saturday, the allocation for the welfare of minorities was Rs 350 crore as compared to Rs 405 crore in 2016-17
Mumbai: The Maharashtra government has allocated less funds for the welfare of minorities in the state Budget for financial year 2017-18.
In the Budget presented in the state Assembly on Saturday, the allocation for the welfare of minorities was Rs 350 crore as compared to Rs 405 crore in 2016-17.
Various schemes for scholarships, training of minority youth and creation of basic amenities in minority residential areas are undertaken through this fund. Out of the Rs 350 crore allocated for 2017-18, Rs 125 crore has been earmarked for improving the settlements of minorities and providing various basic facilities in rural and urban areas.
State finance minister Sudhir Mungantiwar, while presenting the Budget, said that training is being provided to students of minority category to appear for competitive exams like UPSC, MPSC, banking services and others.
"Further, skill training is also provided. An amount of Rs 8 crore is being provided for this initiative," he said.
AIMIM MLA Waris Pathan expressed unhappiness over the budgetary allocation for welfare of minorities. He said, "The government, which talks about 'Sabha Saath-Sabha Vikas', has not increased the budget for minorities to Rs 1,000 crore as was being demanded."
Find latest and upcoming tech gadgets online on Tech2 Gadgets. Get technology news, gadgets reviews & ratings. Popular gadgets including laptop, tablet and mobile specifications, features, prices, comparison.
India
MahaJob Portal launched today | Udhhav Thackeray directed the authorities to regularly track how many of the applicants actually get jobs using the Maha job digital platform.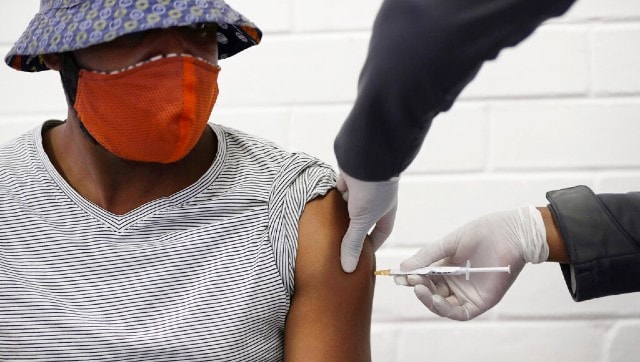 India
The anti-viral drug remdesivir was cleared for 'restricted emergency use' to treat severe COVID-19 patients last month, causing a spike in demand for the medicine
India
As many as 3,813 of the 4,938 infected police personnel have recovered from COVID-19 disease while over 1,000 others are currently under treatment