Maharashtra govt must go 'fully prepared' for SC hearing on Maratha reservation, says Devendra Fadnavis
The BJP leader said that government officials and ministers must be fully prepared to brief the counsel during the Supreme Court hearing on quotas in education and jobs for Marathas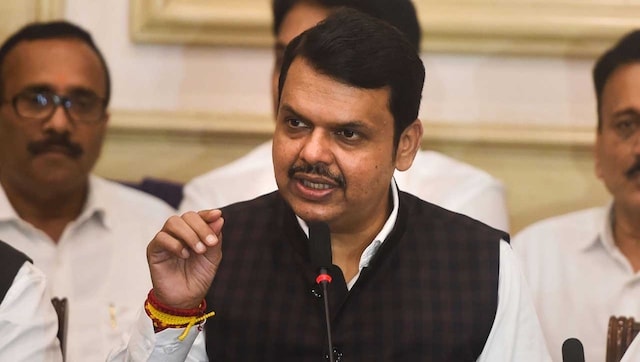 Thane: Senior BJP leader Devendra Fadnavis on Monday said the state government must go fully prepared for the Supreme Court hearing .
The apex court which was to hear a petition against the quota for admissions to post-graduate medical courses as well as another challenging the quota in jobs and education on Tuesday, which has now been deferred to 15 July.
"Government officials and ministers must be at hand fully prepared to brief the counsel during the hearing. The BJP will provide full support," Fadnavis told reporters.
In the city to take stock of the COVID-19 situation, the former chief minister said the idea of staggered office timings could be looked into to bring the situation back to normal amid the coronavirus-induced lockdown.
On the issue of the state government reversing the transfer of DCP-rank officials of Mumbai police, Fadnavis said the state home minister should have briefed Chief Minister Uddhav Thackeray properly.
The transfer order was reversed due to "confusion or lack of confidence" and may be a lapse on the part of the home minister, Fadnavis said.
A home department order issued on Thursday to transfer 10 DCPs currently posted in Mumbai was reversed on Sunday, leading to speculation on lack of coordination between the Shiv Sena and the NCP which holds the home portfolio.
India
Mete was travelling to Mumbai from Pune when the accident happened. A vehicle hit his car near the Madap tunnel, and was later rushed to a private hospital at Kamothe, where he was declared dead
India
The Supreme Court heard the petitions filed by Shiv Sena and its rebel MLAs during the recent Maharashtra political crisis, which raised constitutional issues including those related to splits, mergers of political parties, defections, and disqualifications
India
"The scope of interference in an appeal against acquittal is very limited. Unless it is found that the view taken by the court is impossible or perverse, it is not permissible to interfere with the finding of acquittal," a bench of Justices B R Gavai and P S Narasimha said.