Maharashtra govt considering formation of drought monitoring panel, files affidavit before Bombay HC
The Maharashtra government has informed the Bombay High Court that while there is no separate crisis management plan for drought, it was considering to form a committee to assess prevalence of water scarcity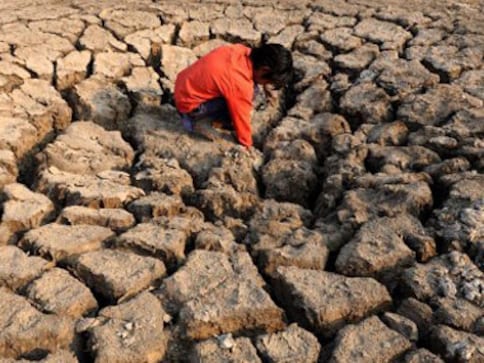 Mumbai: The Maharashtra government has informed the Bombay High Court that while there is no separate crisis management plan for drought, it was considering to form a committee to assess prevalence of water scarcity.
"There is no separate crisis management plan for drought in the state. However, the component of drought has been integrated into the State Disaster Management Plan," according to an affidavit filed by Subhash Umaranikar, deputy secretary, Relief and Rehabilitation Department.
The state government filed the affidavit before a division bench of Justices AS Oka and Riyaz Chagla earlier this week in response to a PIL. The PIL has been filed by Sanjay Lakhe Patil, president of the Marathwada Anushesh Nirmulan Aani Vikas Manch, on the issue of drought faced by farmers in parts of Maharashtra every year due to deficient rainfall.
In its petition, the voluntary organisation has sought to know the measures taken by the government for drought mitigation.
According to the affidavit, while a drought monitoring centre has not been formed, the government was considering setting up a drought monitoring committee headed by the agriculture commissioner.
"As per the Drought Manual, 2016, though rainfall and dry spell is a mandatory indicator for assessing drought situation there are four other impact indicators — area under sowing, remote sensing, soil moisture and hydrology — which needs to be taken into consideration for assessment of drought," the affidavit said.
"Drought is a complex phenomenon which needs to be monitored by taking into consideration mandatory indicators, impact indicators and ground verification," it said.
The government said it is in process of putting in place a mechanism for monitoring indicators related to drought.
"A proposal to set up a mechanism in the state for monitoring mandatory and impact indicators for assessment of drought situation is under consideration. The government is in process of issuing orders for putting in place a mechanism for monitoring these indicators," the affidavit said.
The bench, after perusing the affidavit, posted the petition for further hearing on September 20.
India
A village in Maharashtra's Kolhapur has passed a resolution to put an end to customs enforced upon widows. Now there's no one stopping them from wearing bright colours and attending functions
World
North Korea is highly vulnerable to natural disasters including flood and drought due to chronic lack of infrastructure, deforestation and decades of state mismanagement
India
According to police, the farmer's body has been sent for post-mortem