Maharashtra farmers to go on strike from 1 June to draw govt's attention to their problems
Kisan Kranti to go-ahead with state-wide farmers strike to start from 1 June, in a bid to draw the state government's attention to their problems.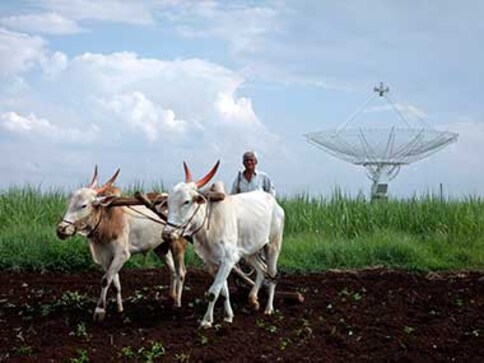 Mumbai: Kisan Kranti, a state-level coordination committee of different farmers' outfits on Monday said that they would go ahead with a state-wide farmers strike from 1 June, in a bid to draw the state government's attention to their problems.
"Over 200 farmer representatives gathered at Puntamba village in Ahmednagar district and decided to go ahead with the agitation," Kisan Kranti spokesperson Dhananjay Dhorde told PTI.
The farmers are going to go on a strike, raising a slew of demands from loan waiver to free electricity.
Earlier, over 2,000 farmers who mobilised support from various gram panchayats across 40 villages in districts of Ahmednagar, Nashik and Aurangabad had announced they will not to sell the farm produce in market if their demands were not heeded by 31 May, Dhorde said.
A farmer activist, who attended Monday's meeting, claimed that Chief Minister Devendra Fadnavis was 'dividing' the farming community, by inviting some farmers from Ahmednagar district, who are affiliated to BJP, to Mantralaya for a meeting.
The chief minister recently convened a meeting of some BJP-affiliated farmers at Mantralaya, after which they declared that they were withdrawing the proposed agitation, the activist said.
"This was an attempt to create a rift between the farmers, who are firm on their decision to not send their produce like milk or vegetables to the urban areas," he said.
The strike would involve not selling agri produce in market and not engaging in any fresh crop growing activities, Dhorde said.
"Last month, we had the first 'gram grabha' at Puntamba which was convened after a specific demand by farmers. Such gram sabha meets were held in various parts of the state," Dhorde said.
"We prepared a charter of demands about problems faced by farmers. We have sought pension for farmers and a 100 percent subsidy for drip irrigation. The demands were submitted to the local tehsildar," he said.
"If the government doesn't act on our demands by 31 May, no agri produce will be brought to market and we will also desist from activities including sowing new crop," he said.
The farmers' demands include loan waiver, free electricity, appropriate price for their produce, grant for irrigation and higher price for milk. The agitation will not involve any political party or leaders, Dhorde said.
"Once the strike begins, farmers have decided to produce only for their own consumption and not for the market. They also plan to stop supply of food grains, cereals, fruits and milk to markets," he said.
"We decided to launch the agitation as the government is not sensitive to farmers' issues. Farmers are committing suicides year after year and nobody is bothered. It is time to prove our worth," he said.
The announcement of the farmers agitation comes in the backdrop of an Opposition agitation against the BJP-led state government, demanding loan waiver to farmers.
Politics
Earlier on Thursday, NIA raids led to the arrest of some of the leaders of Popular Front of India in Kerala, which has further resulted in PFI declaring a one-day strike in the state from 6 am to 6 pm on Friday.
Business
Addressing the ninth governing body meeting of ITPGRFA, Agriculture Minister Narendra Singh Tomar said people around the world have conserved priceless genetic resources and the treaty must support access and exchange of all crop genetic resources
Explainers
The Centre is introducing the PM-PRANAM scheme to encourage states to cut down on the use of fertilisers and promote healthy alternatives. Since the government also protects farmers against high global prices of fertilisers through subsidies, the proposal will likely reduce the burden on the exchequ