Maharashtra farmers' protest: Women agitators share their stories of long and tedious struggle
Indubai was walking for the right to become a land owner rather than remain a land labourer, while Vimal was part of the protest to assert the farmers' fundamental right to food.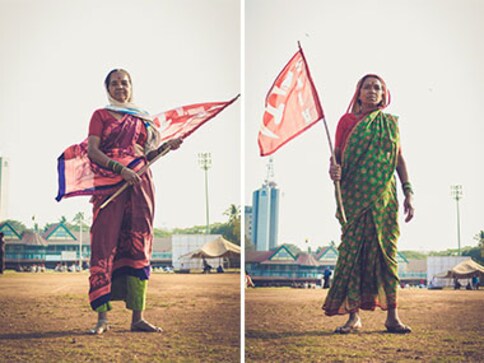 Over 35,000 farmers from across Maharashtra, who embarked on a 'Long March' from Nashik on 6 March 2018 to press their various demands, arrived in Mumbai on Sunday. The farmers, led by the Left-affiliated All India Kisan Sabha (AIKS) were demanding — among other things — proper implementation of the Maharashtra government's loan waiver scheme, compensation for crops destroyed due to hailstorm and pink-worm, and allocation of the forest land they had been cultivating, under the Forest Rights Act.
In the scorching heat, the farmers covered around 180 km on foot in six days. The protesters stayed the night at the Somaiya ground in suburban Chunabhatti in Mumbai and gathered on Monday morning at Azad Maidan, before withdrawing the protests later in the evening.
Here are the accounts of some of the women who were part of the protests:
Malti Ashok Jadhav, Khambala
"We are protesting for our children. We want land so that we can, at least, properly feed our families."​
Manibai, Ambala
"We are land labourers, we want the government to allocate land to us so that we can work and feed ourselves and our families."
Kalpana Wagh, Ambala
"The ownership documents of our lands do not carry our names. The land does not officially belong to us."
Indubai Chavan, Peth
"Our group of 10-12 people have come to fight for the land that rightfully belongs to us... for our right to own land."
Vimal Shivaji Badade, Trimbak
"We are just here to fight for our fundamental right to food."
Indubai Katade, Pimpalpada
"We have walked all the way here to Mumbai so that we do not just remain land labourers, but become land owners."
Vandana Pundlik, Surgana
"We do not even have grain threshers. We want the forest plots that we till to be allotted to us. Our feet are swollen and bloody (after the march)."
Parmelabai, Ambala
"We are very poor. We want the farm land that rightfully belongs to us, to be officially allotted to us."
Mirabai, Khambala
"20-40 people from our village have marched to Mumbai to get the land that rightfully belongs to us. We want to farm on that land. Right now, we're just labourers, we do not even have sufficient water."
Girijabai Gokumohan, Hatgad
"We want ration for our homes. We want to own the plots that we farm."
All photos: Firstpost/Jay Mehta
Politics
'Shiv Sena MLAs were demanding that the alliance with Congress and NCP should be ended but Uddhav Thackeray ignored them and gave priority to MVA alliance partners, that's why these MLAs intensified their voices,' Fadnavis said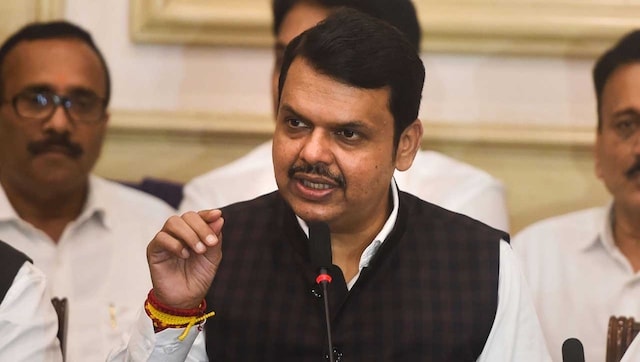 India
"Fadnavis has left for New Delhi with a legal counsel. He will be meeting some senior BJP leaders there," a party functionary said.
Politics
Fadnavis met BJP president J P Nadda on Tuesday amid the spiralling political crisis threatening the three-party Maha Vikas Adhadi government's existence in the state.