Maharashtra farmers protest: Fadnavis govt apathy towards agrarian crisis forces distressed cultivators to turn defiant
It is fitting that it is Maharashtra, a state Professor K Nagaraj described in his seminal study in 2008, as the "graveyard for farmers" that should witness a massive outpouring of anguish and defiance from the farming community.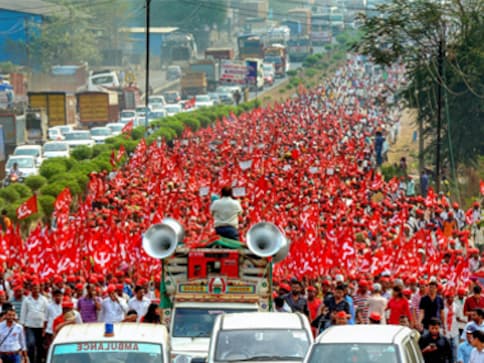 It is fitting that it is Maharashtra, a state Professor K Nagaraj described in his seminal study in 2008, as the "graveyard for farmers" that should witness a massive outpouring of anguish and defiance from the farming community. If cities and people along the way from Nashik, where this mobilisation began last week, rose to welcome the marchers, all the reports painting the tragedy of their situation have not been in vain. Going beyond the colour and mood of the march is the brutal reality of what has prompted them to walk the 180-odd kilometres to Mumbai from Nashik, a city that witnessed unprecedented protests last year by farmers who thought nothing of throwing milk on the street or leaving vegetables to rot in scorn over their deflationary pricing.
When Professor Nagaraj's study analysed suicides in the farming community a decade ago, he found that the problem was particularly acute and distressing in Maharashtra. In the period 1997-2006, every fifth farm suicide in the country occurred in the state and in 2006, it was every fourth farm suicide. Figures analysed from the National Crime Records Bureau (NCRB) from 1995 to 2015 (the latest available) indicate that nearly 70,000 farmers have killed themselves in this state (of the over 3,00,000 in India), the highest number in the country and it is only increasing. Suicides form the tip of an unrelenting agrarian crisis, not tempered by loan waivers or other sops that the government has directed to address the problem.
The state government or the centre is not exactly unaware of the monumental neglect of the farming community and right from the Ninth five-year plan there are ominous warnings of an impending disaster. Yet the government was unwavering in its path of opening up the economy and exposing farmers to volatile global pricing and reducing the subsidies on farming. Investment in the rural sector declined and rural credit is now in a sorry state. Costs of production have spiralled while prices have not matched them and the farmer in Maharashtra, as also in other states, cannot sustain year after year of being subject to erratic monsoon, debt and poor prices.
Instead of addressing the gravity of the situation, governments have stepped in to deny farm suicides, and the NCRB too changed the criteria of farm suicide in its data of 2014 and 2015 to show shrinking number of suicides by adding new heads of data collection. After Professor Nagaraj's report, the Maharashtra government appointed a committee headed by the economist Dr Narendra Jadhav to weather the storm but he too was forced to agree that the situation was indeed grim. He also said that despite the two relief packages there was no respite from suicides till 2007.
With its high per capita income, Maharashtra has been considered among the most progressive states in India, if you discount its rural sector. The crisis in agriculture in the state has been extensively studied by many and the National Commission on Farmers (NCF) in its detailed and multi-volume reports (2004-2006) had made several recommendations: one of which is the main demand of the agitating farmers in Mumbai. The NCF had recommended the minimum support price to be 50 percent above the cost of production. Some vague promise has been made by the central government in its current budget, but many of NCF's suggestions were not implemented and are gathering dust.
"Everything else can wait but not agriculture," said Jawaharlal Nehru famously but it has been the longest wait for a sector which still forms the bulk of employment, and has still a modest though declining share in the Gross Domestic Product. In a 2007 report, the Ministry of Finance had already cautioned about "the gradual withdrawal of the state from active participation in development activities." It spoke of the "sharp decline in public investment in agricultural infrastructure in general and in agricultural science and technology in particular, leading to the deterioration of rural infrastructure, stagnation of agricultural research and development, and neglect of extension services."
Millions of main cultivators have left farming by 2011 and the total workforce (CACP 2016) in agriculture in 1999-2000 was 60 percent which declined to 49 percent in 2011-12. In absolute terms, the agricultural workforce declined by 31 million from 2004-2005 to 2011-12. The government often complains about how unviable farming has become. Of course, it has. First, you starve the rural sector of funds and then you make the farmer dependent for everything on the private sector right from seeds to fertilisers and deprive her of institutional credit. Even the terms of credit are so skewed that the maximum number of loans are given in metropolitan regions in what is described as "an urbanisation of agricultural credit" in a study.
"The share of direct credit to agriculture from urban or metropolitan branches was 41 per cent in Maharashtra," according to Ramakumar and Chavan in 2014. For a state reeling under a severe agrarian crisis this reflects institutional apathy beyond anything else. Considering that farmers are crying hoarse for credit elsewhere and not getting it, such changes in policy only twist the knife deeper. A large number of farmers still depend on money lenders and informal systems as banks more often than not fail them.
In 2013, Maharashtra had 57.3 percent indebted households or 4,067, 200 of the total 7,097, 000 agricultural households, while the figure for all India was 51.9 percent. Average family incomes of farmers nationally were Rs 6,000 odd a month, NSSO 2014 said. In addition returns for crops in the state are also less and especially in the Vidarbha region where cotton is monocropped, the returns are among the lowest in the country. Any wonder then that farmers are killing themselves or barely managing to survive. In a situation where they are floundering without state support, they have everything to gain by a public show of strength. Since 2016, farmers' protests have gained momentum all over the country and not without reason. They have endured beyond the limits of human tolerance.
Meena Menon is an independent journalist and author
Find latest and upcoming tech gadgets online on Tech2 Gadgets. Get technology news, gadgets reviews & ratings. Popular gadgets including laptop, tablet and mobile specifications, features, prices, comparison.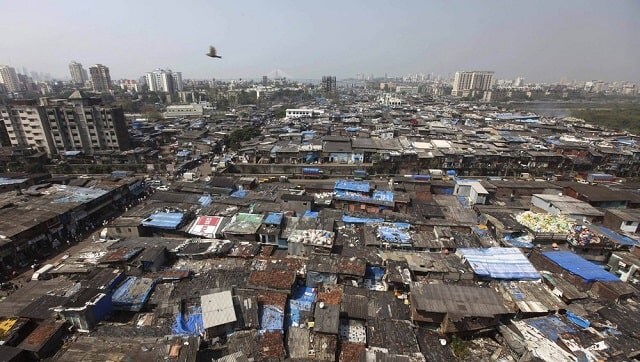 Lifestyle
In the post-COVID world, how much would design and structural modifications in places like Dharavi, contribute to bringing about substantial change in the living conditions of people living in overcrowded slums? Journalist and researcher Dipti Nagpaul explores.
India
As long as we allow people with colonial mentalities to act as the self-appointed gatekeepers of our own history, culture, and knowledge systems, placing them upon a pedestal because of their accents or social circles, the process of decolonisation is incomplete.