Maharashtra farmers' loan waiver: State govt announces bank account to receive donations
Faced with financial constraints after announcing the 'biggest ever' farmers' loan waiver in the country, the Maharashtra government has decided to open a separate bank account to receive donations for the scheme from people
Mumbai: Faced with financial constraints after announcing the "biggest ever" farmers' loan waiver in the country, the Maharashtra government has decided to open a separate bank account to receive donations for the scheme from people.
An official communication issued Friday also made an appeal to the people to donate funds for the implementation of the scheme. The chief minister of Maharashtra has opened a bank account at the State Bank of India's Fort branch with the title Chief Minister's Farmers Relief Fund.
The account no is 36977044087 with IFSC code SBIN0000300, the communication stated.
It further mentioned that donations will be accepted only in the form of NEFT and demand drafts.
A senior government official on the condition of anonymity said, "It is true that financial burden is going to be there on state coffers and we need to raise funds from several sources. As a part of it, this account has been opened to receive donations for the scheme as it could bring some relief to the state government." "The senior officers from other departments like finance, revenue, and cooperation are already working on how to work-out the implementation of this scheme. The finance department has already issued a detailed GR, which has stopped some unnecessary expenses. There will be more such decisions in the next week," the officer said.
Devendra Fadnavis had on last Saturday announced the Chhatrapati Shivaji Maharaj Krishi Sanman Yojana, which is expected to put a financial burden of Rs 34,022 crore on the state coffers in the form of loan waiver.
There is no limit on land holding but an upper limit of Rs 1.50 lakh has been decided in the same scheme for beneficiaries. Fadnavis had claimed that this waiver is the biggest so far by any state government in the country after quoting the loan waiver packages of other states.
The Maharashtra cabinet had approved the scheme the same day. The official communication also stated that Harman Finochem company had already donated Rs 25 lakh as financial assistance to the state government towards farmers' loan waiver scheme.
India
State education minister Varsha Gaikwad added that the Class 12 exams are likely to be held by the end of May, and Class 10 in June
India
Applicants should be below 30 years of age to be a part of the recruitment drive. The last application date is 3 May.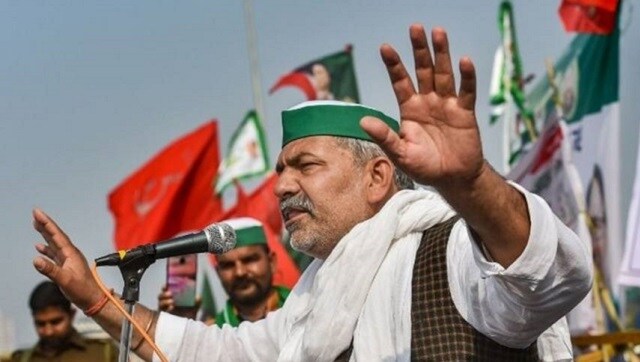 India
The protesters and the government last had a formal dialogue over the contentious issue on 22 January but the impasse continued