Maharashtra farmers groups say they won't allow ministers to unfurl national flag if total loan waiver is not passed
Members of the steering committee comprising representatives of various farmer groups Saturday said guardian ministers won't be allowed to unfurl the national flag at district headquarters on 15 August if the government fails to announce an unconditional loan-waiver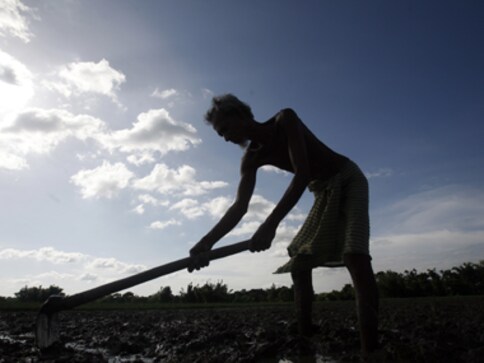 Mumbai: Members of the steering committee comprising representatives of various farmer groups Saturday said guardian ministers won't be allowed to unfurl the national flag at district headquarters on 15 August if the government fails to announce an unconditional loan-waiver.
"The loan-waiver announced by the BJP-led government in the state is full of flaws and riders. Those should be done away with," Raghunanthdada Patil, a member of the committee told reporters here.
"There should be a total loan-waiver for farmers. Only then will we allow ministers to unfurl the national flag," Patil said.
A chakka jam (shut down) protest will be organised all over the state on 14 August, MLA Bachhu Kadu and Maharashtra Kisan Sabha leader Ajit Navle said.
"If the government ignores our demands, there will be a fresh farmers' agitation in Maharashtra," they said.
On 24 June, the state government had announced a Rs 34,000-crore crop loan-waiver for state's marginal farmers.
Dubbed by Chief Minister Devendra Fadnavis as the Chhatrapati Shivaji Maharaj Krushi Sanman Yojana, the scheme is designed to benefit about 89 lakh farmers. Under the scheme, farmers having outstanding loans between 1 April, 2012, and 30 June, 2016, would be entitled for the waiver.
Loans up to Rs 1.5 lakh would be written off immediately, making some 35 lakh farmers instantly debt-free.
A one-time settlement scheme was offered to 9 lakh farmers who had debts of over Rs 1.5 lakh. They would be eligible for a waiver of 25 percent of the outstanding amount or Rs 1.5 lakh, whichever was less, Fadnavis had said.
India
According to the NCS, the movement of tectonic plates under the earth's surface was felt around 4 am in 89 kilometres west of Nashik. The depth of the earthquake was 5 km below the ground
India
An FIR was registered over the incident at Vartak Nagar police station in Thane under Indian Penal Code sections 323 (assault) and 504 (intentional insult with intent to provoke breach of peace)
Explainers
Shiv Sena's Sanjay Raut has said the alliance with the Congress is 'for the sake of the country' and raised eyebrows by praising Devendra Fadnavis. The change in attitude comes after Rahul Gandhi's criticism of Hindutva ideologue VD Savarkar