Maharashtra farmers face prospect of another year of distress as hailstorms damage crops in Vidarbha, Marathwada
Maharashtra's farmers may be faced with another year of distress, with unseasonal hailstorms earlier this week causing extensive damage to crops.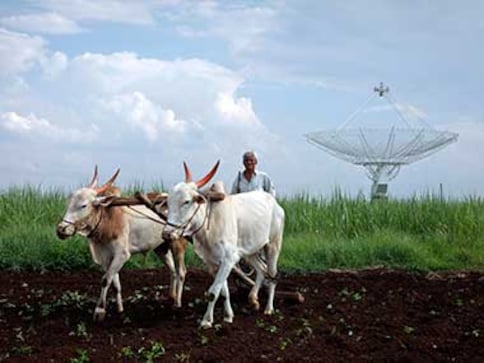 Maharashtra's farmers may be faced with another year of distress, with unseasonal hailstorms earlier this week causing extensive damage to crops in the Vidarbha and Marathwada regions.  The hailstorms have struck farmers even as they are struggling due to delays in the implementation of the loan waiver and pest attacks such as the pink bollworm.
While the Maharashtra government has demanded Rs 200 crore from the Centre for providing aid to farmers, preliminary reports suggest that there may have been extensive damage.
Earlier, state agriculture minister Pandurang Fundkar had said that hailstorms have affected crops over two lakh hectares. "Most of the panchnama (inspection) reports of affected crops have been done on 11 and 12 February. So far we have ascertained that crops on about two lakh hectares across 1,900 villages have been affected," the minister said.
However, only the 16 districts which were hit by the rains and hailstorm on 10 and 11 February were part of the preliminary report that Fundkar mentioned and that the final surveys are likely to reveal more extensive damage to the crops.
"Another five districts in Vidarbha came under the impact of the hailstorm on 12 February and the final surveys would cover these districts," LiveMint had quoted the state agriculture minister as saying.
According to The Indian Express, fresh incidents were reported from Gondia, Nagpur, Bhandara, Wardha and Gadchiroli as well. PTI said that financial loss caused by the hailstorms would be known by 15 February.
Maximum damage
Based on the preliminary assessment, Buldhana, Amaravati, and Jalna have suffered the maximum damage.
According to LiveMint, Buldhana in Vidarbha is the worst-hit with the unseasonal hailstorms ruining standing crops over 32,700 hectares, followed by Jalna in Marathwada and Amaravati in Vidarbha which suffered damages to crops over 32,000 hectares and 26,598 hectares respectively.
Among other districts, which initial reports claimed were affected by the unseasonal rains and hailstorm included Buldhana, Amravati, Akola, Washim, Nagpur, Chandrapur and Wardha. In Marathwada, the calamity affected the districts of Nanded, Latur, Hingoli, Osmanabad, Jalna, Parbhani, and Beed were impacted whereas in north Maharashtra, it hit Jalgaon.
"Wheat, green gram (chana), sweet sorghum (jowar) and onion are the rabi crops that have been damaged," Fundkar had said, adding that banana plantations and vegetables were destroyed in Jalgaon district.
"Chana is the main crop that stands to be affected most as it was almost ready for harvesting. The crop was planted in October-November. Depending on date of sowing, the crop is either ready for harvest or already harvested and stored," it said.
Quoting a revenue official from Aurangabad divisional commissionerate, PTI had said the hailstorm severely damaged crops including grapes, cotton, green gram and wheat among others. "A sizeable loss of cattle and poultry have been reported, the official had said.
Preliminary reports of the agriculture department showed that till 13 February, data about crop losses due to hailstorm were being received from 16 districts. Barring Jalgaon, almost all the affected districts are from Marathwada and Vidarbha.
Compensation for farmers
Ravikant Tupkar, a senior leader of the Swabhimani Shetkari Sanghtana, on Thursday demanded that those affected by the hailstorm should be granted Rs 50,000 per hectare as compensation, failing which the party would launch an agitation.
However, The Indian Express said that "compensation for horticulture farmers would range from Rs 40,000 per hectare for banana, Rs 36,700 for mango, Rs 23,300 for orange and sweet lemon, and Rs 20,000 for bitter lemon".
However, for farmers in Vidarbha and Marathwada, the compensation would range from Rs 13,500 to Rs 6,800 per hectare for the crops of jowar, maize, pulse, chana, wheat, and sunflower.
The Winter session of the Maharashtra Assembly was marked by vociferous protests over the implementation of the loan waiver scheme. The crop losses due to the hailstorms are likely to echo in the state's Budget session, which is scheduled to begin on 26 February.
With inputs from PTI
Explainers
Jacinda Ardern gained international acclaim for her handling of New Zealand's worst mass shooting and her response to the COVID pandemic. But at home Ardern has come under increasing criticism over lockdowns, declining trust in government, and a deteriorating economic situation
Explainers
India is expected to overtake China's population sometime around April and only widen that gap by 2050. Experts say that while having a young working population could prove a huge advantage, significant challenges of providing quality healthcare, education and jobs remain
Explainers
The brighter prediction comes as a survey showed Europe's economy growing for the first time since June and in the backdrop of lower inflation, improved supply chains, and the recent reopening of China's COVID-scarred economy. However, experts have warned that the UK is in for a rough go in 2023