Maharashtra farm loan waiver: Only those solely dependent on agriculture will get benefits, says Devendra Fadnavis
Maharashtra chief minister Devendra Fadnavis said those farmers who are solely dependent on agriculture for income would get the benefits of the loan waiver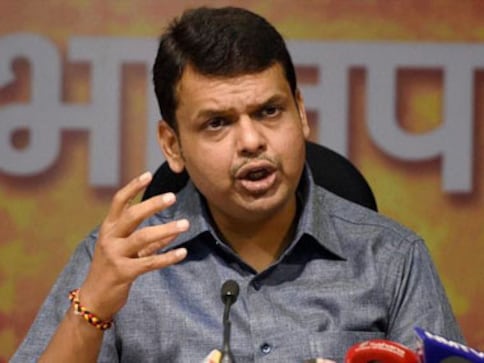 Mumbai: Maharashtra chief minister Devendra Fadnavis on Sunday said those farmers who are solely dependent on agriculture for income would get the benefits of the loan waiver, announced by the state government last month.
"Farmers having the annual turnover of over Rs 10 lakh are excluded from the loan waiver scheme. The reason behind such bar is that those having higher income are basically earning from non-agricultural activities as well. As they have another source of income, they will be kept out of the loan waiver bracket. We want to offer loan waiver only to those farmers who are totally dependent on agriculture for their livelihood," Fadnavis said.
He was speaking with a group of farmers as a part of his initiative "Mi Mukhyamantri Boltoy", where he interacts with a select group of people and also responds to queries of farmers raised through emails and SMSes.
The chief minister said various projects worth Rs 4,000 crore will be implemented across 15 districts of the state to improve agricultural productivity.
"It will help the farmers to improve the yield and eventually increase their earning. The districts are from Vidarbha, Marathwada and North Maharashtra," he said.
While answering a query raised by a farmer, Fadnavis said, "If a farmer is black-listed due to outstanding loan amount and is ineligible for availing fresh crop loan, the loan will be waived under the scheme and such farmers will become eligible for fresh loans".
Following strident protests by farmers last month, the state government had announced the farm loan waiver of Rs 34,022 crore.
As per the Government Resolution (GR) issued later, those persons having annual turnover of more than Rs 10 lakh and those who are registered under VAT or Service Tax would be ineligible for loan waiver.
Similarly, retired persons excluding ex-servicemen whose monthly pension is Rs 15,000 or more are also not eligible.
The serving and former public representatives are also excluded, as per the GR.
The farmers who have paid off their outstanding loans after 30 June, 2016, would get a blanket help of Rs 25,000 from the state government.
India
According to the NCPCR chairperson, the accused Ahmed Sheikh used a forged Aadhar card to traffic the minor
India
Maharashtra laid claim on Belagavi, earlier known as Belgaum, which was part of the Bombay Presidency at the time of independence, on linguistic grounds. Belagavi bordering Maharashtra has a significant population of Marathi-speaking people
India
According to the NCS, the movement of tectonic plates under the earth's surface was felt around 4 am in 89 kilometres west of Nashik. The depth of the earthquake was 5 km below the ground